Who doesn't love eggs? So much so that the lovers have actually termed themselves as 'eggitarians' that translates to vegetarian egg lovers. Eggs are one of the most wholesome and nutritious foods and is considered as one of the super foods. You can find all the goodness in just one egg, with the yolk that has around 90 percent of egg's calcium and iron and the white portion contains almost half the egg's protein. Undoubtedly, eggs make the richest source of nutrients and are super healthy for your body. However, the question remains, should we consume eggs in this scorching heat?
Should we or shouldn't we eat eggs in summer?
It is a misconception that eating eggs in summer can be unhealthy. According to Mehar Rajput, Nutritionist and Dietitian, FITPASS, "It is completely okay to have eggs in summer, though in moderation. They are important and provide different vitamins and minerals to keep your energy level high. Eggs have a tendency to produce heat in our body and can cause indigestion and discomfort." Eggs may cause heat in the body, but if eaten in moderation may prove to be excellent wholesome foods. It is advised that you can eat up to 2 eggs a day and not more than that as it may cause your body to heat up further leading to bowel problems.

"Eggs are rich in Vitamins A & D required for making bones stronger. Minerals like Calcium, Phosphorus, Zinc, Iodine essential fatty acids and Iron. Iron is required for the formation of red blood cells. That keeps your energy level high and helps in controlling cravings, prevents fatigue, weakness and improves resistance and immunity," Mehar Rajput explains.
If you think you aren't having enough eggs, you can also consume alternative foods to intake more protein and other nutrients that are found in egg. Mehar says, "Though you can have eggs in moderation, the same amount of protein as eggs can be derived from chicken, calcium can be derived from milk, vitamins D & A can be derived from fish or fish oil."
(Read: How to peel hard boiled eggs: 5 fool proof ways)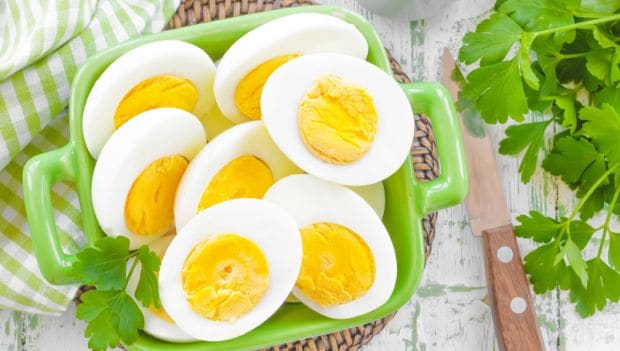 Benefits of Eggs
High on Nutrition- Eggs are a great source of nutrients including vitamin B2, less amounts of fats and cholesterol and high amounts of protein. The egg whites have selenium, vitamin D, B6, B12 and minerals like zinc, copper and iron. On the other hand, egg yolks have more calories and fat. They are a source of cholesterol and fat soluble vitamins A, D, E. These numerous nutrients help keeping the body healthy.
Boosts weight loss- Eating eggs can actually reduce weight and lead to a healthier body. Consuming eggs in breakfast may increase satiety (satisfaction) in over-weight people, which may restrict them from eating more resulting in weight loss.(Also Read: The secret to perfect scrambled eggs)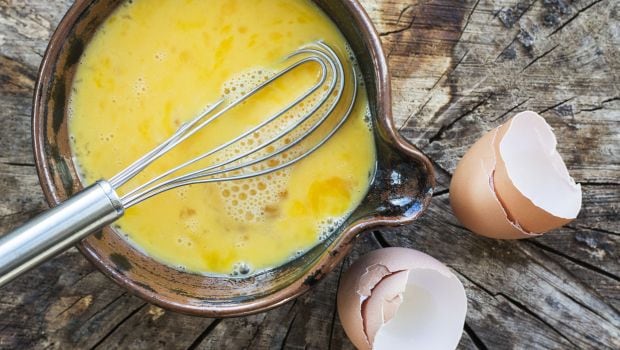 Prevents cataracts and promotes healthy eye-sight- A good intake of eggs may result in a healthy eye-sight. Eggs are a great source of antioxidants like lutein and zeaxanthin that plays a vital role in keeping the eyes healthy.
Protects bones- The presence of vitamin D in eggs help the bones stay strong. Vitamin D is essential for calcium absorption and maintains optimum bone health. Eggs therefore play an important role in preventing osteoporosis.
Promote healthy hair and skin- By consuming eggs, skin and hair remain healthy due to the presence of high content of sulphur and amino acids with wide array of vitamins and minerals that promote healthy growth.
Undoubtedly, you can have eggs in summers; however the intake should not be more than 1-2 eggs per day. This way, you will be able to procure important nutrients from the food and stay healthy in summers.