Photo Credit: Istock
Indian food is all about the variety of
spices
used. They lend a distinct flavour and
aroma
and can totally transform your dish. Unfortunately, the purity of the spices you buy is becoming a matter of concern.
Adulteration
, especially in spices, is very common. Most of us reach out to our local grocery stores for our monthly supplies of spices and
condiments
. Buying loosely sold spices has a higher chance of being adulterated. It is every easy to mix sub-standard materials to powdered condiments and you may never know. Take a close look at your spice cabinet – is your clove powder less pungent or are your mustard seeds a bit grainy or does the
turmeric
powder look too bright? If you are nodding your head right now, the spices in your kitchen are most likely to be adulterated.
How is Turmeric Adulterated?
Turmeric is an indispensable spice in an Indian kitchen. It is not only used as a flavouring agent but also revered as an
Ayurvedic medicine
to boost your
immunity
, heal wounds and act as a natural anti-inflammatory. There are two common ways to adulterate turmeric. One is by adding fillers which may not be toxic substances but ingredient with no
nutritional
value such as daw dust, rice flour, chalk powder or starch. In some cases, synthetic colour dyes made be used to make it appear bright and yellow along with the fillers. These may include chemicals like metanil yellow colour and lead chromate which are most commonly used. They may be toxic and can have a negative impact on your health especially if they are being consumed regularly hidden in your turmeric powder. (Also read:
8 Health Benefits of Turmeric
)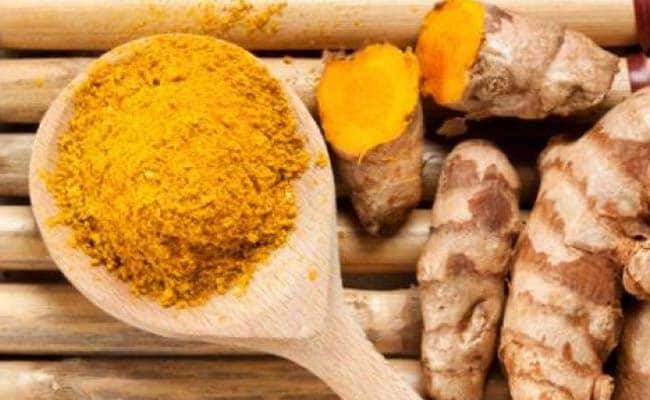 Turmeric is an indispensable spice in an Indian kitchen. Photo Credit: Istock
Given its daily use and the impact on our health, it is important that you buy the best quality of turmeric. It may be difficult to differentiate between real and fake turmeric just by looking it at. If you are unsure, here are four ways to check if the turmeric you are using right now is pure or mixed with some adulterants.
1. To check for metanil yellow:
Take some turmeric in a test tube and add a few drops of concentrated hydrochloric acid to it and some water. Then shake it vigorously. If the mixture turns pink, the turmeric powder had metanil yellow in it. Mentanil yellow is also often used in
ladoos
,
mithais
and
biryani
to add colour and it may make you feel nauseous, cause
stomach disorders
and even food poisoning.
2. Presence of chalk powder:
Take some turmeric powder in a test tube or a glass flask. Add some water to it and few drops of hydrochloric acid, it the liquid gives of bubbles it indicates the presence of chalk powder and even yellow soap stone powder.
3. The water test:
This is one of the easiest ways to look out for adulteration. Take some warm water in a glass and drop a teaspoon of turmeric on the surface. Do not stir or mix it. Leave it for about 20 minutes and then check again. If the sediments settle down at the bottom of the glass and clear water stays above, your turmeric powder is pure. But if the water turns cloudy, it is possibly adulterated. (Also read:
How to Store Masalas and Spices
)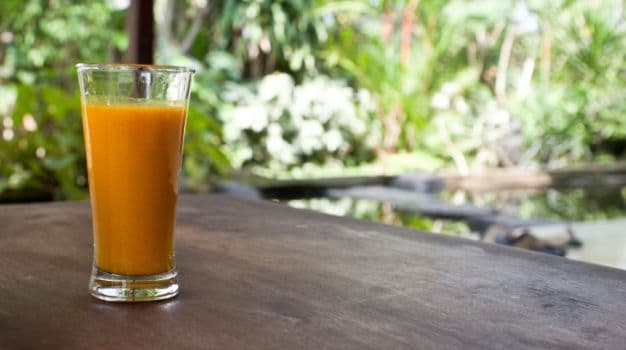 The water test is one of the easiest ways to look out for adulteration. Photo Credit: Istock.
4. To spot adulterated turmeric root:
Not just the powder, but turmeric root may also be adulterated by coating it with substance that it make it look more appealing. To test this, place the
turmeric root
on a paper and pour cold water over it. If the root starts leaving colour, it may be impure and polished to look the way it does. So, the next time you go grocery shopping, don't get duped. Make sure you buy your condiments from known and approved vendors or brands and always check for their veracity.