Thanksgiving
is one of most celebrated holiday seasons in the United States of America. From the famous turkey roast with an assortment of dressings to mouth-watering desserts like pumpkin pie and pecan pie, this day is a foodies delight. Thanksgiving is usually celebrated to thank the Almighty for all the food and things he has given us.In the year 1939, President Franklin D. Roosevelt had moved the official celebration to the third Thursday of November since he wanted to help the economy by making the
Christmas
shopping season a little bit longer. Later it was changed to the fourth Thursday of the month. Another question that people still ask is why turkey? There are too many myths about that. Some say that the choice was inspired by Queen Elizabeth I, while others say that wild turkeys are native to North America and hence were naturally their first choice.The idea of celebrating Thanksgiving is no longer limited to America; it's spread all over the world. India too has started celebrating it. A glass of
wine
and the feast of a lifetime, restaurants all over the country guarantee this with their special Thanksgiving menu. Here is a list of restaurants that promise to serve you the most delicious feast of all time:
DELHI1. CAFÉ DELHI HEIGHTS:
This Thanksgiving, drop into the café for some outlandish menu. They will be serving exotic mulled wine and pumpkin soup with the signature dish of the day - the roasted
duck
. And for all you people who have a sweet tooth, don't worry, they have your back with an amazing
chocolate
and carrot cake.
Where:
All outlets
When:
20th November 2016 – 27th November 2016
Timings:
11:00 am to 12: 00 am
Cost per person:
From Rs.165 to Rs. 625 plus taxes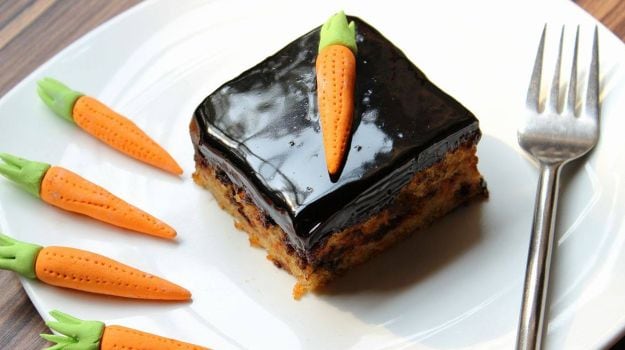 2. THE IMPERIAL: This year, indulge in the food created by Chef Prem K Pogakula which includes a special salad bar, cinnamon and maple roasted pork leg with butter apples, bacon wrapped tenderloin steak with red wine shallots and café de Paris butter and for dessert, ricotta crème brule amongst other dishes. You definitely want to try this out!Where: 1911 Restaurant
When: 24th November 2016
Timings: 12:00 pm to 3:30 pm
Cost per person: Rs 3000 plus taxes3 INDIGO DELI : Give thanks for all that is good in your life. Celebrate your loved ones at Indigo's Thanksgiving Feast on 24th November. From the fresh tuna salad to the classic roasted pumpkin soup to keep you full. They are also serving mouth watering mains like duck in cranberry sauce and if you are dessert person then they have the traditional pecan pie for you!
Where: Building 10B, DLF Cyber Hub, DLF Cyber City
When: 24th November 2016
Timings: 9: 00 am to 12: 00 am
Cost per person: Rs 1700 plus taxes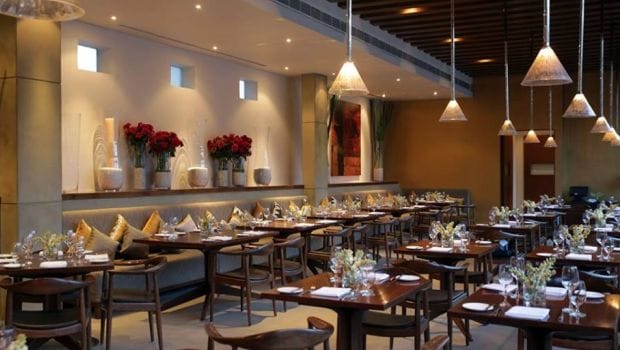 4. THE HUNGRY MONKEY :
The menu at The Hungry Monkey just made me hungrier (
no pun intended!).
The slow poached port pear would keep you spellbound while the honey mustard smoked ham keeps you wanting for more. And for desserts they have the traditional apple pie, that's the cherry on top!
Where: Safdarjung Road
When: 24th November 2016
Timings: 6:30 pm to 11:30 am
Cost per person : Rs 1,600 plus taxes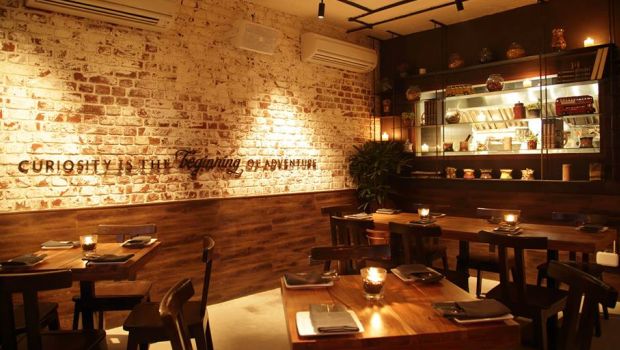 Picture Courtesy : www.facebook.com/thehungrymonkey
MUMBAI5. THE CLEARING HOUSE :
If you are in
Mumbai
, then you definitely don't want to miss out on the Thanksgiving menu at the Clearing House created by Chef Nitin Kulkarni. For starters, they have roasted butternut squash with ginger candy, grilled scallops followed by roast turkey with a
cranberry
saffron polenta stuffing along with pan roasted reef cod with tomato fennel butter. And just when you thought you are full, they have an amazing pecan pie waiting just for you!
Where:
13/15 Calicut Street, Ballard Estate
When:
24th November 2016
Timings:
7:00 pm to 12:00 am
Cost per person:
Rs 3000 plus taxes
6. ST. REGIS :
This Thanksgiving, commence with a spread of Asian and Western cuisines including corn fed stuffed turkey and honey glazed gammon along with veg and non veg salads. End your evening on a sweet note with
desserts
like the plum pudding with custard, chocolate yule logs, brandy and fruit compote truffle, nutmeg cranberry cookies and so much more!
Where:
Seven Kitchens (9th floor) & Luna Gusta (37th floor), The St. Regis Mumbai
When:
24th November 2016
Timings:
7:00 pm to 12:00 am
Cost per person:
Rs 3000 (Non Alcoholic) all inclusive & Rs 4500 (Alcohol with Bubbly) all inclusive
7. JW CAFÉ:
Explore an array of classic Thanksgiving delicacies like roasted turkey, gingerbread with prunes, dundee cakes and lots more at the Café during the
festive
season. The roasted turkey will be served with buttered autumn vegetables, rich cranberry sauce and a mouth-watering pan-gravy.
Where:
JW Marriott Mumbai Sahar, IA Project Road
When:
24th November 2016
Timings:
6:30 pm to 11:30 am
Cost per person :
Rs 11,999 plus taxes
8. BOSTON BUTT :
Keeping in line with their Southern American roots, The Boston Butt will be recreating a Thanksgiving feast inspired by all the familiar flavours surrounding this
holiday
. With an elaborate four-course meal on offer to celebrate the occasion, expect to see some of your favourites like roasted brussel sprouts, lamb sloppy brioche, turkey half pounder, smoked pumpkin risotto, turkey roulade and even a butter bundnt cake to finish off with.
Where:
Rampart Row Building, 1st Floor, 30K Duabsh Marg, Kala Ghoda
When:
24th November 2016 – 27th November 2016
Timings:
12:00 pm to 1: 30 am
Cost per person:
Rs. 2750 (inclusive of taxes)
BANGALORE
​9. CAFÉ 77 EAST, TAJ BANGALORE:
Chef Alok Anand and his team have put together an exquisite Thanksgiving buffet, featuring traditional
delicacies
like slow roasted duck and pumpkin pie along with other lip smacking dishes like smoked paprika rubbed snapper, custard pears pannacotta, cottage pudding and lots more! To add to that, they will be having a live section for seafood grills, rotisserie, ice creams and praline stations to let you select your personal favourite.
Where:
Taj Bangalore, Near Kempegowda International Airport
When:
24th November 2016
Timings:
7:00 pm to 11:00 pm
Cost per person:
Rs. 2500 plus taxes (unlimited mocktails and soft beverages) and Rs.3000 plus taxes (sparkling wine and unlimited Indian made foreign liquor)