I have lived in Mumbai nearly all my life. There is no other city that I love as passionately, and a huge part of that is thanks to the glorious food the city offers. Some of these are so intricately woven into the fabric of the city that the two cannot be separated; those are the ones I've attempted to write about today.


Vada Pav, an iconic Mumbai dish if there ever was one, hinges on only two central elements - the vada and the pav, along with the supporting roles of thechutney and masala of course. It was Ashok Vaidya who was the Vada Pav pioneer, but it was the Shiv Sena's efforts to project it as the snack of the masses that really catapulted it to its superstar status. Try Ashok Thakur's at Kirti College, Dadar.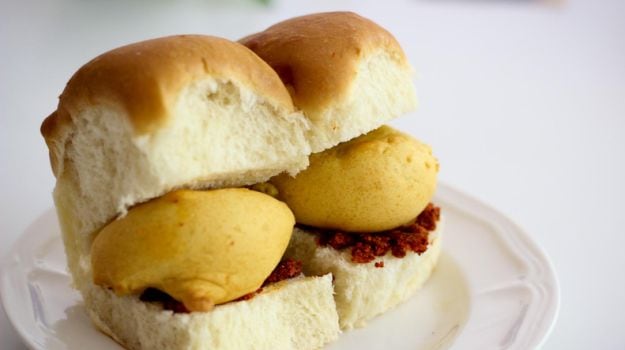 2. Bombay Sandwich
Well, I mean, this has Bombay in its very name - what could be more quintessentially Mumbai? The Bombay sandwich combines potatoes, cucumbers, tomatoes, beetroot, onions, capsicum, chutney and cheese between two lushly-buttered slices of white bread, in a Dagwood-worthy snack. For those who are slightly more particular, the sandwich can be customised any which way they like: no beetroot? No problem! Toasted or plain? It's all good. Try the sandwichwala outside Xavier's college, Dhobi Talao.



3. Pao Bhaji
According to Aakar Patel, the Pao Bhaji was ostensibly the invention of canny street stalls owners who were working to satiate the late night hunger pangs of Gujarati traders in Dalal street, who were trading in cotton with America and Europe in the 19th century. While this may or may not be the correct explanation of its birth, there is nothing more Mumbai than this delicious dish - mashed vegetables in a tomato gravy, swimming in a pool of butter, all mopped up with loaves of buttered bread. Nowadays, like everything else, the original can be adulterated to your eclectic tastes - Jain, paneer, cheese, and even Cheese Jain versions are available. Try it at Sardar Refreshments, Tardeo.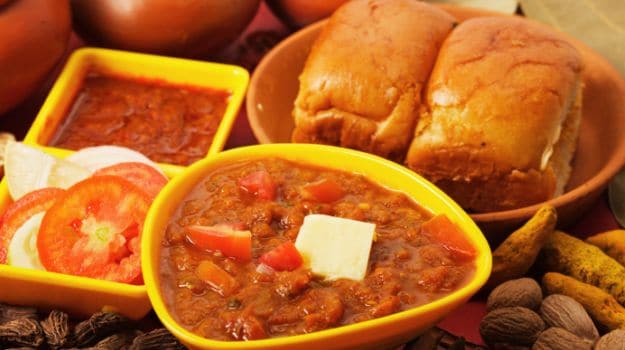 4. Bun Maska
There's something about Maska Pao, especially Brun Maska. The crusty brun bread with a soft, pillowy belly is unique to Mumbai and is the order of choice at any Irani cafe. Order it slathered with butter (maska) with a cup of steaming milky tea to dip it in. Try it at Kyani's, Dhobi Talao.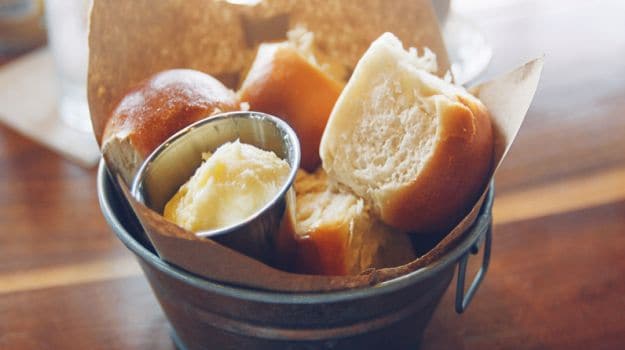 5. Bombil
The Bombil (Bombay duck) swims in the waters near Mumbai and is one of Mumbai's most popular fish (which sadly means that it is fast being fished into extinction). Mostly served in its crisp, batter-fried avatar at Gomantak or Malvani restaurants, it is also a fish beloved of the Parsis, and Britannia serves a cracking version of it. Or you could try the dried versions, crackling them over the fire until crunchy and smokey.

6. Bhelpuri and Dahi Sev Puri
There are many iterations of chaat but only two that were seemingly born in Mumbai. The first is Bhelpuri, a delectable pishpash of sev, puris, sweet, tangy and spicy chutneys, onions, raw mango and about half a dozen other ingredients. Apparently, it was invented by Vithal Bhelwala (now shut down, although Vithal Family Restaurant is affiliated to it). The second is Dahi Batata Puri, one of my most favourite things in the world. We take it for granted today, but whoever was the first to throw together mung, channa, potato, chutneys, curd and sev in a crisp pani puri shell was obviously some sort of culinary genius. Try them both at Swati Snacks, Tardeo.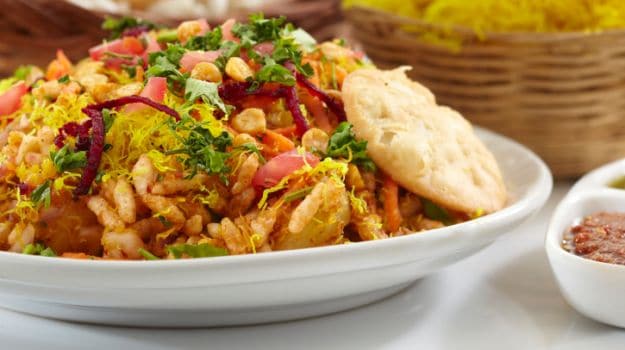 7. Kheema Ghotala
Here's another Irani cafe gem with a rather evocative name - Kheema Ghotala, a flavourful mess of mince and eggs. The Parsis and Iranis, always faithful to their undying love for egg and meat, have found a delicious way to marry the two. Try it at Cafe Military, Fort.


8. Chinese Bhel
Ah, the irony of a dish named Chinese Bhel in a list of Mumbai's iconic dishes. But in fact, it is typical of Mumbai to draw in various cultural influences from around the world and then enmesh them into her own culinary fabric. The Chinese Bhel grew thanks to inventive street vendors selling 'Chinese noodles' and it is made of a jumble of cabbage, onions, fried noodles and lots of masala. Try it at Ramesh Chinese Bhel, Juhu Andheri Link Road.



9. Gobi or Chicken Manchurian
We all know the famous story of how restaurateur Nelson Wang invented the now ubiquitous Chicken Manchurian at the request of a hungry diner, way back in the 1970s. Whether you believe the tale or not, there's no question that Chicken Manchurian (or Gobi Manchurian for vegetarians) is a Mumbai invention, something that is unheard of in China. Whatever its origin, Wang has certainly hit upon a winning formula - deep-fried chicken, stirred into a red sauce that is tangy with soy and vinegar. Try it at Kamling in Churchgate.


10. Rolls
The very first Tibbs Frankie kiosk went up in Powai in 1969, followed by the stall in Churchgate. Most likely inspired by the Lebaneseshawarma, the Tibb family named their creation after popular West Indian cricketer, Frank Worrell. The Frankie's popularity soon soared; it is after all, a cheap, tasty and nutritious fast-food snack and today is available not just in the popular chicken and mutton options, but also veg, paneer, cheese and Schezwan varieties. Try it at the Shivaji Park stall.



About the author: Meher Mirza is an independent writer and editor, with a focus on food and travel. Formerly with BBC Good Food India, she loves anime, animals and artsy things but also comics, technology and death metal.


Disclaimer: The opinions expressed within this article are the personal opinions of the author. NDTV is not responsible for the accuracy, completeness, suitability, or validity of any information on this article. All information is provided on an as-is basis. The information, facts or opinions appearing in the article do not reflect the views of NDTV and NDTV does not assume any responsibility or liability for the same.