South Indian cuisine is considered to be one of the healthiest regional cuisines in the country. Not only is it light on the belly but it also offers a huge variety of dishes that are scrumptious and flavourful. We often end up generalising South Indian cuisine as just Idlis and Dosas. However, South Indian cuisine has got more to offer than just that. Break the stereotypes and discover the real pulse of down South by indulging in these delectable dishes that are absolutely worth trying.
Paniyaram
This Tamil Nadu speciality is an absolute must if you ever happen to be in Chennai or Madurai. There are many names to this particular dish. Some call it appe, or some even call it paddu. These crispy, crunchy and bite-sized delights are prepared using the leftover batter of Idli or Dosa. It is super-easy to make and won't take much of your time and effort. It goes well with different kinds of chutneys, however, it tastes the best when paired with a piping hot bowl of sambhar. Devour it as a
tea-time snack
or even as breakfast as it is quite healthy too.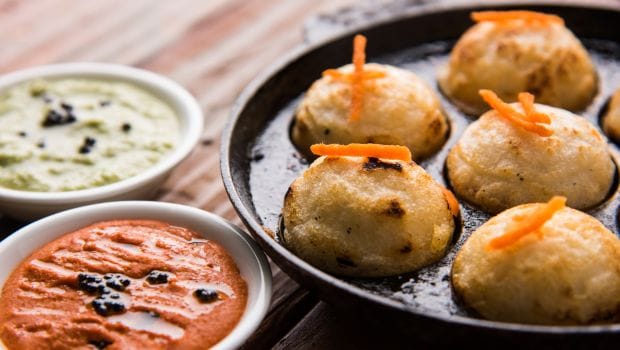 Kesari Bhath
This one's for all the dessert lovers out there! After a wholesome South Indian meal, Kesari Bhath is an absolute must. This melt-in-mouth dessert will surely be a treat for your palate. It has a lovely aroma of saffron which compliments the use of desi ghee, semolina and sugar. It is then garnished with grated pistachios and almonds that add some crunch to this dessert.
Rasam Applam
South Indian cuisine is undoubtedly astounding when it comes to its flavours. People from the south of the Vindhyas love this appetizer! Rasam is traditionally prepared using tamarind juice as a base, and then subsequently adding toor dal, tomatoes and lots of pepper. Unlike soups, rasam does not have a thick consistency and is quite watery. A hot bowl of rasam is best enjoyed during winters and tastes great when paired with crispy applam, which are commonly known as papads. It is quite soothing for the throat and can be savoured as lunch with steamed rice too.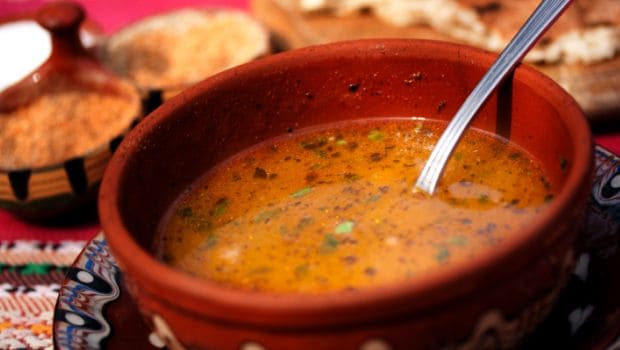 Ven Pongal
Ven Pongal is one of the
healthiest breakfast options
to go for. It is quite light on stomach and is packed with proteins which will give you the required energy. Not only is it seasoned with different ingredients, but the aroma of ghee adds magic to this comfort food. They key ingredients are curry leaves and black pepper that can do wonders to this dish, if added in adequate amounts. It is usually paired with medu vadas for that extra crunch.So, the next time you end up clubbing just Idli and Dosa in the 'South Indian food' brigade, nudge yourself and try one of the above South Indian dishes.
About Deeksha SarinAn eccentric foodie and a die-hard falooda lover, Deeksha loves riding scooty in search of good street food! A piping hot cup of adrak wali chai can make her day bright and shiny!