There's nothing like kick starting the day with a
wholesome breakfast
. Whether you are a morning person or not, a plateful of delicious and nutritious treats can lift your mood and pump up your energy levels miraculously. While we love our greasy bacon, fried eggs,
cheese toasts
, ghee soaked
parathas
and
pooris
, they are best left for occasional indulgences. Eating healthy and light will boost your metabolism and give your body the much needed dose of nutrients to carry out various vital functions.
If you are looking for interesting breakfast options to add to your daily diet, we have put together a list of our five favourite products that are delicious and healthy. So no, 'healthy eating' is not synonymous with 'boring food' anymore. There are plenty of spectacular healthy breakfast products that you can get your hands on, to revamp your eating habits. Muesli, granolas, cereal flakes, oats and preserves have come a long way to match up to your taste preferences. So go on, it's time to #SwitchToHealth.
1. Nutrus - Muesli with Probiotics - Fruit & Nut
Your bowl of muesli now gets a boost of probiotics! Various studies have all pointed to the incredible benefits of probiotics for our 'gut'. While probiotic yoghurts are commonly available, Nutrus takes it a step further with probiotic muesli. It is made with malted wheat flakes, corn flakes and rolled oats along with dry fruits and nuts such as almonds and raisins, in fruity flavours like mango, apple, strawberry and pineapple. The best way to enjoy this product is to soak the muesli overnight in milk and a little yoghurt.
Price: Rs 225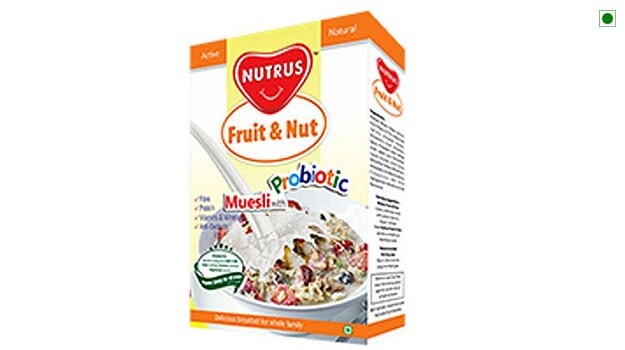 A bowl of cornflakes and milk is passé. Giving it a health spin, 24 Mantra offers ragi flakes. The ancient cereal, also known as finger millet, is touted for its range of health benefits. It is a great source of calcium and antioxidants too. In this product, whole grains such as ragi, jowar and rice are blended with powdered jaggery and cardamom to give you a delicious morning fix. Toss in some nuts and fresh fruits for added flavour and crunch.
Price: Rs 149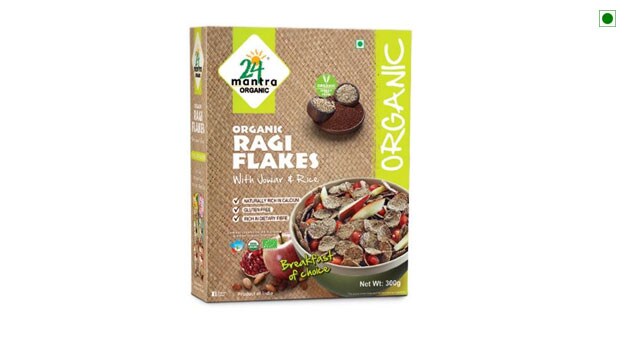 3. On The Run - Zesty Orange Granola
Crunchy granola with the zesty flavour of orange, what's not to love? If you are bored with your ordinary bowl of oats, this is just what you need to satisfy your taste buds. Start your mornings with a bowlful doused in milk or yoghurt. You can also enjoy it as a snack. On the Run's granola is made with orange juice infused soft baked oats, roasted almonds, black raisins and pomelo. They also offer other varieties such as Apple and Cinnamon.
Price: Rs 300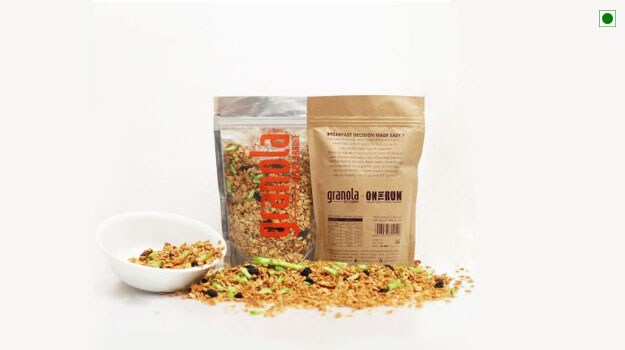 4. Organic Origins - Almond Butter
Not all fats are bad for you. Nut butters are high in calories but they contain the good kind of fats, which when consumed in limited quantities are beneficial for health, giving you a much needed energy boost. While peanut butter has been a regular feature on the breakfast table, most of the commercial products are laced with preservatives. Organic Origin's almond butter boasts of being made with 100% organic ingredients and without any additives. It contains almonds, coconut sugar, cinnamon and Himalayan pink salt. Spread a dollop on your morning toast or use it while making sandwiches. It is creamy and flavourful.
Price: Rs 490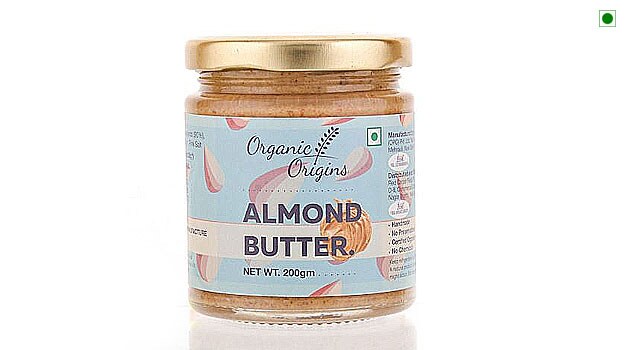 5. The Gourmet Jar - Date & Prune Spread
If you savour your morning toast with a generous spread of fruity preserve, this product may soon be your favourite. Made with dates and prunes along with fresh orange juice, it tastes like a home-made spread, robust with natural flavours. What's more? It will provide you energy and a good dose of antioxidants. You can even use it while making sandwiches along with fresh veggies. Products by The Gourmet Jar are made in small batches and contain no chemicals or preservatives.
Price: Rs 375