It's that time of the year again!
Navratri
is one of the most important Hindu festivals celebrated twice in a year. People from all over the world celebrate Navratri with enthusiasm and fervor. While some take part in the festivities for religious reasons, others look to give their body a much required detox and lose weight. If you plan to fast this
Navratri
ensure that it is done the healthy way. It can help you detoxify, cleanse your mind and will leave you feeling great!
Tips to follow to make fasting healthier
-1. Eat small meals and do not starve yourself. This will help maintain blood glucose levels and prevent you from feeling low.
2. Keep yourself hydrated. Drink lots of water and fluids like
coconut water
, lemon water,
green tea
and buttermilk.3. Combine high carbohydrates like potatoes and
sabudana
(widely used in fasting) with other fibrous vegetables like spinach, cabbage, tomatoes, capsicum, bottle guard, etc. Also try to bake, roast or grill vegetables instead of deep-frying them.4.
Amaranth
is the best protein source you can include during fasting. Make amaranth porridge with milk or cook it as
namkeen dalia
with lots of vegetables.5.
Kuttu
is a brilliant combination of carbohydrates (70-75%) and protein(20-25%). Use it to make chapatti instead of gorging on
puris.
6.
Samak
rice are extremely easy to digest and can be consumed in any kind of quantity.7. Curb those evil sugar cravings by eating a lot of fruits
raita,
dates, apple
kheer, samak
rice
kheer.
8. Try and adopt healthy snacking and don't binge on
namkeens
packets as they are high in salt and fat content.9. Instead, opt for roasted
makhana
, mix of nuts (almonds/raisins/walnut)/ baked chips, roasted peanuts, etc.)10. Substitute sugar with jaggery or honey.11. Use skimmed milk instead of full cream milk.
The Well-BalancedVrat DietBreakfast options (choose any one) -
Fruits with skimmed milk
Amaranth porridge with nuts
Fruits shake with five to six
soaked almonds
Mid-morning options (choose any one) -
Lemon water with fruits
Coconut water with fruits
Green tea with waterLunch options (choose any one):
Grilled
vadas
with mint chutney
Kuttu
chapatti with vegetables and salad with raita
Baked sabudana tikkis with veggies and curd
Samak rice with vegetables and salad
Post Lunch
:
Drink a cup of hot green tea
Evening time:
Green tea/tea with baked chips/roasted makhana/baked namkeen
Dinner (choose any one):
Paneer tikka with vegetables
Milk with fruits
A bowl of vegetables and salad
Pumpkin
and bottle gourd soup with vegetables
Make Some Room for These Vrat Special Recipes Sabudana Vadas
Ingredients:1 cup of sago seeds. Wash, drain and let them soak in little water over night
1 medium size potato
A handful of peanuts, roasted and crushed
2-3
green chillies
, finely chopped
Coriander leaves, finely chopped
1 tsp salt
1tsp red chillies
Half tsp amchoorMethod:1. Mix the sago and one medium size potato together in a pan.
2. Mix crushed
peanuts
, chillies and all the other spices.
3. Roll out flat vadas out of the entire mix
2. Grill vadas using 1 tsp oil on a non stick pan for 5-10 mins.
Frozen Yogurt Pops
Ingredients:1 cup creamy
yogurt
2 tsp honey
8 to 10 almonds, crushed
2 walnuts, crushed
3 figs, choppedMethod:1. Mix
honey
and yogurt in a bowl.
2. Add crushed nuts and chopped figs into this mix.
3. Fill glass bowls or ice-pop molds with this mix and freeze for 2 hours (uncovered).
4. Cover with foil and freeze for 4 more hours.
5. To pull out the pops leave them in room temperature for 2 minutes and then serve.
Baked Singhare or Namak pare
Ingredients:200 grams(1 cup) singhare flour
Half tsp salt
1 tea spoon cumin seeds
Half tsp
coriander
leaves, chopped
2 tsp oilMethod:1. Sieve the flour and leave it in a bowl. Add salt,
cumin
seeds, coriander leaves and one spoon of oil in it. Mix it well.
2. Knead the flour with water and leave it covered for about 20 minutes.
3. Roll out fours balls from the dough. Roll the ball into a 6 or 7 inch thick disc and cut it into
namakpare
with knife.
4. Apply little oil on baking plates and put these
namakpare
on this plate.
5. Bake them for 5 minutes. Let them cool and store in an air-tight container.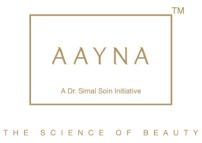 Disclaimer:
The opinions expressed within this article are the personal opinions of the author. NDTV is not responsible for the accuracy, completeness, suitability, or validity of any information on this article. All information is provided on an as-is basis. The information, facts or opinions appearing in the article do not reflect the views of NDTV and NDTV does not assume any responsibility or liability for the same.