Sabudana, the tiny translucent globules that are extracted from tapioca roots, are a common feature across
Indian regional cuisines
. Come the festival of Navratri and you will see a
range of dishes
using it as the key ingredient, such as crispy
vadas
and wholesome
khichidis
. It has a unique texture, which if handled correctly can help you create some lip-smacking treats.My earliest memory of sabudana is a
decadent kheer
that my mother used to prepare at home when we were kids. Loaded with
raisins
and nuts, and topped with an extra serving of condensed milk, my sister and I would relish it till the last bite. For the longest time, I was of the opinion that teaming it with milk was the best way to enjoy this
high-carb
(but good and nutritious) food source until my stint in Mumbai when I discovered the famous
sabudana khichidi
at the office canteen, and witnessed how eagerly some of my colleagues used to look forward to the fasting menu just to savour this dish.Sauteed in oil or sometimes even
desi ghee
, along with a delicious
mix of spices
and nuts, the globules had a light chewy texture. Teamed with
dahi
and a spoon of pickle on the side, it made for an immensely satisfying
lunch option
. As for me, I enjoy the dish only when it was served hot. A cold plate of that
khichidi
is quite a task to chew on. This is when I learned that there are a few tricks that you need to master while cooking with sabudana.
(Eat healthy, buy your groceries from SmartCooky)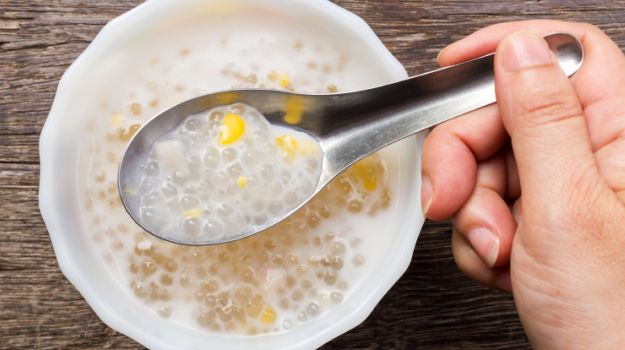 Sabudana – the Healthy Carb Source
Tapioca or cassava is native to South America, whereon it spread to other parts of the globe. It is believed that it was introduced in India by the Portuguese. Also known as sagu, traditionally sabudana was obtained by extracting and filtering the
starch/ milk
from the roots, which was then shaped into globules/ pearls. These pearls further underwent a process of roasting and were finally sun-dried. Various modern machinery are now used to produce it commercially, though the process more or less remains the same.Sabudana is considered to be a
healthy non-cereal food source
, and therefore forms a significant part of Hindu
fasting rituals
. It is rich in good carbs,
fiber
and
calcium
, and should be included in one's regular diet. Because it is starchy in nature, it tends to get sticky during the cooking process. This is the reason why it is commonly teamed with milk to make
delicious desserts
. But a few tricks can help you master those
savoury dishes
as well.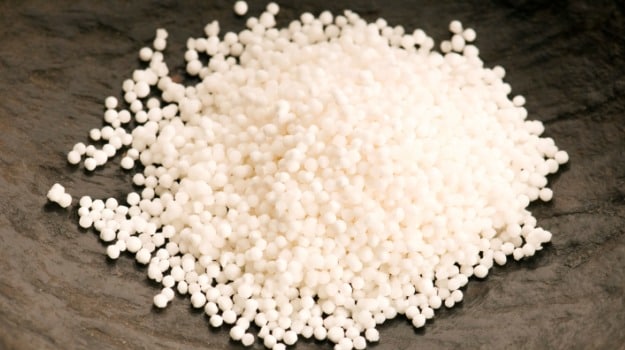 Tips for Cooking with Sabudana
Before making the dishes, the sabudana pearls need to be soaked in water for a few hours until they are separate and moist. Mrs. Apeksha Malik, my neighbour in Delhi who religiously makes sabudana dishes during
Navratri,
says, "There are different qualities of sabudana that are available in the markets. You will go through a few rounds of trial and error if you are new to
the ingredient
, as there are some that should be soaked overnight in water, and few which requires only about two hours or so. You will learn along the way."Mrs. Vandana Jajoo, a home chef from Bangalore whose
sabudana khichidi
is perhaps the best I have eaten so far, tells me, "I soak the sabudana in
some curd
for two to three hours before sautéing it. I have realised that doing so prevents it from becoming sticky, and the result is crisp, light granules. I also like to keep the
khichidi
simple without heavily coating it
with spices
and veggies. But nuts are a must! They add a lovely crunch to the dish".Mrs. Deshpande, a close friend's mother
in Mumbai
and also a passionate cook, says, "Sabudana is one such
ingredient
which requires your attention. While cooking it, you need to ensure that you don't overdo it because that will make the pearls chewy. Sauté them in oil and spices until they become translucent, and then quickly remove the pan from the flame. Before serving the
khichidi
, I usually like to tip in some grated coconut and finish with a squeeze of lime."There are various other dishes that you can make using sabudana such as
thalipeeth, bhel, vadas
,
ladoos
, etc. While making
kheer
the recipe calls for boiling the soaked pearls in milk whereas for
vadas
and
thalipeeth,
you need to mix the soaked pearls with boiled potatoes along with other spices to make the batter. Potato helps in binding the pearls together, just as jaggery or sugar does while making
ladoos
.
Sabudana Recipes to Try at Home
Like they say, there's nothing like trying it on your own, we present three simple sabudana recipes for you to start experimenting with the ingredient –
1. Sabudana Vada
Recipe by Chef Niru Gupta
Potato and sabudana are mixed together along with spices, shaped into patties and fried. Serve it with a mint chutney for a delectable snack. For the recipe, click
here.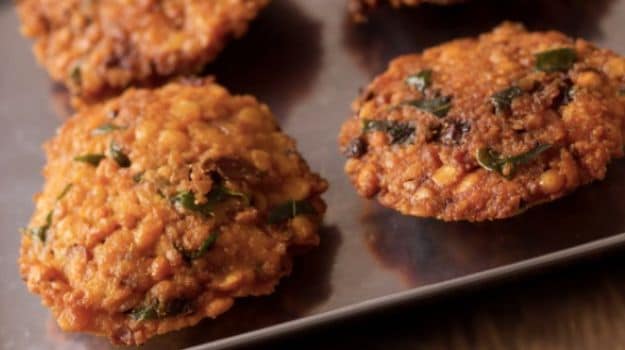 2. Sabudana Khichdi
Recipe by Chef Niru Gupta
The popular Indian dish – Khichdi – gets a twist wherein rice is replaced with sago or sabudana to make a light, lip-smacking treat using aromatic spices. This dish is a common feature during the festival of Navratri. For the recipe, click
here.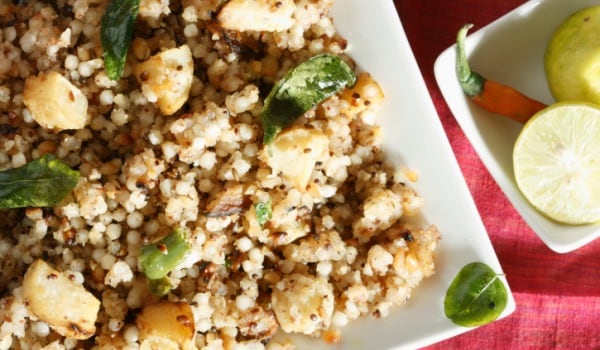 3. Sabudana Kheer
Recipe by Chef Niru Gupta
Sabudana Kheer is a delicious festive dessert made with sabudana (tapioca pearls) flavored with cardamom and saffron. For the recipe, click
here.