Raita, the yoghurt-based condiment, is one of the most loved dishes in Indian cuisine. It forms an integral part of regional thalis, and one can never imagine relishing biryanis, kebabs, stuffed parathas, masaledarstir-fries and the like without it being on the side. In Indian cuisine, which is notoriously known and loved for its inclination towards chillies and spices, raita comes as a respite - bringing about a cooling effect after the heavy dose of masalas. It helps in toning down the intense flavours and being a savior to those who have a delicate palate.
Resembling the popular Greek condiment tzatziki, raita is also made using thick yoghurt, which is then mixed with a variety of vegetables, fruits and spices. Among all, the most popular recipe is the one with grated cucumber, which is topped with freshly roasted jeera powder (cumin) and red chilli powder. It can be seen in almost every household across the various regions in the country.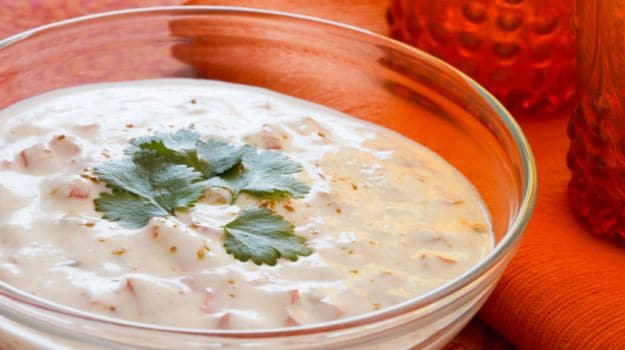 The Making Process
Raita is one of the easiest dishes to make, as it doesn't require much effort. It all depends on the kind of yoghurt you use - better the quality, better will be the taste and consistency. You could use Greek yoghurt, full fat yoghurt or make hung curd at home (letting the whey drain out). Vegans can also use nut milk curds to make raita.
"For best results while making raita, you should use yoghurt that is either set at home using full cream or from a local dairy instead of a packaged product (even though the packaged product are set well, however, they do not provide the right texture). I like to buy locally produced chakka (thick) dahi, which has a similar texture to Greek yoghurt," says Saransh Goila, a chef, popular TV host and author of the book India on my Platter.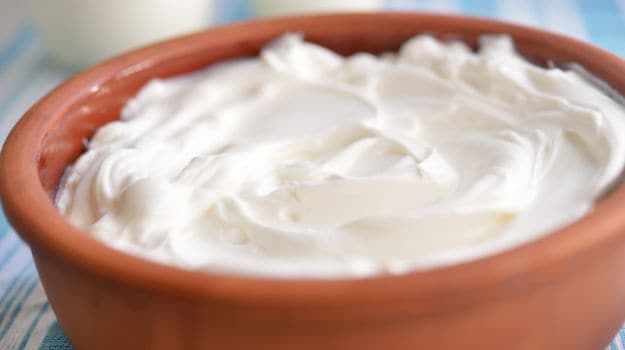 When it comes to the choice of vegetables and fruits, there's no end to the options at hand. Pick any seasonal favourite and use it in the raita. You can also mix three to four ingredients for a medley of flavours and textures. Point to remember: use ingredients that have some crunch, it'll add to the overall taste, such as cucumber, beetroot, carrot, onions, pomegranate, etc. Other than that, you could also usepotatoes, tomatoes and boondi; fruits like pineapple, apple, mangoes,jackfruit and papaya; and refreshing herbs like mint, coriander and holy basil.
"I like to use a variety of fruits and veggies while making raita such aslauki, eggplant and boondi, to name a few. I first beat the yoghurt until thick and creamy. Then I add in a little sugar and whisk again for a couple of minutes before tipping in salt, roasted jeera powder, black salt and bhalla masala. To finish, I add in some fresh coriander leaves," says Malini Ahuja, a passionate Delhi-based home chef.
"My favourite is pineapple raita, for which I first caramelise the fruit in a little sugar before adding it to the yoghurt. I would also strongly recommend others to use a whisk while beating the yoghurt and add in the salt only at the end to retain the flavours," adds Saransh.
Now coming to the spices, the most commonly used ones are red chilli powder, cumin seeds or powder, coriander powder, black pepper, chaat masala, black salt, and even amchoor powder. You can play around with the measures of these spices according to your taste.
Some recipes also call for making a tadka using whole spices and pouring it over the raita as a finishing step. A perfect case in point would be the dish pachadi, the raita variant of the local cuisine of Kerala. It is sweet and tangy, and apart from the veggies, containsjaggery and grated coconut, with a tempering of mustard seeds, red chillies and curry leaves.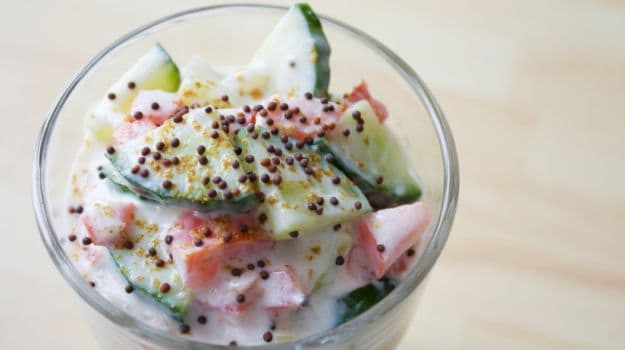 Make It At Home
If you have yoghurt at home, you could rustle up this dish with just about any available ingredient in the kitchen store cupboard. Relish it on its own for a quick dose of calcium and proteins, and also to keep cool on a hot summer afternoon, when eating light is the only remedy. Or, use it as a dip for pakodas, papads, tikkis, among others.
If the lunch menu you have planned for your family includes rich gravies and spicy stir-fries, then make sure you also serve raita on the table. It will help in balancing the flavours and making the whole meal more enjoyable and memorable too.
Here are a few delicious raita recipes to help you get started -
For the recipe, click here.
For the recipe, click here.

For the recipe, click here.
For the recipe, click here.

For the recipe, click here.
For the recipe, click here.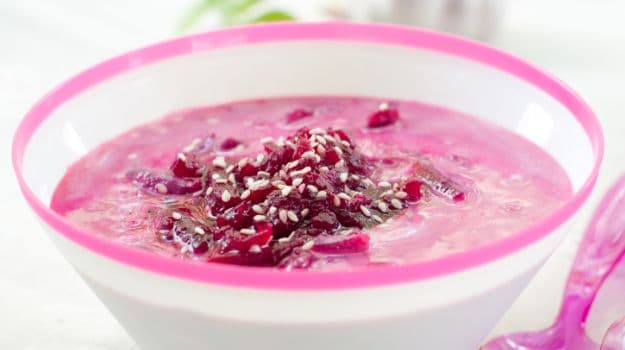 For the recipe, click here