Pumpkin Recipes :
Every season is pumpkin season, as far as we're concerned. And contrary to popular belief - pumpkins aren't just for Halloween decorations. From Asia to the Middle East and from Greece to France, cuisines all over the world use pumpkin in a variety of ways. Perhaps it's because there's no end to what you can make with this sweet and savoury squash that is just so versatile. Wholesome muffins, scrumptious smoothies, delicious pies — if it has pumpkin in it, rest assured the dish will definitely be divine. Its natural sweetness adds to the flavour of baked goods minus the guilt. You could also offset the sweetness of pumpkin and pair it with thyme, basil, coriander, crumbled cheese and spices like nutmeg or ginger to spruce up your usual risotto or curry. From Pumpkin and Feta Muffins, Pumpkin and Potato Vegetable, and Pumpkin Oats Cake to Roast Pumpkin Soup, Pumpkin And Spinach Pie, Baked Pumpkin, Pumpkin Halwa and many more, we have a list of interesting recipes for you. But before that, let's learn how to pick the right pumpkin from the stack.

Step-By-Step Guide Of Picking The Perfect Pumpkin | Tips To Pick Right Pumpkin

1. Size Matters: While small pumpkins are better for culinary purposes, medium-sized pumpkins are best for carving.

2. Knock On The Shell: Ripe pumpkins always make a hollow sound, so search for pumpkins that have thicker walls.


3. Pick It Up: Choose a pumpkin that is hard to touch, feels heavy and is without any brown spots or blemishes.

4. Press Down: With a thumbnail, press the bottom of the pumpkin. A ripe pumpkin has a firm shell and does not scratch easily.

(Also Read: 7 Seeds for a Slimmer, Fitter and Healthier You)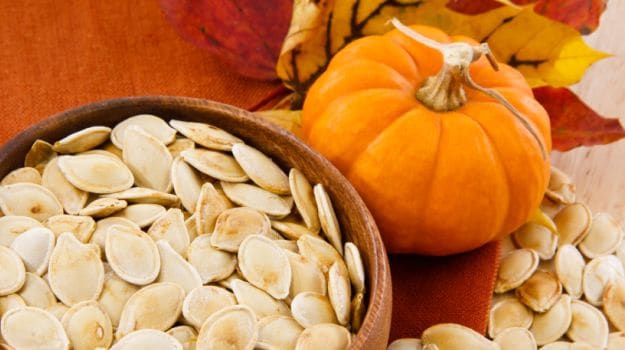 Pumpkin seeds also help in detoxification as they are alkaline in nature and full of antioxidants.
All About Pumpkin Seeds | Everything You Need To Know About Pumpkin Seeds
Cutting up a pumpkin? Don't toss out the seeds, they are truly a gift from nature. They are rich in iron, loaded with vitamins, high in zinc and contain heart healthy magnesium, anti-diabetic properties and tryptophan for restful sleep amongst others. If that wasn't enough - pumpkin seeds also help in detoxification as they are alkaline in nature and full of antioxidants. It would be a shame to throw them away.

Wondering how to include them in your diet? Roast them for 20 minutes for a healthy snack and sprinkle with salt - exactly what you need to keep your energy up through the day. You can even add them to your salad dressings, enjoy them in your cookies or toss them up with your greens for that extra crunch.

(Also Read: Pumpkin Seeds: Rich in Protein, Fibre and Natural Oils)

Tips and Tricks To Cut A Pumpkin | How To Cut A Pumpkin
With the help of the ridges on the pumpkin, cut it into wedges. Use a spoon to scoop out the seeds and stringy fibers. Then place the pumpkin flat and use a sharp knife to carefully remove the skin from each wedge.

From Breakfast To Dessert And Everything In Between, Here Are 13 Most Cooked Pumpkin Recipes (Kaddu Recipes) For You To Try:

1. Pumpkin and Feta Muffins
Start your day with a burst of pumpkin flavour and the goodness of feta. These mouth-watering muffins make for a perfect snack on-the-go and will keep you going until it's time for lunch.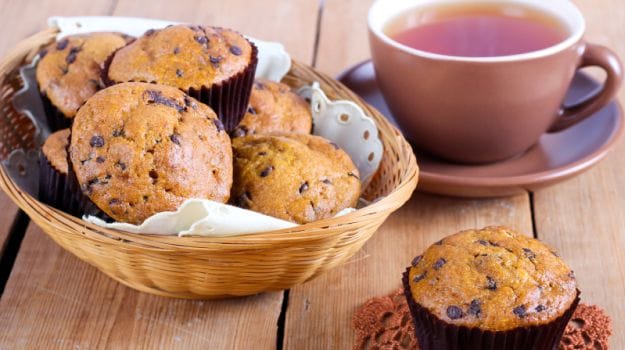 Kick-start your mornings with a little sweetness.
Cook up a storm in the kitchen and enjoy pumpkin for lunch. Stir with potatoes, season with chaat masala and you're good to go.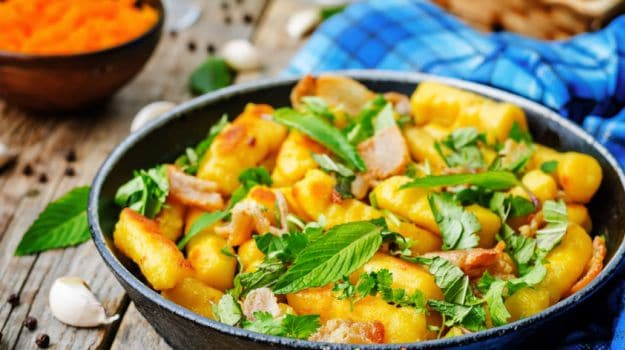 A perfect side dish for your lunch parties.
When you can't get your mind off dessert but don't want to go overboard with calories, it's our pumpkin and oats cake to the rescue! Spiced with nutmeg and grated jaggery, each slice of this scrumptious cake provides an entire day's worth of vitamin A.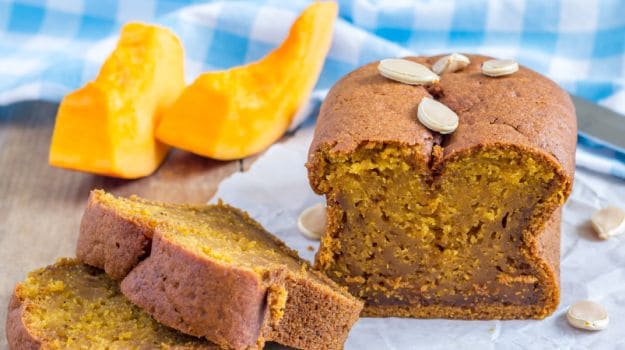 Surprise your kids with this yummy yet healthy cake.
A comforting bowl of this soul-stirring soup is just what you need to curl up with on a cold evening. Spruce it up with some croutons, and voila. (Umm, yum!)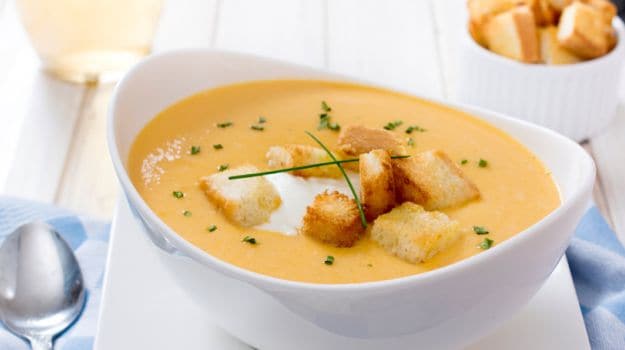 A perfect appetiser for this season - roast pumpkin soup.
Have an upcoming dinner party? Skip the classic pumpkin pie and make this savoury version instead. Cooked with spinach and baked to perfection, this recipe is sure to draw recipe requests.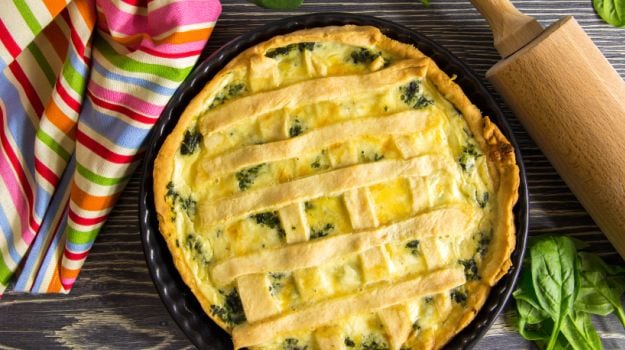 Impress your guests with this unique version of pumpkin pie.
You are in for a real treat with this freshly baked pumpkin recipe. Top it off with coriander, thyme and a handful of red chillies. Tip: Serve with a fillet of fish for a low-calorie dinner.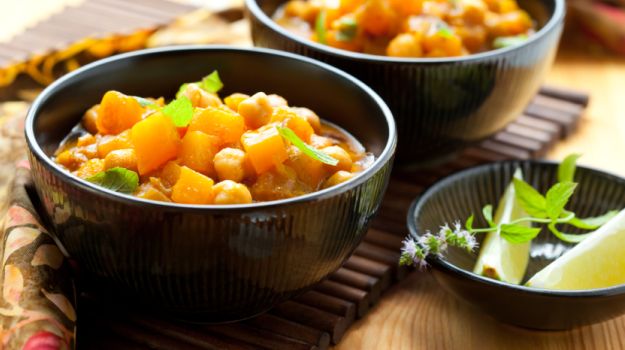 Are you watching your weight? Try this pumpkin recipe and don't worry about putting on extra weight.
If you're craving a sweet treat towards the end of the night – this exotic halwa is just the ticket. Top it off with roasted coconut, fragrant cinnamon, crunchy almonds and go straight to foodie heaven.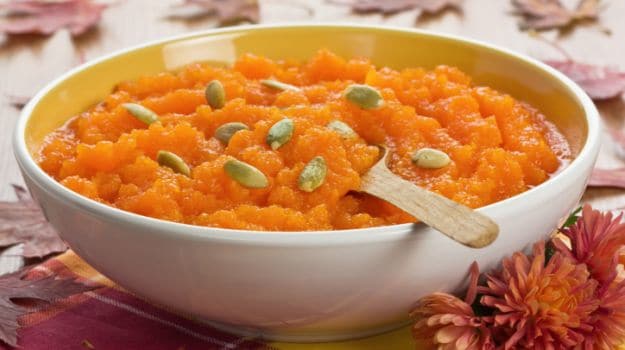 Bored of gajar ka halwa or sooji halwa? Try this pumpkin halwa instead.
Cooked with the sweetness of jaggery and the tanginess of tamarind, all it takes is 30 minutes to make this absolute crowd-pleaser.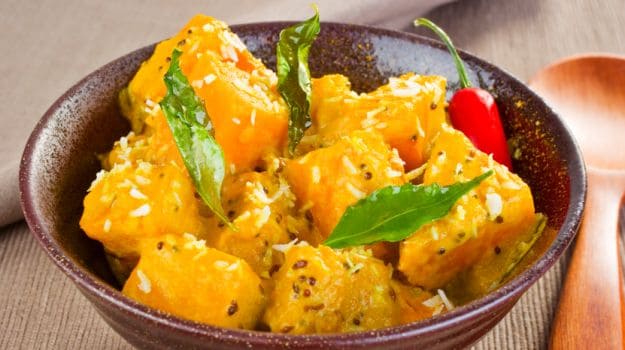 Have friends coming over? This quick pumpkin sweet dish is the perfect recipe to please them.
Pumpkin pairs well with coconut in this traditional Kerala dish. So delicious, you'll have everyone asking for seconds!


(Also Read: 5 Iron Rich Foods for a Stronger You and Good Health)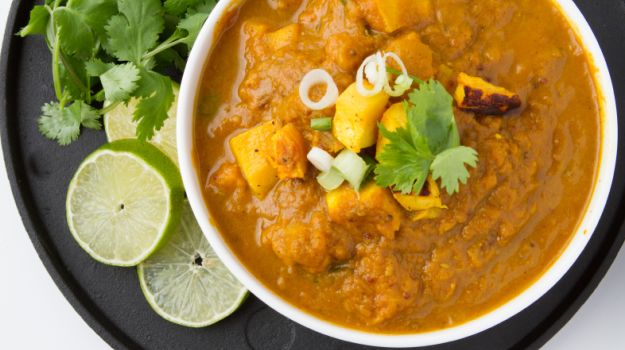 Love coconut in your food? Try this pumpkin recipe and thank us later!
A winner for everyone at the dinner table – whip up this fragrant and easy-to-follow recipe of baked pumpkin pieces doused with a delicious yoghurt dressing.
A perfect dinner or lunch snack that no one can eat just one!
Sitaphal or kaddu or simply pumpkin is a delicious lunch recipe that is easy and quick to cook. Small pumpkin pieces are mashed and cooked with chillies and spices.
A delicious lunch recipe to cook - light and tasty!
Soft, easy and simply delicious, these kebabs made with almonds, pumpkin and a host of spices are an absolute delight to celebrate festive and special occasions! Try it out with onion rings and mint chutney.
Pumpkin chunks cooked with sweet and sour flavors of tamarind, chillies, a hint of sugar and a whole lot of spices.
Take your pick from this interesting list of pumpkin (kaddu) recipes and tell us which one did you like the most in the comment section below. Bon apetit!