Besan comes right after atta and maida, in terms of popularity in Indian kitchens. Also known as gram four and chickpea flour, besan comes from ground chickpea or Bengal gram. Due to its rich nutty taste, it is commonly used in our households to make various dishes, ranging from serving as a batter for pakodas to being turned into Rajasthani gate ki sabzi. Besan can also lend its great taste and texture to make some delicious desserts like besan ka halwa and besan ka ladoo. Besan is also put to use efficiently for making breakfast-special besan ka chilla. But, there's much more you can do with this flour in the morning to fix yourself some decadent protein-rich treats that can also be included in your weight loss diet.

It's not just for its good taste that besan is a popular raw ingredient. It also boasts of a high nutritional value that makes it a worthy breakfast option. Besan is high in protein content, and is often taken as a plant-based protein substitute for eggs. So, there's no doubt left that we should be using more of besan to cook our morning meals.

Here Are Some Besan-Based Delicious Breakfast Recipe Ideas:

It's an undisputable winner when it comes to besan dishes. It's a thin Indian pancake made with besan, vegetables and spices of your choice. It is quick and easy to make, and that's why, made so often for breakfast or even evening snacks in almost all Indian homes.


(Also Read: Make These Delicious Sweet Treats With Besan To Please Your Taste Buds)
Butter toast for breakfast sounds great, but it may not be so great for your health. Suji toast is a popular healthy alternative, but here's another option which is just as healthy, and it's time it should get its due. Bread toast made with besan batter makes for a filling and tasty morning meal. Fill the batter with veggies of your choice - onions, tomatoes, carrots etc. - and make a wholesome meal for yourself.
Khandvi is a traditional Gujarati food that will remind you of the popular dhokla snack. It is a roll made with besan, curd and some spices. Garnish the rolls with a tempering of oil, mustard seeds, sesame seeds and chilies and enjoy it with chutney or tomato sauce.
This dish is popular in Maharashtra. Crispy fried bhajiyas made with besan and some spices is stuffed inside buttered buns, which makes for a delicious meal. You can add cheese, tomato ketchup, mayonnaise etc. inside the pav to make it more appetising.


(Also Read: 9 Delicious Dishes With Besan You Must Try Making)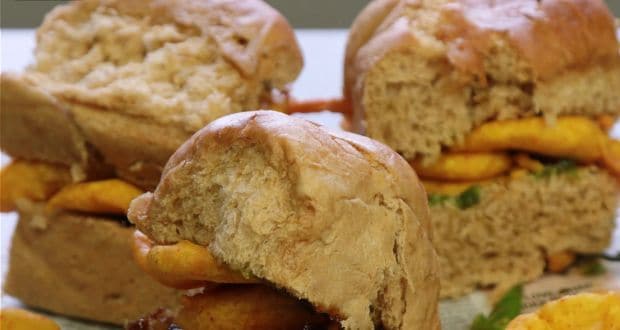 Make protein-rich besan a regular part of your morning diet to start the day in a healthy, delicious way.
About Neha GroverLove for reading roused her writing instincts. Neha is guilty of having a deep-set fixation with anything caffeinated. When she is not pouring out her nest of thoughts onto the screen, you can see her reading while sipping on coffee.