A brother-sister bond is like no other bond in the world. To honour this special bond, Indians celebrate Raksha Bandhan every year. This year, it will be celebrated on the 11th of August, 2022. During this festival, sisters tie rakhi (a sacred thread) on their brother's wrist for their prosperity and well-being. In return, the brothers vow to protect their sisters from all negativities. After finishing off this ritual, all the family members sit together and enjoy a lavish feast. In India, no feast and festival are complete without sweet indulgence.


Also Read: Raksha Bandhan 2022: Make Halwai-Style Balushahi At Home With This Easy Recipe Video


Having said that, here we bring you a list of 5 quick and easy Indian desserts that are perfect to celebrate this significant festival. Whether you are pressed for time or short of ingredients, you need not to worry about anything. These desserts are perfect for everything. So, let's get started with the recipes. Take a look below.
Here're 5 Indian Desserts That Can Be Made In Just 15 Mins:
1. Besan Ki Barfi - (Our Recommendation)
Let's start the list with this one. Besan ki barfi generally requires about an hour to get ready. Here we bring you an easy alternative recipe to prepare besan barfi in just 10 mins. Chef Pankaj Bhadouria shared an easy recipe for that. Click here to watch the video.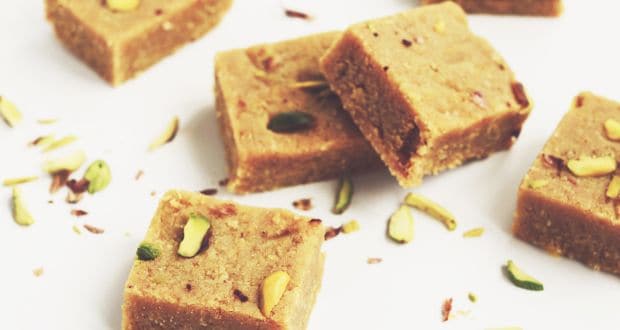 2. Mango Milk Cake Mithai
Next up we bring you another delectable mithai recipe. Almost all traditional Indian sweets are laden with ghee but this one right here is made without ghee. And it still tastes luscious and delicious. Besides, it's so easy and quick to make that you might end up making it again and again. Find the recipe here.
3. Bread Kalakand
A quintessential kalakand includes condensed milk, chenna (ricotta cheese) and sugar. All these ingredients require time to cook. So, here we bring you a kalakand recipe that needs only 5 mins to get ready. Yes, you heard us right! This recipe is made with bread. Wondering how to go about it? Click here.
4. Bread Malai Roll
Another quick-fix dessert made with bread. This dessert recipe only requires four easily accessible kitchen ingredients to be cooked, and we are sure it will give you a taste that will leave a mark on you and make your special occasion extra special. Find the recipe here.
5. Jalebi
How can we forget jalebi while listing quick and easy Indian dessert recipes?! Coiled, crunchy and decadent, this dessert is enough to make our mouths water and melt our hearts. Find the recipe here.


Try these recipes at home and let us know how you and your family liked them!


Happy Raksha Bandhan 2022 in advance!