Shorba or Chorba is a kind of a hot soup or stew relished across Middle-East Asia, South and Central Asia, and North Africa. Believed to have originated in the Persia, Shorba is traditionally prepared by simmering meat in boiling water along with salt and flavored with aromatic curry spices and herbs. Over the years, vegetarian variants of Shorba have become popular as well. Shorba is derived from an Arabic term, 'Shurbah', meaning soup. The flavoured broth is served after separating it from the meat and vegetables, as a starter or as part of the main course. This is one of the very few characteristics that separate Shorba from a soup. Soup is often served as the first course but Shorba can also be served as an accompaniment to the main dish or in between courses. Chef Sadaf Hussain, contestant of Masterchef India 2016 shares, "Shorba is an Arabic word 'Shurbah', meaning soup. People have been making the stew since ancient times. Central Eurasians (8th to 4th Centuries BC) used to put the flesh into an animal's paunch, mix water with it, and boil it over bone fire. This can be referred as the first ever stew in human history. The modes of preparation changed over the years, and Shorba evolved with the addition of spices. Another theory also tells us that when Mughals came to India, they brought a lot of dishes, Shorba being one of them."
He goes on to add, "One of the most basic Shorbas popular in India is the Tomato Shorba which has garlic, garam masala, crushed pepper, cumin powder and vegetable stock. Though my favourite shorba is Rasam which is famous in South India and is a mix of curry leaves, tamarind and lentil water."
In India and Pakistan,'Kharode Ka Shorba' or Paya soup, a soup stock, made by boiling animal bones in water with subtle spices and some vinegar is a popular home remedy to treat illness and boost immunity. The bone marrow of the animal is believed to be packed with several valuable nutrients like magnesium, calcium, phosphorous, sulphur and potassium. The cartilage found in animal joints such as chicken feet, or lamb knuckles, and ribs is slow-cooked and simmered for hours in water. This shorba is known to enhances strength, and alleviate irritability, fatigue and anxiety. The cartilage is a great source of collagen. Collagen is a kind of a protein which is an essential component of muscle building. It is also beneficial healing the gut and helps promote immunity.
There's another type of Shorba popular in Kashmir called 'Yakhni'.Yakhniis a yogurt and saffron based stew made with mutton. One of the earliest documented Yakhni recipe is found inAin-I-Akbari (Life of Akbar), where the stew is described as one of the many mutton based dishes relished in the Mughal courts. Yakhni is prepared like any other Shorba, but with an addition of yogurt. Mutton and mutton shanks are boiled in water with spices to make this Shorba. Then, the meat is removed and yogurt and saffron are added to the stock. The color of Yakhni is pale yellow due to the addition of yogurt and saffron. Vegetarian variants of Yakhni are also popular like the Paneer Yakhni and Lauki Yakhni.

Here are five of our best Shorba recipes you can enjoy this monsoon season.
A sumptuous potato stew made with assorted spices, served with thin and crisp potato straws. This one is a blast of flavours. This may be a simple recipe, but is surely going to make your monsoon woes go away. (Also Read: 10 Best Vegetable Soup Recipes)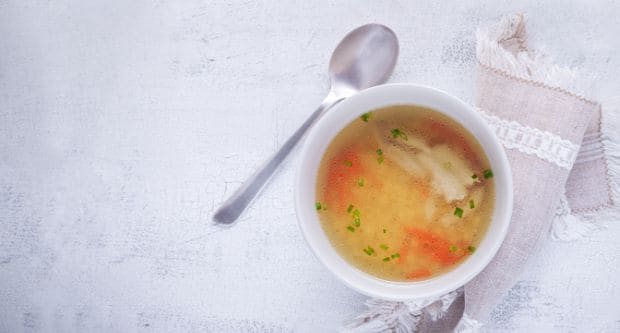 An Indian stew made with India's favourite lentil- Moong Dal. Flavoursome, healthy and oh-so-delicious! This amazing recipe is exactly what you need to make your monsoon special as well as healthy.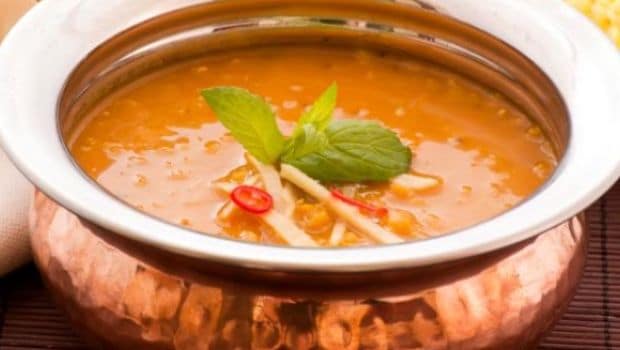 Enjoy the weather with this soul-stirring shorba, combining corn with a variety of spices. Bhutta is in season and what's better than to cook it up in a special concoction and enjoy it while you look at the rain?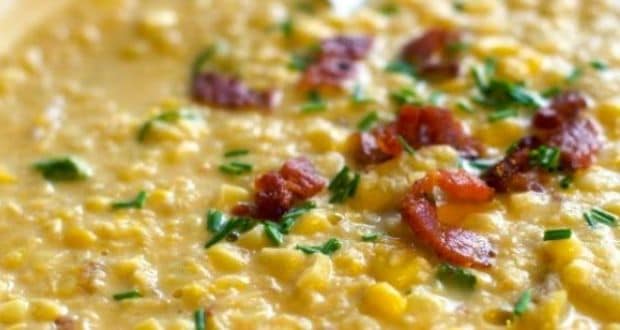 4.Chicken Nimbu Dhaniya Shorba
Made with the goodness of chicken, coriander and lime; This one is the perfect aromatic savoury treat you are looking for in this nippy weather. Do not forget to add bread croutons to enjoy the savoury with some crunch. (Also Read: 10 Best Chicken Soup Recipes)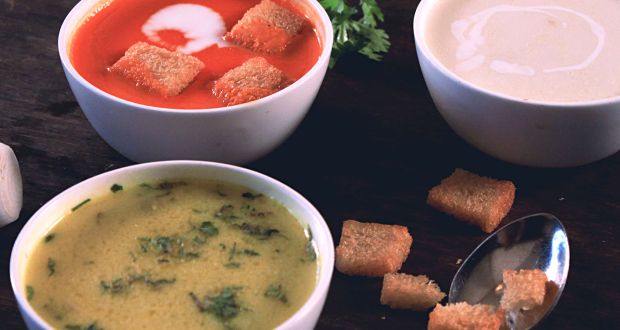 5. Dahi Shorba
A soothing broth made with yogurt, gram flour, radish, ginger chilies and spices. This delicious shorba will surely make you fall in love during the rainy season.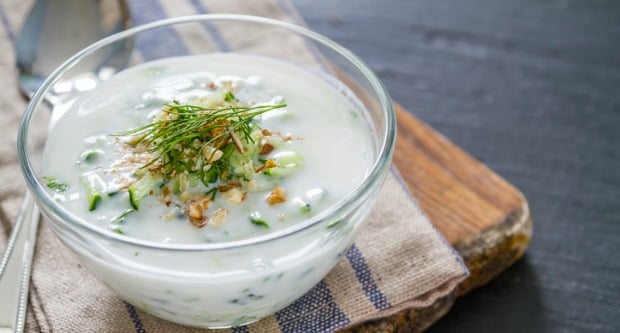 About Sushmita SenguptaSharing a strong penchant for food, Sushmita loves all things good, cheesy and greasy. Her other favourite pastime activities other than discussing food includes, reading, watching movies and binge-watching TV shows.