A cup of tea or coffee could help rejuvenate you at any time of the day but there's something special about holding a cup of tea and coffee accompanied with some delectable snacks in the evening; isn't it? While there are no parameters for a snack to qualify as 'evening snack', we prefer them to be easy and quick to make and, of course, super indulgent in taste. You will find an array of snacks to accompany your evening cuppa, for instance- break pakora, samosa, bhaji, mathri and the list is endless. According to the Weight Management Expert, Gargi Sharma, all of these snacks contribute to obesity and other non-communicable diseases like diabetes and respiratory diseases.


So, now is the time to ditch unhealthy fried snacks and opt for healthier snacks without compromising in the taste of course. Here we bring you a list of 5 sooji snacks you can rustle up in a matter of minutes. And the best part is, all these snacks require just a handful of ingredients to get ready. From binge watching shows and movies to taking a chai-break amidst your hectic work schedule, these instant snacks are suitable for almost every situation.
Here's A List Of 5 Instant Sooji Snacks:
1. Instant Sooji Dhokla
Let's start the list with Gujarat's special snack - dhokla. This version of dhokla can be made in just 10 minutes without the help of any baking soda or steamer. All you need to do is take a bowl, add sooji along with seasonings, mix well and your batter is ready. Watch the full recipe of instant tawa dhokla here.
2. Instant Sooji Rolls
These healthy and tasty sooji rolls make for a perfect snacking recipe which will also fill you up with nutrition and please your taste buds with loads of flavours. Wondering how to make it? Watch the complete video here.
3. Instant Sooji And Mix Veg Appe
This south Indian recipe strikes a perfect balance between taste and health and can be served along with evening chai and also as breakfast. Besides, this version of appe will take the health game up a notch with addition of some healthy vegetables to it. Click here.
4. Instant Rava Dosa
Thin, paper crisp and hot, dosa is versatile to the core. This rava dosa recipe is a perfect recipe when you are pressed for time but craving for something delicious and healthy. Pair it up with chutney and enjoy! Here's the recipe for you.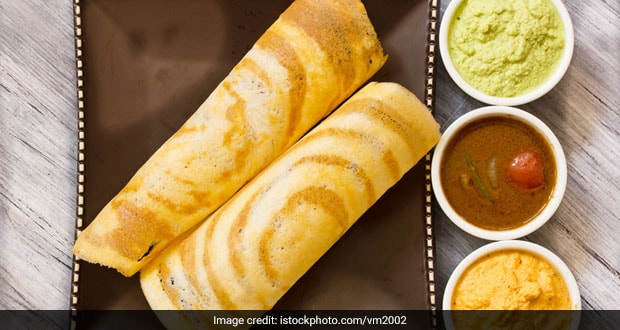 5. Sooji Cheela
Super nutritious and delicious, this cheela is made with the goodness of sooji, besan, chilli and spices. You can pair it with different types of chutneys , achaar or any condiment of your choice. Here's the recipe.