Ask any Indian about street-side chaats and they will come up with a list of at least 5 chaat stalls that they swear by. Not just that, walk around any street in India, you will find vendors lined up with a variety of lip-smacking chaats - unique to the repertoire of each state's culinary offering. From Delhi's famous aloo tikki chaat and Kolkata's famous jhal muri to Mumbai's sev puri, if there's paradise on earth for foodies then it is surely in the delicious chaats. Our sentiment towards chaat is exactly like this. With its flavourful and tangy taste and texture, chaat is one such Indian street-side food that can be enjoyed anytime and anywhere.


Also Read: Indian Street Food: Top 13 Chaat Recipes | Easy Chaat Recipes


Be it as a tea-time snack or as starters in any guest gatherings and special occasions, chaat is one food that would surely be a winner on the menu list. Picture this - You are standing in the line, waiting for your turn and then grabbing the first bite. Isn't it an unparalleled feeling? If you are a die-hard fan of chaats just like us, then we have got you covered.
Here's a list of 5 chaats from 5 states of India you can try making at home :
1. Aloo Tikki Chaat From Delhi
If there's one thing that Delhiites won't compromise on, it's their aloo tikki chaat. Made with boiled mashed potatoes, dunked into tangy tamarind chutney and mint chutney along with chaat masala, this chaat is surely a must-try. Click here for the recipe.
2. Jhal Muri From Kolkata
Kolkata Street food would be incomplete without jhalmuri. You will see a number of tiny stalls in every nook and corner of Kolkata selling jhal muri and people living in the city of joy literally enjoy having this crispy chaat. Made with puffed rice, boiled potatoes, cucumber, tomatoes and much more, this chaat will undoubtedly enhance your taste buds with its extraordinary crunchy and tangy flavours. Click here for the recipe.
3. Sev Puri From Mumbai
Vada pao, Misal pao and pani puri, we all have heard about mouth-watering Mumbai's chaats offerings. Sev puri is one such delicious chaat recipe. A heavenly mixture of sev with an assortment of onions, tomatoes, coriander leaves along with potatoes, green chillies, garlic and tamarind, served on crispy papdis. Click here for the recipe.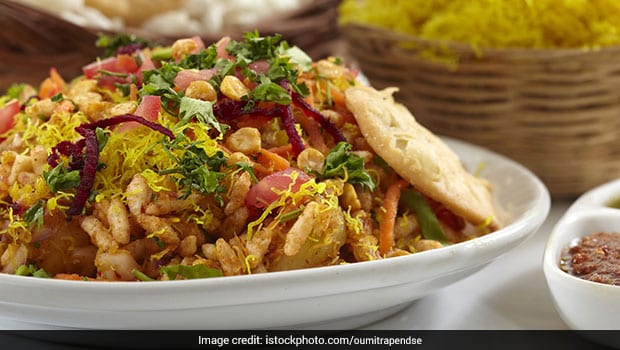 4. Palak Patta Chaat From Uttar Pradesh
This chaat is a yogurt-based recipe made by using spinach, dipped in a spicy besan batter and then deep-fried until crisp. All thanks to Uttar Pradesh for introducing this unique and delicious chaat. Here's the recipe for you to try at home.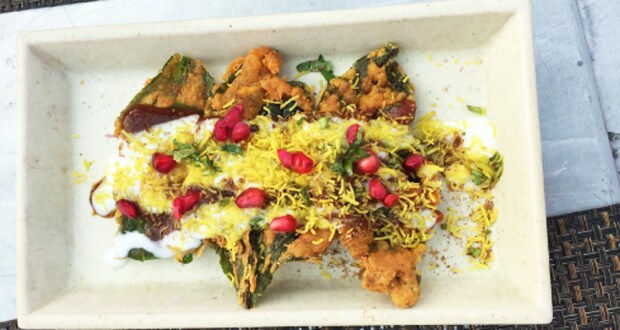 5. Dabeli From Gujarat
Dabeli is basically a desi sandwich which is made by mixing boiled potatoes, specially made dabeli masala and stuffing them within a pav. Served with tamarind chutney, roasted peanuts, pomegranate kernels and of course Gujarat's special bhujia. Click here for the recipe.
These lip-smacking chaat recipes are an amalgamation of various flavourful ingredients. Try them at home and let us know how you liked them in the comment section below.