America dubbed it one of the 'greatest superfoods of the century' and in November 2014, Time Magazine held a poll of the year's most overused words, asking voters to suggest which ought to be banned for 2015. Kale was one of them.It was no surprise. One of the most talked about green vegetables since, well, probably ever, Kale saw a sudden shoot-into-the-limelight over the past couple of years, despite having been considered one of the saviors of the western food supply during World Wars I and II.But there's actually a story behind why kale is such a great food, and we're going to tell it in the shortest way possible:
Move Over, Kale: Healthier Veggies You've Probably Not Heard Of​
What, Exactly, is Kale?
A member of the brassica oleracea species – which includes cabbage, broccoli, and cauliflower; kale is a leafy green vegetable, which can be eaten both cooked and raw.There are several varieties of kale, named for their leaves – there's Scots Kale, with a curlier leaf, plain leaf, leaf and spear (a hybrid of Scots and plain leaf kale),
Quinoa, Chia Seeds and Kale: Superfoods or Supermarketing?
Where Does it Grow?
Kale is considered to be quite easy to grow and does particularly well in colder seasons – it is considered a dietary staple in Scotland, and is ideally suited to the climatic conditions in Kashmir.However, it can be grown in any season, and any temperature below 26 degrees Celsius and makes an excellent addition to a home garden or balcony plant!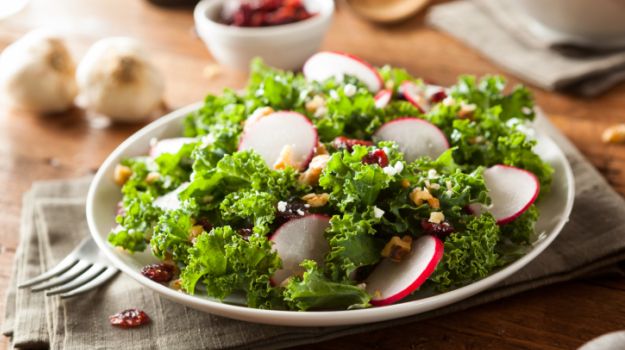 Why is Kale So Special?
Part of the government recommended vegetables grown in World War I and II's Victory Gardens, kale was popular in the U.S., U.K., Canada, and Australia during the wartime because it was easy to grow and full of nutrients – supporting healthy diets that were already limited due to food rationing during the war. Associating it with wartime deprivation, people stopped consuming it afterwards and the beneficial properties were largely ignored for a few decades.
Beyond Quinoa: The New Ancient Grains​
The Superfood Alert
The nutritional benefits of consuming kale are tremendous. It is high in antioxidants: Vitamin C, beta-carotene (good for the eyes), and manganese, as well as a reported 45 further antioxidants and anti-inflammatory compounds.It's high in fibre, protein, and omega-3 fatty acids – though not as substantial as the amounts found in salmon or walnuts, it is still significant enough to have a positive impact on a body keeping a healthy eating regimen. This is especially good news for non-seafood eaters and nut allergy sufferers.Recent research indicates kale as containing cancer-preventatives. Kale is also high in copper (great for healthy hair), Vitamin B6 (for healthy hair, skin, liver, eyes, and keeping one's metabolism in check – preventing significant weight gain or loss), calcium (for the bones), Vitamin E (for youthful, glowing skin, and an aid to getting rid of those nasty scars and stretch marks), manganese (for bone health and blood sugar control), Vitamin A (for healthy eyesight, immunity, and cell growth), Vitamin K (preventing heart disease, blood clots, and keeping bones healthy), Phosphorus (for kidneys, healthy nerve and muscle functions), Magnesium (for healthy teeth, bone health, prevention of migraines, aiding heart health, and alleviating constipation – preventing kidney stones), folate (for healthy red blood cells), niacin (for good cholesterol), and iron (to prevent fatigue).
Jack Monroe's kale pesto pasta recipe
What to Do with Kale
It's important to realise that one-off kale consumption won't do much to garner the wonderful benefits of the superfood, it needs to be eaten regularly as part of a healthy diet.To get the most nutritional benefits, don't store it in the heat, and don't wash it before storing in the fridge. Kale leaves should be a healthy looking green, not wilted and brown or yellow. If stored for too long, it will become bitter.Add it to salads or cooked pasta – or enjoy it as an air-cooked healthy snack in place of potato chips!
Disclaimer:
The opinions expressed within this article are the personal opinions of the author. NDTV is not responsible for the accuracy, completeness, suitability, or validity of any information on this article. All information is provided on an as-is basis. The information, facts or opinions appearing in the article do not reflect the views of NDTV and NDTV does not assume any responsibility or liability for the same.