Thomson Reuters | Updated: September 21, 2016 17:27 IST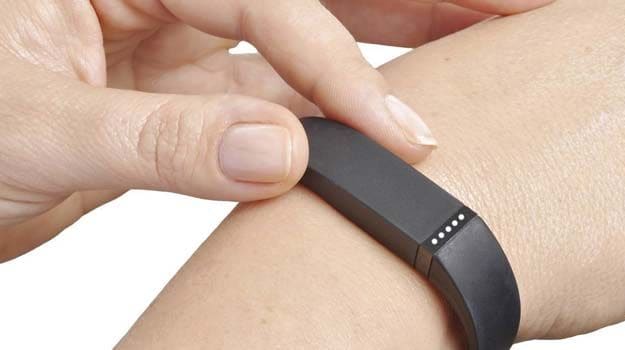 healthy diet and exercise program, tracking activity with a wearable device may not lead to additional weight loss, according to a new study.

Over 24 months, people who used wearable activity trackers lost 2.4 kilograms (5.29 pounds) less than a group on a similar program but using a website to track their progress.

"We should not simply tell everyone to go and buy an activity monitor and that it will help them to lose weight," said lead author John M. Jakicic of the University of Pittsburgh department of health and physical activity.

"Moreover, we should not send the message that these wearable technologies do not help with weight loss – there were some in our study for whom it made a difference," Jakicic told Reuters Health by email. "There is so much more that we need to learn about how these devices lead to behavior change."

The researchers recruited 471 adults in Pittsburgh who were 18 to 35 years old and overweight to moderately obese. The whole group initially met for weekly sessions to monitor weight change and talk about diet and exercise strategies to lose weight. Over the following year and a half, groups met monthly and each participant also had monthly phone calls and weekly texts with counselors to prompt engagement in weight loss behaviors.
All participants had prescribed calorie intake goals and self-reported their intake either in diaries or on web-based platforms. They were also prescribed 100 to 300 minutes per week of moderate to vigorous exercise.

After six months, half of participants began monitoring their diet and physical activity using a website and the other half were provided with a BodyMedia Fit Core, a wearable activity tracker worn on the upper arm. The Fit Core tracks steps, hours slept and calories burned and costs about $100.

After two years, people in the wearable device group had lost an average of 3.5 kg (7.72 lb)compared to 5.9 kg (13 lb)in the group using web-based tracking only.

Both groups had improved their body composition, fitness, physical activity and diet, according to the report in JAMA.

This doesn't mean that activity trackers "don't work," said Gary Miller of Wake Forest University Health and Exercise Department in Winston-Salem, North Carolina, who wasn't involved in the study.

"The comparison group is really not the average person out there," Miller told Reuters Health. "There are so many factors that affect weight loss, it's difficult to say that these devices aren't worthwhile or aren't necessary for people just based on weight loss."

Weight loss also isn't the only endpoint that might change with a wearable device, he said.

"If (a wearable device) is what's going to get you to exercise then I think it's worthwhile, but if it's going to be a fashion statement or something to talk about it's not worthwhile," he said.

"We know that monitoring activity behavior, and diet, is very important to weight management success, so making it easier to do that and in real-time should in theory improve success," Jakicic said.

To manage your weight, you need to eat a sensible number of calories and aim to get 30 to 60 minutes per day of moderate-to-vigorous physical activity – similar to brisk walking in addition to as much other activity as you can get in your daily life, he said.

"If these wearable technologies help you to do that then that is perfect," Jakicic said. "However, you need to use the technology in a way that can really help you."



(This story has not been edited by NDTV staff and is auto-generated from a syndicated feed.)


For young adults on a long-term