Is snacking on popcorn a healthy option for weight loss? The answer is yes! Surprisingly, adding popcorn to your diet can actually help you shed some extra kilos. Out of all the snack foods out there, popcorn stands at the top of our list. It is high in fibre and low in calories, as compared to most snack food items. But, if you add a dollop of butter, cheese or caramel - like the one we get in movie theatres - then you may be getting more calories than you asked for. Therefore, it is always better to make your own popcorn at home as it is a healthier alternative that can help rather than hinder weight loss.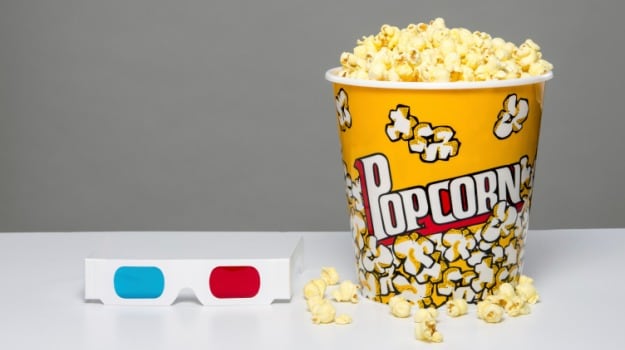 Snacking between meals is not a bad thing. It fuels you until you have your next meal, plus it is the best way to add some other food groups to your diet. Popcorn may help you lose weight as it is low in calorie. It is definitely a better snack option than potato chips and butter cookies. It is naturally fat-free and sugar-free, so one can savour it without feeling guilty. Moreover, popcorn can really make us feel full for longer time, keeping our hunger pangs at bay. This way, overeating can be avoided. But, make sure you don't count on those chocolate- or caramel-flavoured popcorns as those will definitely reverse the effect!

According to a renowned food writer, Meher Mirza, "Popcorns are really a low-calorie food that can speed up your weight loss process. By this, I certainly don't mean the popcorn available at movie theatres or the microwave popcorns, the huge tubs that come dripping with butter or that odd cheese-powder creation. I mean a cup of good, home-popped popcorn, which is made without oil and butter. This version of popcorn will only bring you to about 30 calories a cup. You may season them with a dash of salt and chilli powder and you are sorted."
(Also Read: Deliciously Dangerous: Why Microwave Popcorn Can Be Terribly Harmful)
Popcorn is made of 100% natural whole grain. Being whole grain, it contains fibre, which helps in improving digestion. The high fibre content keeps our body's bowel movements regular and keeps constipation at bay. A fibre-rich diet is also known to take off excess cholesterol from the walls of blood vessels in your body. This can reduce your overall cholesterol level, which protects you from heart ailments and other diseases.



As per Macrobiotic Nutritionist and Health Coach, Shilpa Arora, "Fibre in popcorn slows carbohydrate metabolism into sugar, therefore, lowering insulin response. Popcorn is a great healthy snack for diabetics and for the ones who are looking to lose weight. However, one should be careful not to choose the butter-laden flavours available in the markets. This could be misleading and lead to serious health issues. Make sure good quality corns are selected."


(Also Read: Amazing Benefits Of Popcorn That You Didn't Know About)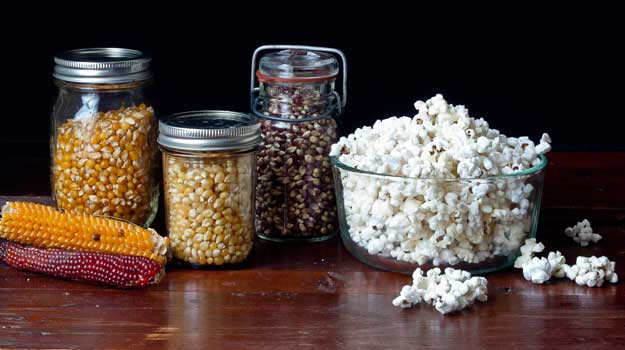 So, the next time you munch on these little white kernels, make sure you don't eat the microwave popcorn or the popcorn that is filled excessively with salt and butter. Go for the plain popcorn that is healthy for you, moreover, you can add some herbs and spices to enhance the taste of your popcorn.
About Shubham BhatnagarYou can often find Shubham at a small authentic Chinese or Italian restaurant sampling exotic foods and sipping a glass of wine, but he will wolf down a plate of piping hot samosas with equal gusto. However, his love for homemade food trumps all.