(Also Read -How To Control Diabetes Naturally: 5 Remedies To Manage Your Sugar Levels) Fibre plays an important role in our body, and helps us to have better digestion


As per the study published in the journal Science, consumption of more dietary fibre can help fight against Type 2 diabetes, by promoting a group of healthy gut bacteria. The research has reinforced the fact that eating certain kinds of dietary fibres can help restore the gut microbiota in the gastrointestinal tract, which is responsible for better digestion of food and also improving the overall health of the body. To get the recommended 20 to 35 grams per day, include these fibre-rich gems in your type 2 diabetes diet:

Here Are 5 Foods That Help Manage Diabetes

Lentils

Lentils are colourful legumes that are rich in both fibre and proteins. Around 40 percent of the total carbohydrate in lentils is fibre, which helps to a lower blood sugar response. According to the United States Department of Agriculture (USDA), lentils have more than 15 grams of fibre per 100 gm serving, with nearly 18 grams of proteins.

(Also Read -5 Genius Ways To Use Lentils in Your Cooking Beyond Plain Ol' Dal)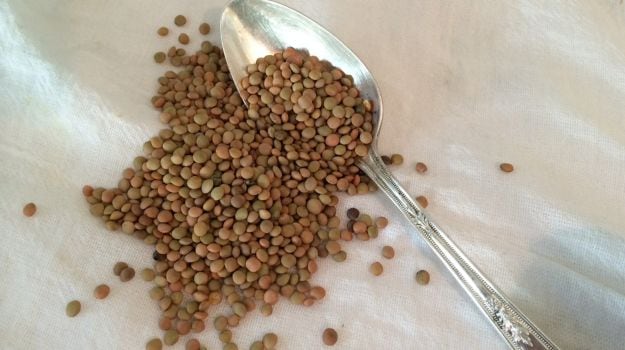 Lentils are colourful legumes that are rich in both fibre and proteins


Flaxseed

Flaxseeds are power-packed with large amounts of an insoluble fibre known as lignan. Consuming flaxseeds regularly help in reducing the chances of heart complications and the risk of strokes that are linked with diabetes. It regulates blood sugar levels in the body and improves gut health and insulin sensitivity.

(Also Read -Amazing Benefits Of Having Flaxseed (Alsi) Ladoos In Winters) Flaxseeds are power-packed with large amounts of an insoluble fibre known as lignan


Whole Grains

Whole-wheat breads, pastas, brown rice, oats and barley are food sources rich in fibre, which digest slowly to keep our blood sugar from spiking suddenly. Whole grain varieties control sugar and maximise complex carbohydrates and fibre, making them suitable for diabetics. Consuming whole grains regularly helps in preventing weight gain, which is a big risk factor for diabetes. They help in keeping the digestive system healthy, reducing bad cholesterol (LDL) and stabilising blood sugar levels.

(Also Read - Want to Live Longer? Eat More Whole Grains)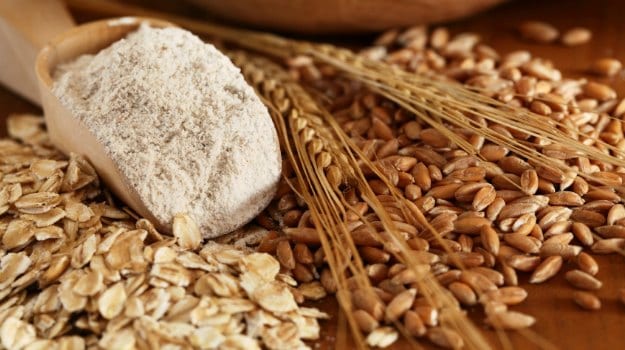 Consuming whole grains regularly helps in preventing weight gain


Fenugreek

Fenugreek seeds, also known as methi seeds, and fenugreek leaves are both excellent in managing diabetes. Rich in fibre, they help in slowing the digestion process, which regulates the absorption of carbohydrates and sugars in the body. Moreover, they are known to improve glucose tolerance and lower the bad cholesterol levels in our body. Soak methi seeds overnight and drink 'methi ka paani' early morning on an empty stomach for good health.

(Also Read -10 Best Methi Recipes)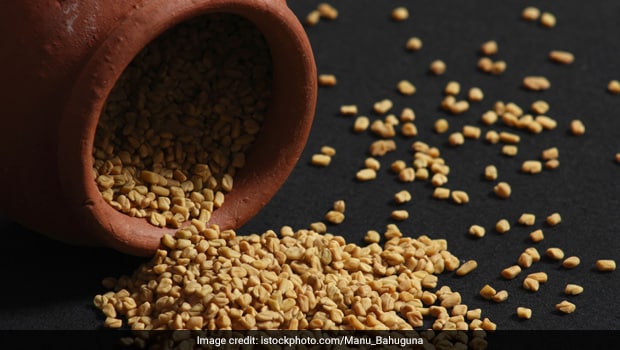 Fenugreek seed are excellent in managing diabetes


Guava

Guava has a low glycaemic index score and is full of dietary fibre that helps keep constipation at bay. Constipation is a common problem with diabetics. Some studies indicate that guava may help slow down sugar absorption in your body. It serves as a great mid-meal snack.

(Also Read -Guava Leaves for Hair Growth: How to Use This Ancient Beauty Remedy) Guava has a low glycaemic index score and is full of dietary fibre that helps keep constipation at bay


Apart from the above mentioned foods, there are many foods that are good for diabetics like papaya, cherries, watermelon, leafy vegetables, tomatoes, pumpkin seeds. However, it is important to indulge in some kind of exercise daily as physical activity is known to increase insulin sensitivity.




If you are looking to give your health a clean sweep, then add foods that are rich in fibre to your daily diet. Our hectic lives don't allow us to pay attention to our daily nutritional requirements. The meals we consume usually fulfil the requirement for only one or two food groups, which is not enough for the proper functioning of the body. Fibre is a dietary material that contains substances such as cellulose, lignin, and pectin, that are resistant to the action of digestive enzymes. Fibre happens to play important role in our body, and helps us to have better digestion. Fibre, found in plant-based foods, helps slow down the rise in our blood sugar level. There are two types of fibre; soluble and insoluble, and they both have a lot of benefits. Foods that are rich in soluble fibre get little sticky while passing through the digestive tract, which helps reduce the absorption of cholesterol. While the insoluble fibre helps in bowel regularity.
About Shubham BhatnagarYou can often find Shubham at a small authentic Chinese or Italian restaurant sampling exotic foods and sipping a glass of wine, but he will wolf down a plate of piping hot samosas with equal gusto. However, his love for homemade food trumps all.