Vitamin C, also known as ascorbic acid, is essential for the growth and repair of body tissues. This water-soluble vitamin acts as an antioxidant and helps in strengthening the immune system. It also boosts the production of collagen in the body and promotes wound healing. Whenever we're looking for ways to fix our vitamin C intake, we instantly grab some citrus fruits like oranges, lemons, and tomatoes. While we agree citrus fruits are packed with nutrients, but trust us, there's more to it. Did you know, there are a range of non-citrus food sources that are loaded with vitamin C too? In this article, we will take you through some of the major sources of vitamin C - beyond lemons and oranges - that you should be aware of.
Also Read: Welcome Summers With These 6 Vitamin-C Rich Drinks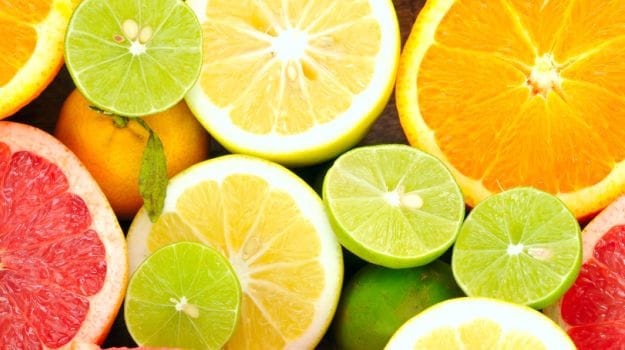 Causes And Symptoms Of Vitamin C Deficiency:
1. Inadequate Dietary Intake
Your diet has a major role to play. If you are not getting a nutrient-rich diet, then you will be at risk of vitamin C deficiency. To balance your diet, consider adding more high-fibre fruits and veggies to your diet.
2. Alcohol Consumption
Heavy alcohol consumption can interfere with the absorption and utilisation of vitamin C, leading to lower levels in the body.
3. Smoking
Excessive smoking too is known to reduce the absorption and increase the excretion of vitamin C in the body, which can lead to lower levels of this vitamin.
Health Benefits Of Vitamin C: Why You Should Add Vitamin C In Your Daily Diet:
1. Boosts Immunity
One of the major health benefits of vitamin C is its ability to boost the immune system by stimulating the production of white blood cells.
2. Boosts Collagen Production
Collagen is a vital protein that helps to sustain healthy skin, bones, and joints. Vitamin C is crucial in promoting the production of collagen.
3. Manages Blood Pressure Level
Vitamin C may also help manage blood pressure by improving the function of blood vessels and reducing the risk of hypertension.
4. Improves Mood
According to studies, vitamin C has shown to have positive effects on mood and may help to reduce symptoms of depression and anxiety.
Here Are 5 Non-Citrus Sources Of Vitamin C You Need To Know About:
1. Papaya
Papaya is considered an excellent source of vitamin C. A medium-sized papaya contains enough vitamin C to meet your daily needs. Not only that, but adding papaya to your diet can also benefit your skin, aid in weight loss, and help manage blood sugar levels and menstrual pain. If you're looking for interesting ways to incorporate papaya into your diet, you can click here for some ideas.


Also Read: 5 Interesting Ways To Add Vitamin C To Your Summer Diet
2. Guava
According to studies, a single guava contains 3-4 times more vitamin C than an average-sized orange. Guava also has ample amounts of antioxidants and nutrients that help in strengthening the immune system. Additionally, it can help boost heart and skin health. Here are some ways you can include guava in your diet.
3. Broccoli
Another great non-citrus source of vitamin C is broccoli. As per studies, half cup of cooked broccoli can contain up to 50% of the recommended daily intake of vitamin C for adults. While raw broccoli contains slightly more vitamin C than cooked broccoli, both are equally beneficial. Broccoli is also high in fibre and packed with other essential nutrients, making it a nutritious addition to any diet.


Also Read: 6 Amazing Benefits Of Broccoli You Must Know
4. Potato
Did you know that potatoes offer a decent amount of vitamin C? Studies suggest that a medium-sized potato with skin can provide up to 27 mg of vitamin C. In addition to vitamin C, potatoes are also loaded with other essential nutrients such as vitamin B6 and potassium. While raw potatoes may provide slightly more vitamin C than cooked potatoes, both can be a healthy addition to a balanced diet.
5. Bell Pepper
Bell peppers are an excellent source of vitamin C. According to data from the United States Department of Agriculture (USDA), orange bell peppers contain 158 milligrams of vitamin C per 100 grams. Red bell peppers have 142 milligrams, and yellow bell peppers follow closely behind with 139 milligrams per 100 grams. So, make sure to include bell peppers in your diet as much as possible to reap the benefits of this nutrient-rich vegetable.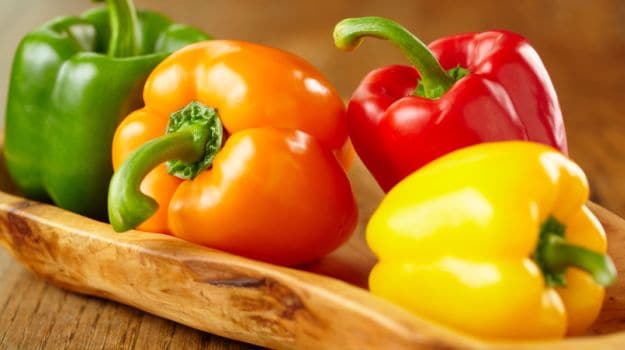 Try including these non-citrus sources of vitamin C in your diet and share your experience with us in the comments below. Stay fit and healthy!


Disclaimer:This content including advice provides generic information only. It is in no way a substitute for qualified medical opinion. Always consult a specialist or your own doctor for more information. NDTV does not claim responsibility for this information.
About Vaishali KapilaVaishali finds comfort in eating parathas and rajma chawal but is equally enthusiastic about exploring different cuisines. When she's not eating or baking, you can often find her curled up on the couch watching her favourite TV show - FRIENDS.