Indo-Asian News Service | Updated: September 26, 2016 14:14 IST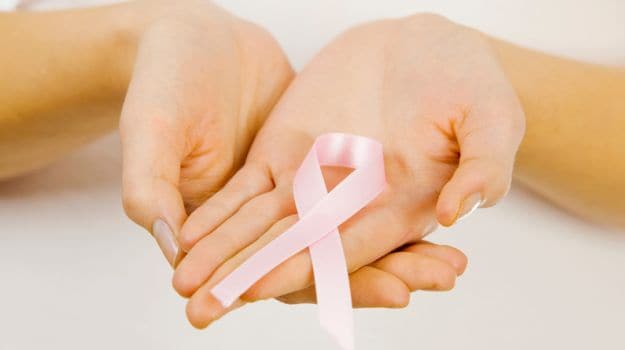 cancer treatment, Indian scientists have offered a new rationale for combination drug therapy for ovarian and breast cancer, which they say can counter drug resistance and reduce side-effects.

The insight into molecular mechanisms of how the drug combination works to selectively hunt down cancer cells with minimum effect on healthy cells is "highly relevant" for ongoing clinical trials, the researchers say.

"Cancer specific-cell killing" is the most exciting change in the treatment strategy since the advent of the recent personalised chemotherapy, contends senior scientist Benu Brata Das of the Indian Association for the Cultivation of Science here.

In that arena, Das and his team worked on the two classes of drugs, PARP inhibitors and Top1 inhibitors, which exploit the cell's own DNA repair machinery to kill cancer cells.

The US FDA recently approved Olaparib, a PARP inhibitor for ovarian cancer.

"PARP inhibitors (Poly ADP-ribose polymerase) have triggered immense interest in clinical trials as a single agent for the treatment of breast and ovarian cancer or in combination with DNA topoisomerase1 (Top1) inhibitors. However, some of these patients develop resistance," Das told IANS.
To overcome such chemotherapeutic limitations, combination therapy (PARP + Top1 inhibitors) is the "effective" strategy, Das asserted.

Further, the overarching idea of combination therapy is to reduce side-effects in patients.

"Combination therapy generates synergy at low drug concentrations for selective killing of the cancer cells," said Das, Assistant Professor & Wellcome-Trust/India Alliance Fellow, Laboratory of Molecular Biology, IACS.

But why go deep into the cellular level to strengthen arguments for combination therapy? It all boils down to ensuring the mechanism is safe and validated before patients can access the drugs.

"Understanding the molecular mechanisms of the combination treatment is needed to be validated in the laboratory using cultured cancer cell and animal models before it goes for clinical trials. So, development of new rationale is important for the clinical combination of drugs before it directly goes to the patients," Das explained.

The synergistic clinical combination (PARP inhibitors + Top1 inhibitors) is "relatively new" and is mostly part of ongoing clinical trials conducted by the US's National Institutes of Health (NIH) and the UK's Cancer Research foundations, Das elaborated.

"Patients in USA are administered the combination of PARP + Top1 inhibitors relatively more in comparison to the UK. The combination of PARP inhibitors (such as Veliparib; ABT-888) and Top1 inhibitors (like Irinotecan) is effectively used for patients with advanced breast carcinoma (BRCA1 and BRCA2 gene mutation), ovarian carcinoma, metastatic lung cancer and triple-negative breast carcinoma," he said.

In their study published in the Nucleic Acids Research journal in July, the team comprising Subhendu K. Das, Ishita Rehman, Arijit Ghosh, Souvik Sengupta, Papiya Majumdar, Biman Jana from IACS showed how ABT-888 or Veliparib and camptothecin (a Top1 inhibitor) work in tandem to spike up toxicity to cancer cells.

"Further studies are warranted in different cancer models to establish the effective impact for the combination therapy. We are hopeful for the effective clinical combination of PARP1 and Top1 inhibitors in ovarian cancer patients and are actively working in collaborating with the clinicians of the Tata Medical Centre-Cancer Hospital (in Kolkata)," Das added.

According to molecular oncology and therapeutics expert Bushra Ateeq of the Indian Institute of Technology-Kanpur, the findings are "significant" for developing novel therapeutic interventions as PARP inhibitors are gaining momentum for the treatment of a variety of cancers in combination with Top1 inhibitors.

"This study will provide a new perspective for the combinatorial therapy using PARP-inhibitors and Top1 inhibitors for the treatment of breast or ovarian cancer patients harboring BRCA1/2 mutations," Ateeq, Assistant Professor, Department of Biological Sciences & Bioengineering, IIT-Kanpur, told IANS in an email.


(Except for the headline, this story has not been edited by NDTV staff and is published from a syndicated feed.)


Bolstering the know how behind targeted