Image via BodyPower
Running
is the gateway to a well-rounded fitness regime. It is one of the most basic forms of physical activity. While some people take their morning run seriously, for many others it acts as an initiator into the world of fitness. What starts as a 'walk and jog' routine, gradually traverses into a humble 30 minute jog, culminating into distance running. Though it may take a while to get to like running, once you give it your best, it gets out the best in you.
One of the most common dilemmas faced by runners is a choice between running outdoor versus on a treadmill. The debate seems never ending. A treadmill denotes convenience while running outdoors can be quite an exhausting affair for a beginner. After a long day at work, when the motivation level hits a new low, the idea of a quick run on a treadmill seems much more convincing than heading outdoors. Undeniably, the treadmill is one of the highest-selling pieces of home exercise equipment, but can it replace or is it better than outdoor running? Let's find out.
Can Treadmills Simulate Outdoor Running?
Opinions come in bulk when it gets down to comparing both forms of running with majority voting against treadmill running. Fitness enthusiasts and running experts have long been maintaining tha treadmill running is inferior to its outdoor counterpart. One of the commonly cited arguments states that treadmill running doesn't engage the hamstrings completely. However, when one turns to evidence, the tale takes a different turn.
Medical research shows that if you make a few adjustments to your treadmill, it can simulate effects similar to that of running outdoors. For this, you need to raise the ramp (create an elevation) by 1%. This, in effect, allows you to expel the same amount of energy as free running on a flat surface. When you try running on an inclined mode on the treadmill, air resistance comes into the equation. You are made to put in more energy than usual. It also forcefully engages your hamstring.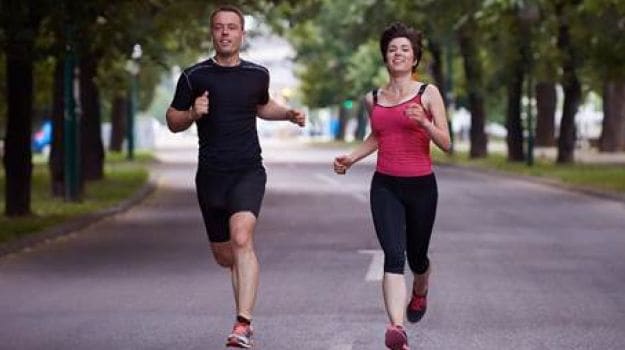 Image via BodyPower
But, what about the psychological effects? Many people like the feel of the air against their bodies, the smell of trees and
flowers
and the freedom from running on the spot, trapped inside an enclosed space. Does the treadmill have a solution? Well yes, and no depending on your perspective.
First up, modern machines have a host of tools that can relieve boredom and provide the stimulation you need. Apart from an automated ramp - that will incline or decline at the touch of a button - some also have a fan to cool you down, speakers to play your favourite music (or birdsong if you miss the tranquillity of the outdoors), and a host of internet enabled entertainment and goal tracking services.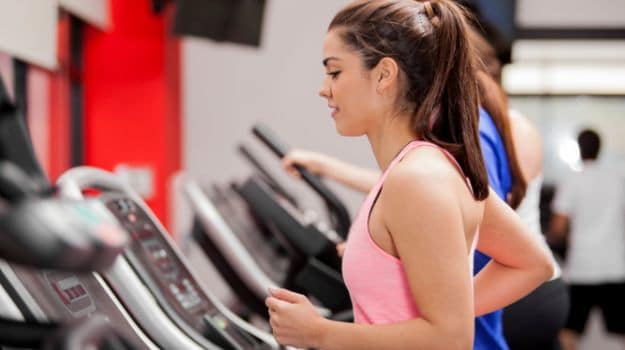 Special Features
As mentioned earlier, a treadmill is a fitness tool built for your convenience. If you keep busy, with a fairly erratic routine, it gives you an option to remain fit from the comfort of your home or hotel (while traveling). Buying the right machine can replace a gym subscription - if cardio and losing weight is your main goal.
Most modern day treadmills come with inbuilt performance tracking options and applications that will not only monitor your run, calculate your distance and calories burnt, but will also challenge you. It is a fitness tool that can help you stick to your program and keep you on track to achieve your goals. Apps like iFit integrate with treadmills that are internet enabled. These apps chart your progress and allow you to record your stats online.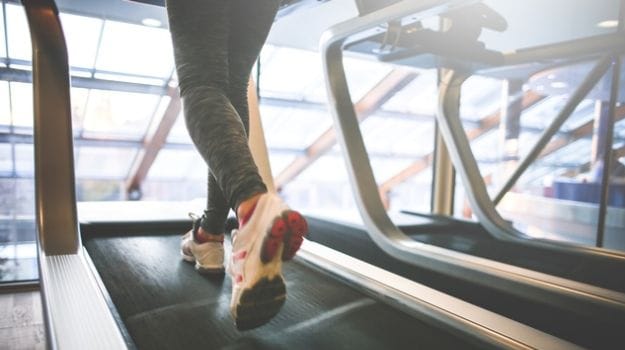 You can view these records over several months and track your performance. Now comes the fun part, iFit syncs harmoniously with Google maps. You can therefore choose your running track from across the globe. It can be Paris, Hong Kong, London, San Diego or even your own neighbourhood.Choosing the Right Machine
You need the right treadmill of course. Begin with looking out for an automated ramp, so that during your simulated run, the treadmill will rise and fall to match your virtual territory. The speed should automatically get adjusted as well.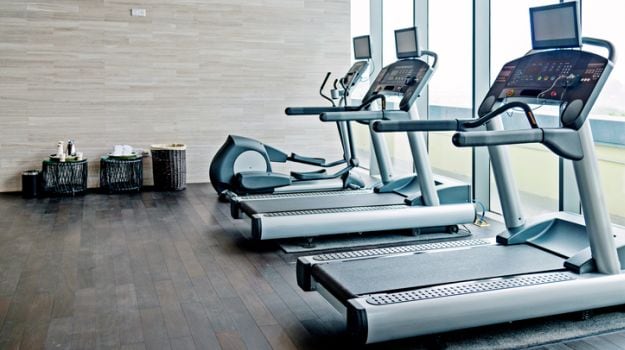 In a Nutshell
Outdoor running versus treadmill running should not be seen as a head-to-head fight. The treadmill for instance, should be seen as a complimentary or alternative form of running. If used correctly, even by professional runners, it can have the same effect as cross country or flat running.
Sprinkle this with the thought that winters can be harsh, depending on where you live, so a treadmill run at 6:30 in the morning or 22:00 can be more viable than donning your full chill-proof body armour and leaving the confines of your cosy home.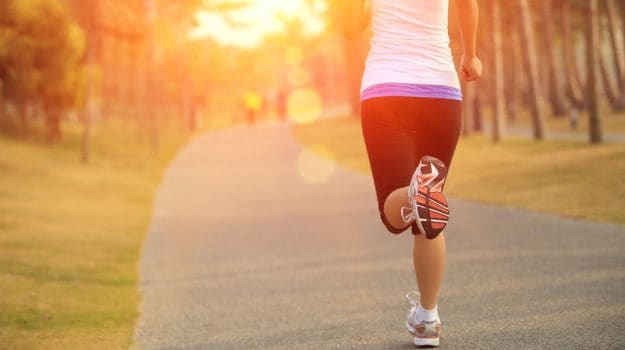 While running outdoors is exhilarating, it is an experience which a treadmill can never match up to. What you can do, is to exercise your choice as per convenience... after all choice is a wonderful thing!Powered by BodyPowerDisclaimer: The opinions expressed within this article are the opinions of the author. NDTV is not responsible for the accuracy, completeness, suitability, or validity of any information on this article. All information is provided on an as-is basis. The information, facts or opinions appearing in the article do not reflect the views of NDTV and NDTV does not assume any responsibility or liability for the same.