Salman Khan Opens Up About His Favourite Dishes and More
Take inspiration from this mega bollywood superstar Salman Khan, who says he likes to live a healthy lifestyle and tries to stick to a balanced diet.
Press Trust of India | Updated: December 29, 2016 17:48 IST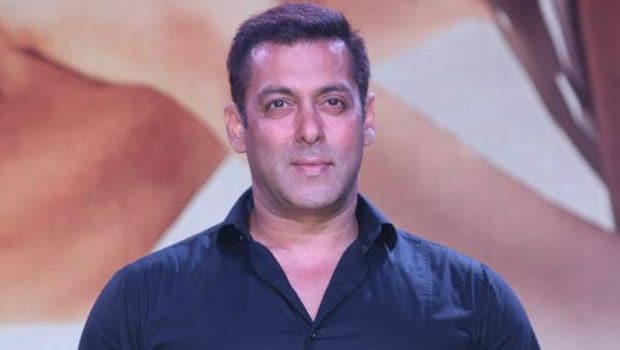 lifestyle changes can notch up the years you live for. Being healthy involves more than eating an occasional salad or going for a short walk once every few weeks, but while you'll need to put in some effort, your health is well worth it. To live a healthy lifestyle, consistently choose healthy foods, fit more exercise and physical activity into your daily routine, and practice good hygiene.

If your health itself is not a motivator then take inspiration from the mega Bollywood superstar Salman Khan, who says he likes to live a healthy lifestyle and tries to stick to a balanced diet.

The star, who turned a year older yesterday, launched his personal app to be in touch with his fans and opened up about his workout regime on the same.

"I cycle, swim, go to the gym, eat the right kind of food, and sleep late, as I don't get sleep easily. The kind of food you eat is as important as your workout. I like leading a healthy lifestyle, and avoid processed and sugary food," says Salman.
The "Sultan" star says his diet is high in protein and yellow dal cooked by his mom is his all time favourite. "My all-time favourite will remain the Yellow Dal that my mom cooked. My favourite dishes include rajma, chawal, and roti, very simple food.

"As far as my diet is concerned, for breakfast, I eat four egg whites and some low-fat milk. Pre-workout, I have a protein shake, and two egg whites. Post workout, it is a protein bar, oats, almonds and three egg-whites. Lunch is largely meat, and includes mutton, fried fish, salad and lots of fruit. Dinner could be anything - chicken, fish, vegetables, or soup."

Salman is known for starting the trend of having a fit physique and the actor says he religiously works out to maintain a healthy body.

"I work out daily and follow a disciplined regime that consists of weight training and cardio. I usually focus on only few body parts - biceps, triceps, abs, legs and back. I can do multiple sit-ups, push-ups or crunches at a time."

The superstar ringed in his 51st birthday at his Panvel farmhouse with his close friends and family.


Making a few