Are you beginning to accumulate
fat
in your thighs and your first priority has become to get rid of it? Did you know that
men and women
have specific areas in the body where
fats
get deposited? In an article by Harvard Health Publications, it is asseverated that while
oestrogen
aims at depositing fat around the thighs, hips and pelvis; testosterone settles fat in the belly. "This is the chief reason why it is difficult for
women
to particularly shift their fat from these specific areas in comparison to any other part of their body," agrees Bhupendra Tokas, a trainer at Fitness First gym, New Delhi. The study by the Harvard Medical School also reveals that if one has big thigh
muscles
it is indeed good for their over-all body
health
but it is generally the fat that increases the thigh mass.If you are seeking quick results to reducing thigh
mass
then it is best to head to the
gym
, where you can bank on your trainer to push you beyond your limits and make it happen. Drastic times call for drastic measures. However, if you are determined and self-driven, then you can do it on your own, at the comfort of your
home
.As per Sana Vidyalankar, founder of Soul-to-Sole Academy, what reducing thigh mass means is basically converting the fat present in our thighs to muscles. We don't want our
legs
to look too skinny. She further says, "In order to do that you have to lift heavy weights and combine it with cardio. Remember when you are lifting heavy weights you not only lose thigh mass but also your over-all body mass so it's important to have a diet rich in
protein
soon after your workout which will help you in building muscles."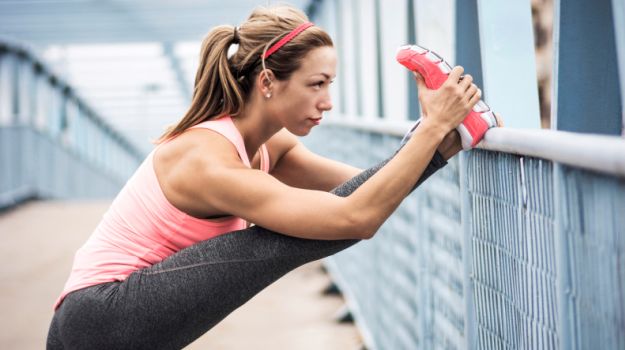 How to Tone the Thighs
If you have easy excess to the gym, such as your office or apartment complex, here are few basic exercises that can help you -
1. StairMaster Stepmill
Spending 20-30 minutes of your
gym
time with StairMaster can help you build lean muscles. "It tones your lower body and specifically targets your calves, glutes, and quads," says Gaurav Sharma, Fitness Manager at SportsFit gym. He also advises to have high glycemic
food
half an hour before your exercise and avoid drinking water before working on your thighs.
Note:
If you are lazy to go to the gym, use the stairs in your
office
or apartment rather than the elevator. We guarantee it will be worth the effort.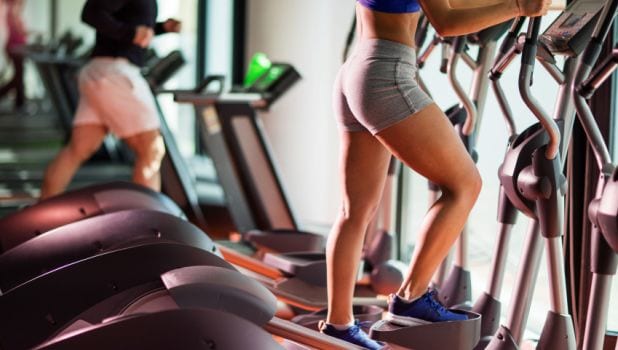 2. Treadmill
It is a key
cardiovascular exercise
, which aids you in burning excess
fat
and adds lean muscle mass. Running engages your lower body throughout the entire session. You can adjust the incline settings in your Treadmill; the greater the incline, the greater strength you put on your hamstrings and glutes to perform the exercise. Thus, affecting your thighs and reducing thigh mass.
Note:
As an alternative, you can run outdoors on a regular basis for about 15 minutes in the beginning and then increase the duration over time.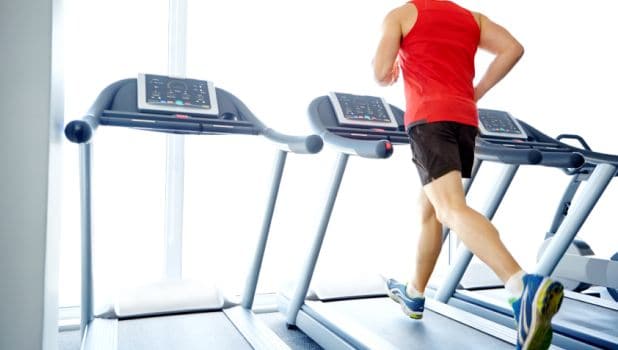 3. Squats
Here's what you need to do: Stand straight with your
feet
apart. Then, begin lowering your body by bending your knees. Try pushing all your body weight onto your feet. Raise your arms in parallel with your knees to balance your body. Be sure your
spine
is erect. Count from zero to eight and then smoothly revert to the initial position. Do this six to eight times every day depending on how much your body can take. Do not exert too much in the initial days.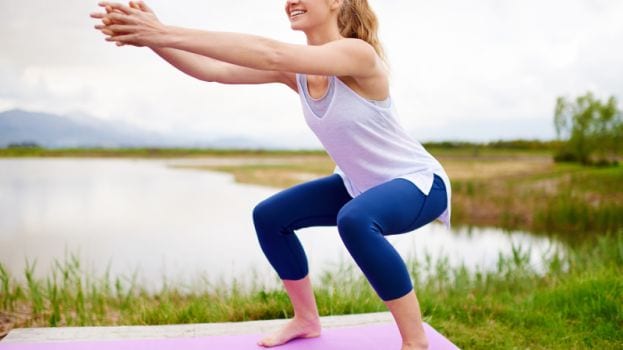 Squats are one of the best ways to
tone
thigh muscles, and the good part is that you can do it anywhere.
4. Leg Lift and Hold
If you don't feel like hitting the
gym
either because you don't have the time or energy, then here is an
exercise
which can serve your purpose. For this you need tolie on your back on the ground and lift your legs to about 45 degrees while keeping the knees and ankles together. Hold it till the count of eight and then slowly relax. You need to keep on increasing the length, as you progress with the exercise. It is recommended to do eight such sets but you can probably begin with six sets on your first day.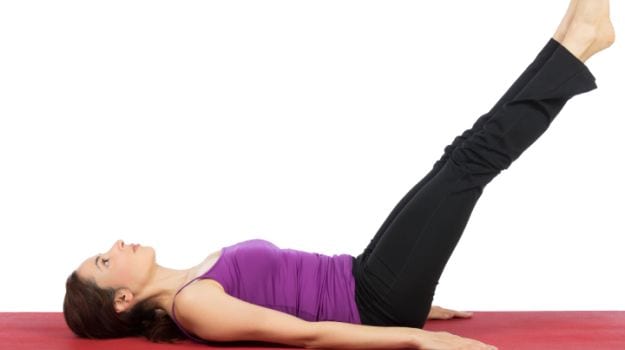 5. Lunges
First, stand straight and then start bending your knees, to keep them soft. Second, step ahead and begin leaning forward to hold all your
weight
upon your front leg (maybe right leg) while your left leg relaxes. Stay in this position till the count of eight and then change the leg. This makes for your one set. You can begin with three sets initially and then gradually increase the number.
6. Knee-Plank
For this you need to get on all your fours or in other words your arms and
knees
resting flat on the ground. Now, extend your left leg backwards with your toes pointing towards the ceiling and stretch your right arm forward parallel to the floor. This will have an effect on your glutes and hamstrings. Repeat this five to six times. Repeat the steps with your left leg. Now, bring your right knee towards your shoulder. Repeat the process five to six times and do the same with your left knee.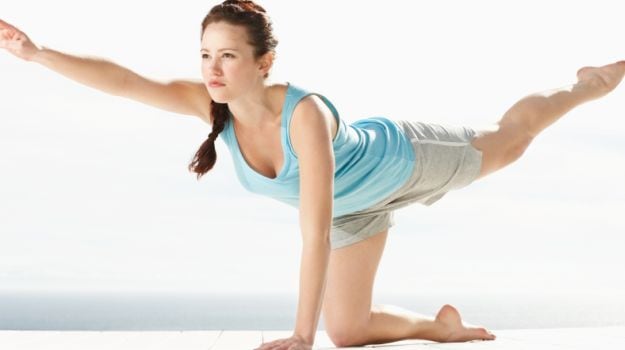 7. Cycling
Bhupendra Tokas says, "It is difficult to focus on specific targets in the body to reduce
fats
. However, one can start by riding a cycle, which will definitely help you tone your thigh muscles but remember it wouldn't spot reduce fat on your thigh."Cycling involves working with your legs so if you make sure to ride regularly, it will advance to stronger and more toned legs, specifically your thighs as well as your hips and rear end. In a study by Harvard School of Public Health, their researchers took a large sample of around 18,000 women for a period of 16 years, and revealed that those women who cycled, even for five minutes a day, gained less weight than the ones who didn't.If your workplace is near your house, then you can cycle to work which will not only benefit you by reducing your thigh mass but will help reduce pollution too.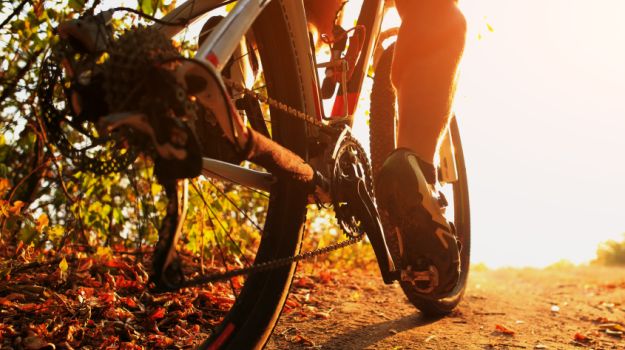 When you are
working
hard to get toned thighs, it is important to keep a check on your eating habits too. As they say, you are what you eat. You should also keep in mind that it will surely take time to get the requisite result, so you need to have patience. What is important is that you don't give up midway of your
fitness
regime, since we all have a propensity to do that. All your efforts will go to the bin. Remember 'Rome was not built in a day'
.
If you stop exercising, you'll be back to square one and you have to start afresh. So stick it out. It will definitely prove worthwhile.Good luck!
Disclaimer:
The opinions expressed within this article are the personal opinions of the author. NDTV is not responsible for the accuracy, completeness, suitability, or validity of any information on this article. All information is provided on an as-is basis. The information, facts or opinions appearing in the article do not reflect the views of NDTV and NDTV does not assume any responsibility or liability for the same.