The case of the Zika virus was first discovered in Uganda. It is a severe disease which is transmitted by the Aedes mosquito, the same type of mosquito that carries the dengue fever, yellow fever, and chikungunya virus. Zika virus disease is a communicable
disease
therefore, a mosquito bites an infected person and then passes the virus to other people it bites. Some studies have also shown the virus can be found in blood, semen, urine, and saliva of infected people, as well as in fluids in the eye. In addition, infected pregnant women can pass the virus on to their fetus. According to a recent study, Zika virus could lead to a greater risk of miscarriage in the early stage of
pregnancy.
The study was published in journal, Nature Communications.Researchers at Johns Hopkins University Bloomberg School of Public Health administered Zika virus directly into the reproductive tract of pregnant mice that have an intact immune system for the research. The researchers found that the Zika virus appears to create disorganization in the cellular layers of the placenta that keeps toxins,
bacteria
and viruses from crossing. This disorganization could be how the virus penetrates the placenta to infect the fetus. Researchers have discovered a mechanism by which Zika may be keeping antiviral proteins in the body from doing their job of protecting cells from the virus. For the research, the scientists developed a new mouse model which they say is uniquely capable of helping them to understand the mechanisms behind Zika transmission to the fetus. (
Why You Should Eat More Protein)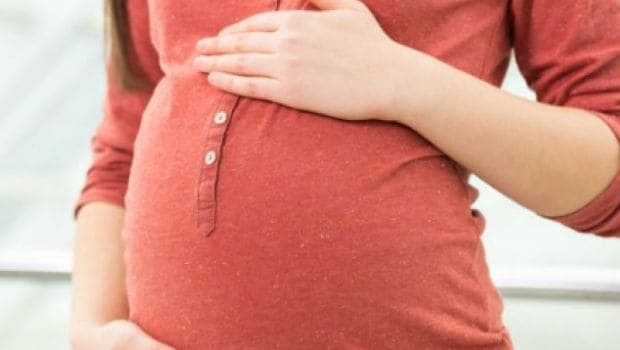 For conducting the research, they injected Zika virus directly into the reproductive tract of the pregnant mice during what would be the equivalent of the first trimester in a human. The researchers used several different strains of the virus, using older strains – one from an outbreak in Nigeria in 1968 and another from Cambodia in 2010 – and contemporary ones from Brazil and Puerto Rico, from the most recent epidemics. The viability of fetuses after Zika infection was reduced, regardless of which strain was used. Viability ranged from 56 percent from infection with the Brazil strain to 71 percent following infection with the Nigeria strain. That means anywhere from 29 to 44 percent of pregnancies were lost following infection. When the researchers infected the mice in the equivalent of the late second trimester instead, however, many fewer miscarriages occurred, suggesting that there is less vulnerability to
Zika
later in pregnancy. The placenta plays a key role in a
healthy
pregnancy. It is typically organized into discrete layers of tissue. Under a microscope, the researchers found that the layers of tissue in the placentas of the mice infected with Zika virus were no longer organized well and might be how the virus could penetrate the fetus. While the virus appeared to cross into the placenta fairly easily during the first trimester, the same was not true in the second trimester. As in humans, the direct effects on the pregnancy were much less pronounced if the infection occurred later in pregnancy.