Hot parathas, layered with ghee and topped with dollops of butter, are a feast! However, this dish can often feel heavy on the tummy, making it tough to digest, especially during the summer season. So, what can you do? Should you give up on your favourite parathas altogether? If you're considering doing so, hold on! We have a solution for you. Yes, you read that right! We've found a paratha option that's perfect for the summer season. It's the classic sattu paratha, a popular dish in regions of Uttar Pradesh, Bihar, and Jharkhand. Made with atta dough, stuffed with spiced sattu filling, and toasted to perfection, sattu parathas are light and easy to digest. They are typically served with baingan chokha or aamras, making for a wholesome breakfast during the scorching summer season.
What Makes Sattu Paratha a Perfect Summer Breakfast?
The hero ingredient in this recipe is sattu, which is basically roasted chana flour packed with several essential nutrients that can help you stay cool and beat the scorching summer heat. Let's take a look at some of the major benefits of consuming sattu during the summer season.


Also Read: 5 Ways To Use High-Protein Desi Superfood Sattu In Your Daily Diet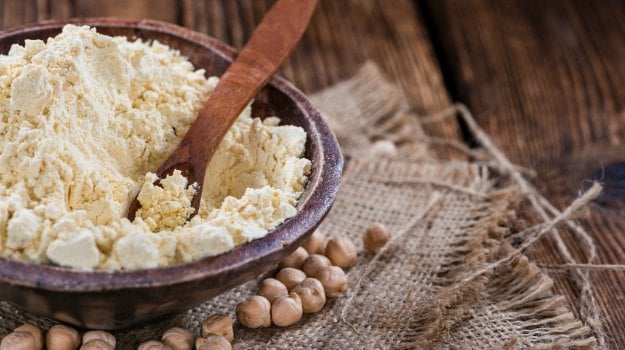 Summer Diet Tips: 5 Health Benefits of Sattu:
1. Keeps you cool:
Sattu is loaded with protein, fibre, and good carbs, along with several essential minerals that help restore energy in the body. Sattu also helps keep your body cool and beat the heat outside.
2. Prevents dehydration:
Sattu is a great coolant and acts as an antidote to heat, which helps keep up the water balance in the body, preventing dehydration. The antioxidants in sattu also help balance the water level and prevent inflammation in the body.
3. Boosts digestion:
Sattu is loaded with protein and fibre, which helps promote digestion, metabolism, and smooth bowel movement, preventing indigestion and alleviating any irritability in the stomach.
4. Promotes weight loss:
Proper digestion and metabolism are the first steps towards healthy weight loss. Thanks to the fibre and protein content, sattu is considered good for overall gut health. Therefore, including this ingredient in your summer diet may help shed extra kilos with ease.
5. Improves hair and skin health:
Sattu flour is loaded with antioxidants that help flush out excess toxins from your body and promote blood flow in the cells. This further nourishes your hair, skin, nails, and overall health.


Also Read: High Protein Diet: How To Make Sattu Cheela For A Power-Packed Breakfast Meal
Summer Special Recipe: How to Make Masala Sattu Paratha:
The sattu paratha recipe follows almost the same cooking method as regular paratha. The only trick is to look into the proportion of the ingredients while preparing the dish. According to Chef Ankit Pahuja from Masala Library, "Atta and sattu in the recipe should be in a 1:2 ratio. This will help you get the desired crispiness in your paratha."


To begin, prepare a dough with atta, ghee, water, and some basic spices. Then prepare a spicy filling using sattu, onion, ginger, garlic, lemon juice, and some basic kitchen spices. Bind all the ingredients with mustard oil for added zing.


Like regular stuffed paratha, roll out the atta dough, add a generous amount of filling, enfold, and roll it flat again. Next, toast it on a tawa with some ghee and serve hot. Click here for a detailed masala sattu paratha recipe.


Try this recipe at home and make your summer meal an indulgent one. And do let us know how you liked the recipe.
About Somdatta SahaExplorer- this is what Somdatta likes to call herself. Be it in terms of food, people or places, all she craves for is to know the unknown. A simple aglio olio pasta or daal-chawal and a good movie can make her day.