At a time when ancient Indian ingredients are being brought to the spotlight and being tagged as superfood for their numerous health benefits, finding restaurant dishes starring them as lead characters (rather than focussing on imported ingredients) is a welcome change. The truth is most of us are already aware of their nutritional values yet we don't always make the effort to include them in our daily diet. But when we see master chefs reintroducing these ingredients in the form of flavour-packed dishes, which seem not so difficult to make, we sit up and take note. That's what I observed at a food pop-up organised by renowned food writer Anoothi Vishal at Masala Library in New Delhi. Chef Saurabh Udinia's
Sattu Paratha
with aachar was an instant hit, sparking conversations about how at ancestral homes it is a store cupboard must-have, and used in the preparation of parathas, curries, laddoos, and even a cooling summer drink.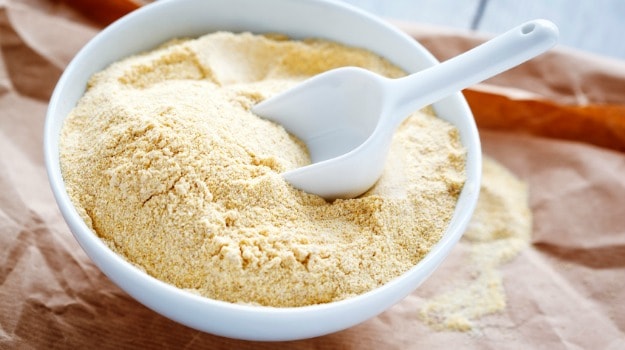 master chefs reintroducing ingredients in the form of flavour-packed dishes
Among the myriad flours used in Indian households, sattu is a common name too, particularly in Bihar, Punjab, Madhya Pradesh, UP and West Bengal. It can be made from Bengal gram (chickpeas), chana dal, barley, wheat or a mixture of grains, and is often referred to as the desi energy drink. In most villages you will find fitness enthusiasts or so called bodybuilders using it as a protein fix, drinking up tall glasses of its beverage. Sattu is a good source of
protein
, and contains other nutrients such as calcium, iron, manganese and magnesium, which help in muscle growth and repair.Chef Ankit Pahuja from Masala Library says, "Sattu is a major Ingredient in the regions of Bihar and Kolkata, and is considered to be rich in protein and fiber. Some traditional preparation include litti from Bihar, Sattu Sherbet - the Indian morning detox, and Kolkata's Sattu ke
Laddu
using jaggery and
ghee
, which is a popular evening snack."
Sattu Paratha, the Breakfast Favourite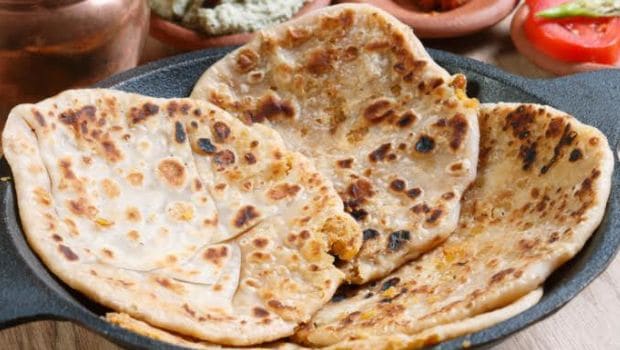 Sattu Paratha is made by filling the dough with a mixture
Leaving the drink and the much-loved Litti Chokha aside, Sattu Paratha is popular too. It features on the breakfast table more commonly during winters when you crave for richer meals, slathered with generous helpings of desi ghee. Having said that, it is an ingredient that is available year around and can easily be made at home whenever the cravings kick in.Just like other stuffed parathas, Sattu Paratha is made by filling the dough with a mixture made of sattu, chopped onions, green chillies and coriander leaves, along with a handful of spices that can range from turmeric powder, ginger,
garlic
, kalonji (onion seeds), panch phoran and others. Some even like to combine sattu and wheat flour together along with a handful of spices to make the dough, which is then directly used to make crispy parathas (no stuffing required). For a sweet note, you can combine the sattu with ground jaggery and make a sinful paratha to munch on under the winter sun.Sattu Paratha can be enjoyed as it is because it contains a variety of spices that lend to its flavour. At homes, it is often served with curd and a mango pickle on the side to make it a filling meal. It can also be teamed with dals, curries and stir-fries. While sattu is readily available in the market these days, you can also make it at home. All you need is
chickpeas
, which you have to roast for a while before grinding into a fine powder. It's as simple as that. You can also add in other grains like barley, wheat or jowar as per your like.
How to Make Sattu Paratha
stuffing should be appropriate while mixing
Smriti Shahi, a homemaker from Bihar who now resides in Delhi, says, "Sattu Paratha is a favourite among my children. It is easy to make, just like other Dal Parathas, and you can use a handful of spices to spruce up the flavour as per your taste. I like to add a little mustard oil to the sattu mixture before stuffing it in the dough. It adds a nice pungency while kalonji gives it a distinct flavour."My Bihari cook Phoolkumari (who we lovingly call Phool) makes Sattu Parathas by using more of sattu and less of wheat flour while making the dough. She then makes a stuffing using spices,
onions
, chillies and ginger-garlic, and rolls out a thin paratha. While roasting it on the tawa with ghee, it develops a crisp texture, making it a delight to munch on along with pickles or Baingan Bharta."A trick to remember while making Sattu Parantha is that the stuffing should be appropriate while mixing all the major ingredients. The ratio of whole wheat flour to grinded sattu should be 1:3, which will help acquire a thin layer of crispiness while being cooked on a cast iron tawa. The application of clarified butter(ghee) should be suitable enough to get even colour on the parantha," shares Chef Pahuja.If you want to try making Sattu Parathas at home, here's a delicious recipe with step-by-step demonstration.
Click here
.