In a previous article, we took you through some of the most popular, local eateries in the northern and eastern part of the country that have survived close to over seventy years by serving their customers delightful food. They still continue to bring tradition and local culture to the plate, wrapped in flavours and aroma. This Independence Day join us on yet another exciting, gastronomic ride where we shall unravel some of the most famous eating points from western and southern India. Just in case you think we missed out on any that is worth mentioning in the list, share with us the details in the comment box below.

A Walk Down Memory Lane: Country's Famous Pre-Independence Eateries (Part I)
MUMBAI
Joshi Budhakaka Mahim Halwawala: The current owner, Mr. Joshi belongs to the seventh generation of the family that is known to have started this little sweet shop close to 225 years back. Giridhar Mavji, the owner, used to sell a special halwa on the streets of Mahim which gradually became so popular that people all across the country still visit the place just to take a bite of the Mahim Halwa. It is made of wheat extract, sugar and ghee. But unlike the traditional halwa, this preparation involves rolling out the cooked mixture in the form of sheets and then cutting them in delicate squares after it cools down.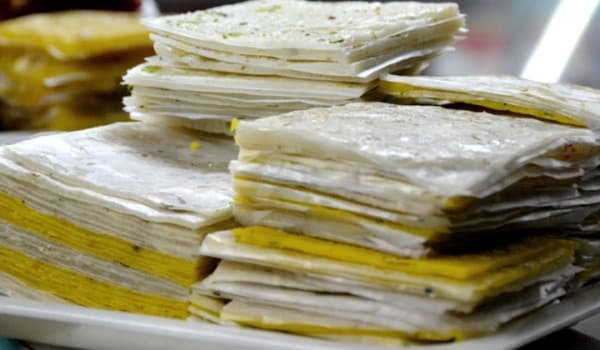 Image Credit: Chowder Singh

Address: Off Cadell road, Mahim, Mumbai. Near Mahim Masjid.
(Daawat-e-Dilli:Jama Masjid Iftar Trail)Pancham Puriwala: Legendary for its piping hot, crispy, golden puris, Pancham Puriwala has been in operation over 150 years. The owner, Pancham is believed to have trotted his way to Bombay from Agra to try his luck at selling his scrummy, savoury treats. His food became so popular with the locals that it has survived over seven generations and growing only stronger with the passing years. From plain puris, masala puris, khichdi, kadhi to crispy bhindi curry, potato curries and truckloads of other delicacies; this tiny, two storeyed eating place is packed with patrons as well food lovers across the nation.
Address: 8-10, Perin Nariman Street, Fort, Mumbai
Leopold Café: Popularly known as Leo's, this iconic café evokes old world charm of Bombay. The place is abuzz with patrons who have been dining here for years or tourists who have heard so much about the place that almost always, it makes it to the must-visit list of restaurants while in Mumbai. In existence since 1871, Leopold Café is the pride of maximum city. From beer, noodles, fries to burgers and decadent desserts, the café serves you with scrumptious meals.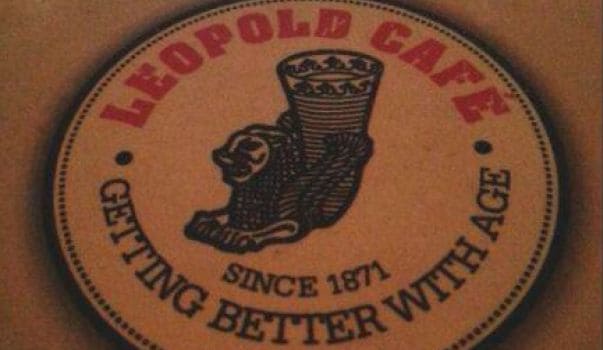 Image via Zomato
Address: Colaba Causeway, Behind The Taj Palace, South Mumbai
(The Parsi Trail: Top 7 Parsi Restaurants In Mumbai)
Café Madras: Found in the year 1940, Café Madras has been serving Mumbai some of the finest South Indian preparations since over seventy years now. People vouch for its filter coffee, Mysore Pak, Ragi Dosa and many other delicacies. Over the years, the restaurant hasn't changed much in terms of its ambience and it offers the dishes at very affordable rates. The menu doesn't only include the conventional South Indian preparations, but also traditional dishes like Pongal Avial, Pulioderai, Panpoli and the like.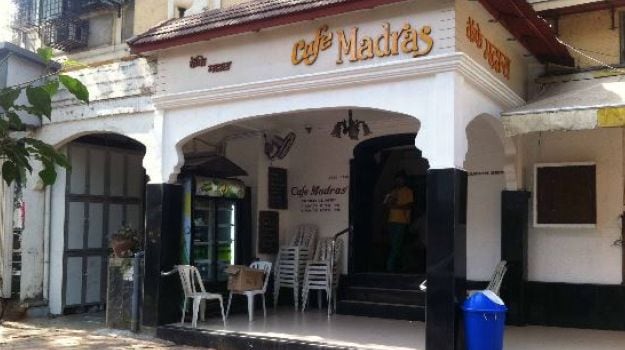 Image via Zomato
Address: 38 B, Circle House, King's Circle, Matunga East, Mumbai
(A Weekend in Mumbai: 10 Eateries Worth Visiting)
Britannia & Co.: The place was founded by its Zoroastrian owners who settled in India from Iran in the early 1920s. This is by far one of the oldest and best loved restaurants in Mumbai. Mumbaikars know where to head when in need for some seriously traditional, spellbinding Parsi fare. The place still retains its age-old charm and heritage with owners who would still be around, talking to customers, adding that personal touch to your splendid meal. Your must-try's must include their Mutton and Chicken Berry Pulav.
P.S -The place very much in operation, not shutting down, not going anywhere from pleasing and serving its customers.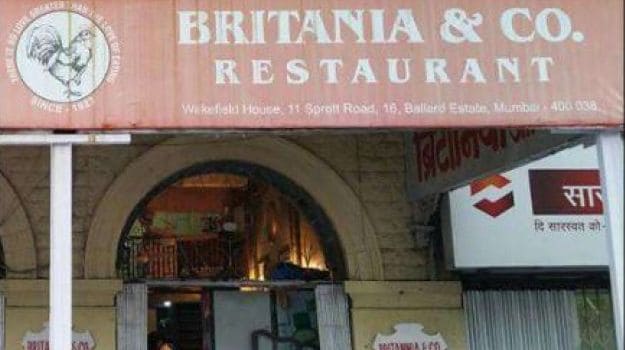 Image Via Zomato

Address: Wakefield House, 11 Sprott Road, 16 Ballard Estate, Fort, Mumbai
BANGALORE
Mavalli Tiffin Room (MTR): Founded by the Yajnanarayana Maiya brothers back in 1924, MTR is believed to be a place where Rava Idlis actually originated. Known for its mouthwatering idlis and dosas of course, the popularity of this cafeteria outnumbers many other eating places in the city. One should look at the number of people who throng at the restaurant over the weekends. There are people waiting in queues to get themselves a table at this legendary eatery.
Address: 4, Lalbagh Road, Mavalli, Near Basavanagudi, Bangalore
Sree Sagar (Central Tiffin Room): In a city like Bangalore, one thing that you are bound to notice is its love for Tiffin Rooms - small, cozy eating places that offer quick South Indian bites. CTR is famous for its breakfast options such as feather light idlis, vadas, and dosas - the Benne Masala Dosa is a must-try. In operation since 1940s, it is also known for the filter coffee and its unparalleled service and quality of food.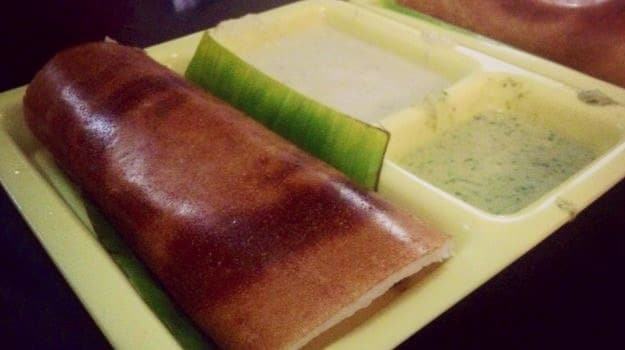 Address: 7th cross, 3rd main, Margosa Road, Malleswaram
(The Other Hyderabadi Biryani With a 300-Year-Old Past)
PUNE
Dorabjee and Sons Restaurant: For the love of authentic Parsi food, head to this charming, old restaurant in Pune. It hasn't changed a bit ever since it first came into existence back in 1878. The traditional specialties are all an outcome of time-tested recipes handed down through generations. The outer look of it is not that appealing, but as they say, "don't judge the book by its cover", this little Parsi restaurant has a hurricane simmering in its rustic pots waiting to be served to you. Goes without saying, you must not skip giving their Salli Boti, Dhansak, Patra Nu Fish and biryanis a try.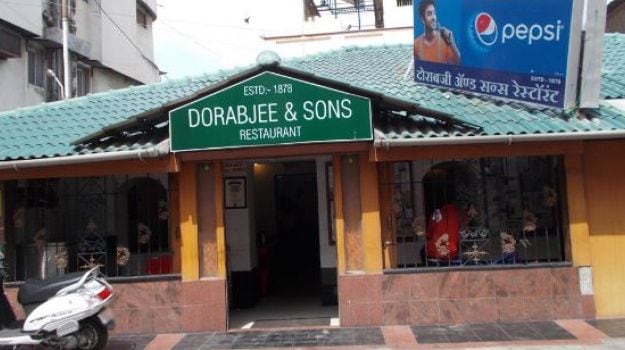 Image via Zomato
Address: 845, Dastur Meher Road, Sarbatwalla Chowk, Camp Area, Pune
(Blog: The 160 Year Old Square Naan Of Hyderabad)
Appa's Canteen: Talking of simple, humble eating spaces, another on the list is Appa chi canteen next to Deccan Gymkhana. With its almost tatty, crumbling exteriors, this small tea-point-looking eating joint is always packed with food lovers from across the nation. Founded by Ramchandra Bhatt - lovingly called as Appa (father) by many locals - in the year 1942, the canteen is emblematic of the fact that good and hygienic food entices mammoth demand no matter what. If you plan to visit the place anytime soon, make sure you order their special Cucumber Sabudana Khichdi and Uppit.
Address: Next to the Billiards Department, Deccan Gymkhana, Pune 411004
(One of Mumbai's Oldest Street Food: Bhujing)
UDUPI
Mitra Samaj: Situated quite close to the legendary Krishna Temple, this authentic Udupi restaurant is well renowned for its dosas, coffee and Goli Baje, also known as Mangalore Bajji. The place is believed to be close to 100 years old with a recently extended menu. Some of the locals are of the opinion that this little eatery were the first to introduce the world famous Masala Dosa. For those visiting for the very first time, your list of must-try items should include Mangalorean Bun, Masala Dosa, Karnataka-style Khasta Kachori and badaam milk.
Address: Car Street, close to the Krishna Temple, Udupi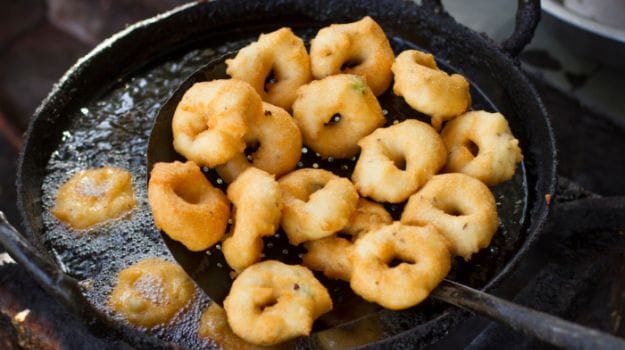 (This Indian Sweet is Being Made for Over 225 Years!)
CHENNAI
Rayar's Mess: The owner Srinivasa Rao (called as Rayar by the locals) set up the restaurant on Kutchery Road, off Mylapore in the 1940s. Ever since, the café has been weaving tales of gastronomic brilliance serving traditional South Indian delicacies to its loyal customers as well as to many food lovers trotting from across the nation. The mess is operational only for breakfast from 7am to 10 am and for evening meals starting from 3 pm to 6 pm. Despite this, the unbeatable hygiene, food quality and exceptional food get many people making that extra effort to eat a meal at the Rayar's.
Address: 31, Arundale Street, Mylapore, chennai