If Chicken Tikka Quesadillas topped with a dollop of Swiss Gruyere can taste like what Ive tasted and presented like art on canvas, how can fusion not be in fashion? This culinary blending of cultures is more popular than ever, offering a truly gastronomical experience for connoisseurs. 'Go local to go global' is the mantra of this cutting edge cuisine, cherished among food lovers all over the world. And restaurants have been integrating various traditions by using a balance of different cooking styles and recreating erstwhile dishes into something entirely new.Want the best of both worlds? Lucky for you, we've rounded up the top 6 restaurants in India that serve Indian food with a twist, one more unique than the other.
1. FARZI CAFE, GURGAON
Innovation has a new destination, and it's called
Farzi Cafe
! Picture this: French-inspired illustrations, all-wooded interiors, molecular gastronomy on your plate and mind blowing presentation. Yes, Farzi Cafe takes their diners on a gourmet journey with unparalleled service, leaving them
farzified
(and stuffed). When it comes to food, you'll love their attention to detail, right from the Mishti Doi Amuse Bouche with reverse spherification to the melt-in-your-mouth Candy Floss
Paan
. Chef Saurabh Udinia says, "Being trained in different cuisines, and experimenting with ingredients from all over the world, I was motivated to use them with an Indianised twist. In order to diversify Indian food, we use science in our kitchen to enhance a few elements and create funkier dishes. I was always intrigued with molecular gastronomy as it elevates the dish in an unimaginable way, transforming the dining experience." Make sure you try their Duck Samosa and Goat Cheese Stuffed Tangdi Kebab
(you'll thank us later)
. They have one of the longest bars in town, so hop on a stool and let the skilled mixologists stir up exciting cocktails, each with a unique twist of its own.
Cost for two:
Rs. 2000 (approximately)
Perfect for
: After-work drinks
2. THE BOMBAY CANTEEN, MUMBAI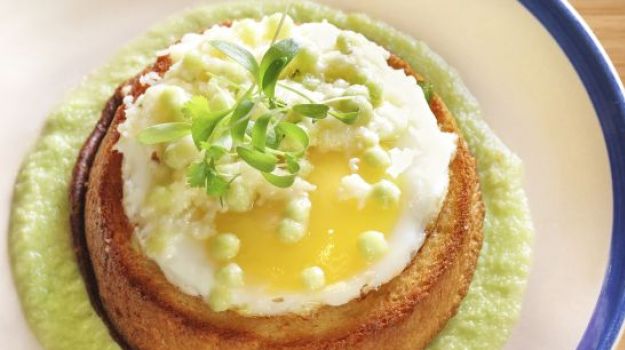 Celebrated Chef Floyd Cardoz's cooking is an endeavor to laud the best of Mumbai, and make it appealing to the modern day diner. The interiors are modelled to resemble a typical old Bombay-style bungalow with an indulgence of patina mirrors, evoking nostalgia. Olde-worlde Hindi music soundtrack rifting through the air contrasts with the staid functional canteen vibes. Executive Chef Thomas Zacharias remarks, "We felt that a large part of Indian cuisine has not been explored and decided to go back to our roots. Our menu is like a modern makeover of desi food. Typically restaurants here dont change their menus, but we love to innovate constantly. We experiment with a bounty of ingredients that are usually not used, like turai and ash gourd, taking inspiration from cultural cues and traditional dishes". The Bombay Canteen has a concise version of the menu available for lunch and an extensive for dinner. Your raison d'etre for visiting this cafe and bar? Their Seafood Bhel, Tandoori Pork Spare Ribs (topped with a spicy jaggery glaze and served with green beans) and a modern take on Eggs Benedict that they call Kejriwal Toast.
Cost for two:
Rs. 2000 (approximately)
Perfect for:
Dinner with friends
3. INDIAN ACCENT, NEW DELHI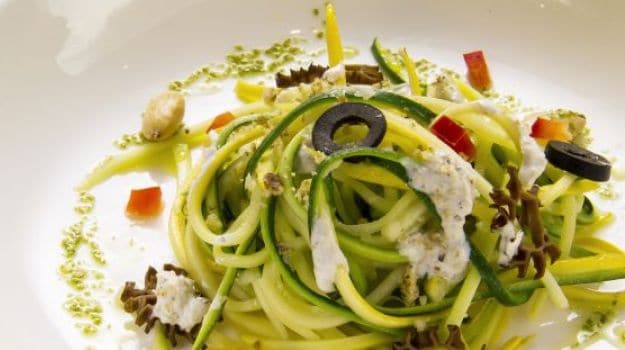 With its hedonistic opulence and progressive Indian fare, Indian Accent is an ultra-contemporary restaurant that showcases the epitome of creative cooking in the country. Secluded from the citys hustle bustle, get ready to go on a unique culinary voyage with Chef Manish Mehrotra at the boutique Manor Hotel. "With the country's diverse culture, every few kilometres the food changes, the palate changes, and still all we are famous for is Chicken Tikka Masala! I wanted to put thought into Indian cuisine, create refined dishes using exotic ingredients from all over the world. My driving force all this while has been to tell the world - we are not just naan!", he opined. Every dish on the menu elevates Indian cuisine, right from their unassuming Pea Soup to Chilli Hoisin Duck Kulcha. Chef Mehrotra reinvented Delhi's fine-dining scene, hoping to put Indian Accent on the global culinary map, and he did just that.
Cost for two:
Rs. 4000 (approximately)
Perfect for:
A very special occasion
4. PINK POPPADOM, BENGALURU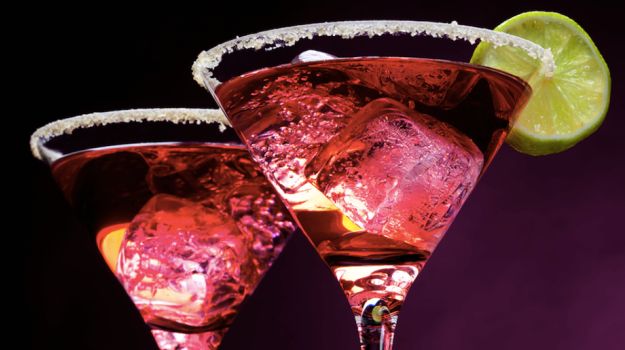 Tired of mainstream Indian cuisine? The nouvelle menu at this upmarket restaurant pushes the envelope with adventurous gourmet food thats sure to satisfy your progressive palate. Think out-of-the-box cooking techniques, exotic ingredients and wide array of tempting creations - Yes, Pink Poppadom is that brilliant. Perhaps one of the first restaurants in the country to dare stepping along the path of innovation, it has come a long way. Demonstrating flavours rooted in centuries of tradition, the chef brings Indian taste to International cuisine. Fresh modern vibes, all things pink, an open kitchen, a lavish layout; and if that wasn't enough, they have a well-stocked bar including a temperature-controlled wine cellar. You should look out for their pre-set menu. Its a magnum opus for foodies, that recreates familiar flavors with cross-over Indian cuisine. We recommend their exceptional Blue Cheese Naan, Mulligatawny Soup, Lobster Moilee, and Flambed Rasmalai Baked Alaska.
Cost for two:
Rs. 2300 (approximately)
Perfect for:
Romantic dinner
5. CAFE LOTA, NEW DELHI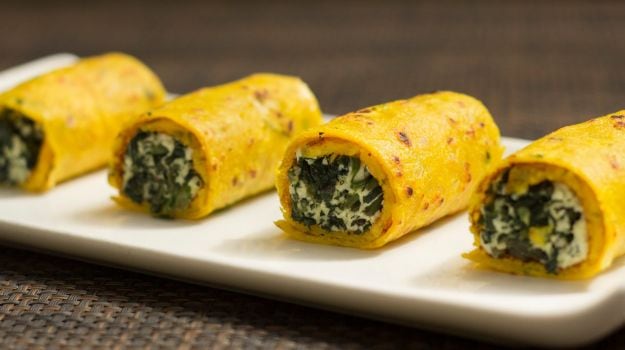 Nestled in the National Crafts Museum in the heart of the capital city, is this quaint cafe with al fresco seating. The food is fundamentally ingredient-driven and contemporary in creation. With his passion for perfection and enthusiasm for experimentation in the kitchen, we just had to get restaurateur Rahul Duas take on desi food with a twist. "The idea behind Cafe Lota is to celebrate Indian cuisine, food from all over the country. Whatevers in season is in our restaurant. The menu is ever-changing, and I think thats what keeps me going. We keep finding different ways to execute recipes, and interpret a simple ingredient differently. Its a constant challenge to innovate, to keep the culinary experience exciting for our customers. More and more people are moving out of their comfort zone, so its a great period of time to be in the food space." Each item on the curated menu is begging to be tried out. We highly recommend their creamy Masala Chaas, scrumptious Sabudana Popcorn, Konkan Fish Curry, Dal Ka Chilla stuffed with cottage cheese and tempered spinach. If you just want to drop in for a snack, the Palak Patte Ki Chaat is a must-have.
Cost for two:
Rs. 1500 (approximately)
Perfect for:
Afternoon brunch or just anytime you want to enjoy the weather
6. MASALA LIBRARY, BOMBAY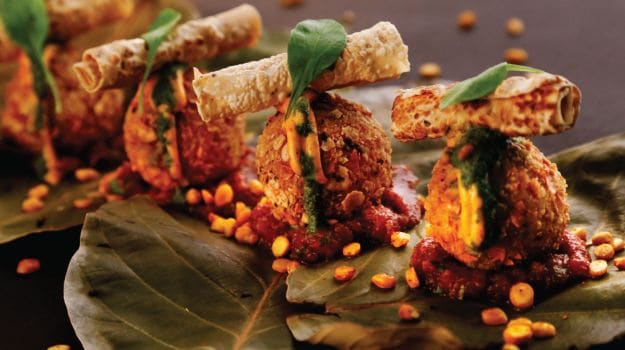 Truly a revelation in the world of cuisine, and all about innovation, this high-end restaurant is famous for smoking things up and creating an illusion with their adventurous cooking styles. Every dish that comes out of the kitchen is a treat for all your senses. The chef recommends, "You have to try our 9-course Degustation Menu, starting off with a shot of Thandai and Bun Maska, going into daring appetizers like the Fried Dumpling Stuffed with Dal Chawal. Our dishes are inspired from the streets of India". Plated with molecular magic, the dishes at Masala Library explode in your mouth with a promise of things to come, telling stories with scientific flamboyance. Worth the 2 week wait? Definitely, this restaurant hits all the right notes. Based on modern gastronomy, expect the unexpected at Jiggs Kalras fine-dining restaurant with its pronounced Indian flair and progressive spread. Be warned: Their Wild Mushroom Chai and Jalebi Caviar will take your culinary adventure from gluttonous to glorious.
Cost for two
: Rs. 5000 (approximately)
Perfect for
: Meeting your partner's parents (they're sure to go home impressed)