Oktoberfest 2015: Time for
beer
, beer, and more beer, right? Yes, you know the German brewfest is officially on when the music goes Bavarian, the beer flows freely and you take in the October air. While you wash down your sauerkraut and bratwurst with a
pint
, we'll brief you on the global
festival
.
Oktoberfest
originated in Munich,
Germany
, and has now become a tradition. The festival goes on for 16 days culminating on the first Sunday of October. It is now celebrated all over the world with beer as the center of attraction, of course. The festivities actually begin in September, and carry on till the end of October. With India being home to so many
microbreweries
and
resto-bars
, they've all got the liquid gold on their mind and their menus. So don't worry if you can't make it to Munich, because these breweries and bars across India are bringing the festivities straight from the Schottenhamel tent right to your city.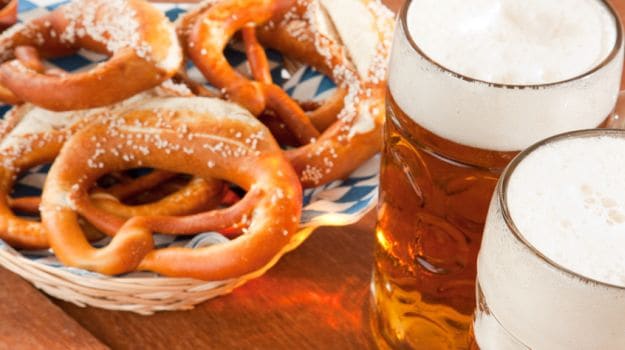 It's going to be one hell of a month with great offers on buckets of authentic German beers and specially crafted Oktoberfest menus. Go on! Get the best deals ever in Delhi, Gurgaon, Mumbai, Bangalore and Chennai:
1. Underdoggs
This Oktoberfest 2015, it's pouring beer at Underdoggs, Delhi and Gurgaon. Beer pints are only for Rs. 89 and unlimited beer @ Rs. 499. Still not convinced? Don't worry, they also have an amazing deal on their popular Chicken Wings: 50% off and served with lip-smacking sauces such as Spicy Harissa, Butter Chicken and Desi Masala.When: 24th September to 31st October 2015
Where: Ambience Mall, Vasant Kunj and DLF Golf Course Road, New Delhi
Timings: 5PM to 12AM
2. The Beer Café
With the largest collection of authentic German brews, scrumptious pork dishes plus sausage platters ready to be devoured, you just have to head to The Beer Cafe to have the best time ever.When: 19th September to 31st October 2015
Where: Connaught Place, SDA, Nehru Place, Hauz Khas Village, Saket, GK2, Kirti Nagar, DLF Promenade, Ambience Mall and Cyber Hub, Gurgaon
Timings: 11AM to 1AM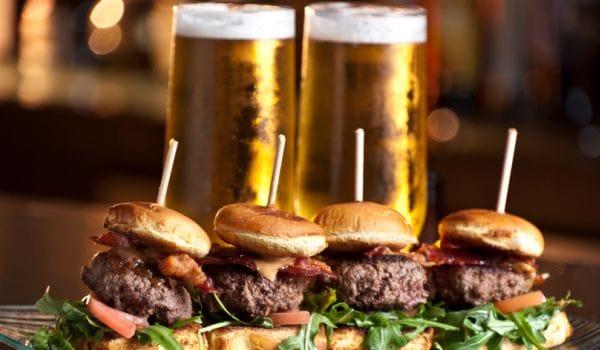 3. 7 Degrees Brauhaus
How can you not visit this popular microbrewery and indulge in all things Bavarian? Tip: Order a portion of their sinful Sausages A'la Chef (Rs. 449) with a glass of beer (Rs. 355) and thank us later.When: 19th September to 4th October 2015
Where: DLF Golf Course Road, Gurgaon
Timings: 12PM to 12AM
4. Zu Tisch
Owner Eshaan Gupta remarks, "We have daily events lined up from 25th September to 12th October and are so excited for the Oktoberfest this year." They even have a 'Make Your Own
Sausage
Platters' featuring German Bratwurst spruced up with braised red and white
cabbage
,
onions
and sweet
mustard
.When: 25th September to 12th October 2015
Where: M-Block Market, GK1, New Delhi
Timings: 12PM to 1AM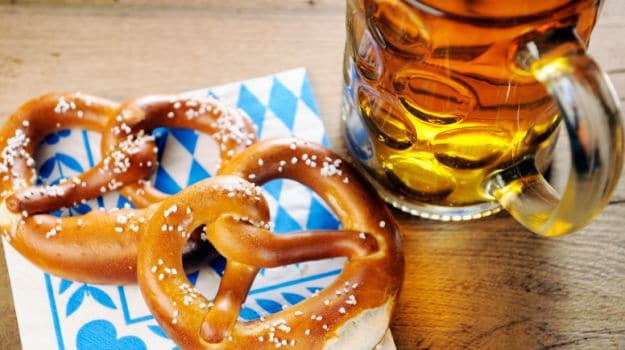 5. Soi7
Enjoy specially brewed Belgium Porter Beer with some crazy music and tons of yummy food. Soi7 will also be throwing a Beer Chugging Contest every weekend!When: 25th September to 15th October 2015
Where: Cyber Hub, Gurgaon
Timings: 12PM to 1AM
6. The White Owl
This microbrewery is calling it Owltoberfest, and they have many exciting offers for the beer fans. Look out for their 5 + 5 for just Rs. 1,995 offer, where you can pick five items from the chef's special menu paired with five pints of homebrews. Choose from ‪‎Bratwurst,
Hotdog
, ‪Beer Braised
Lamb Stew
,‪ ‎Roasted
Potato
And Poached Egg, ‪Sweet Potato Hash, ‪‎Baked Turnip Cake, to name a few.When: 28th September to 18th October 2015
Where: One Indiabulls Center, Lower Parel, Mumbai
Timings: 12PM to 1:30AM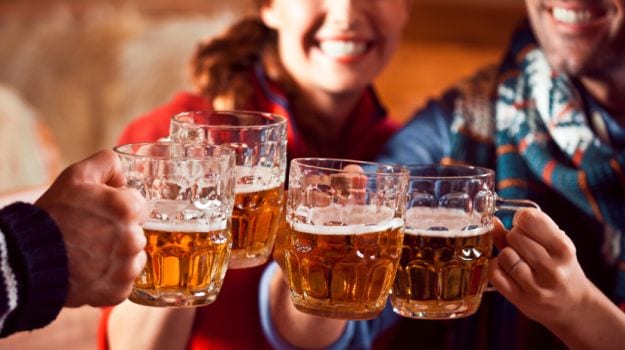 7. blueFROG
Ring in the celebrations at one of Mumbai's most popular bars. With a special German menu and brews to go with it, October has never been more merrier. They are offering one plus one on all domestic beers and buy 2 and get 3rd pint free on all imported beers. Food lovers look out for Frankfurter Hot Dogs, Currywurst, beer roasted
pork ribs
, and homemade beer sorbet.When: 28th September to 4th October 2015
Where: Mathuradas Mills Compound, Lower Parel, Mumbai
Timings: 12PM to 12:30AM
8. Monkey Bar
Monkey Bar presents a one of its kind Mocktoberfest with a promise of beery good times ahead offering a mind blowing selection of burgers, and an exhaustive collection of beers from around the world! Chef Varun Pereira has put together a new menu including the perfect combination of fillings, delicious toppings and all things burger.When: 16th to 30th October 2015
Where: Bandra, Mumbai
9. Grand Hyatt
Celebrate the spirit of the German festival with international beer brands and authentic Bavarian cuisine at Grand Hyatt, Mumbai. They will be serving the best of brews with German grandeur. We can't wait!When: 19th September to 4th October 2015
Where: Santacruz East, Mumbai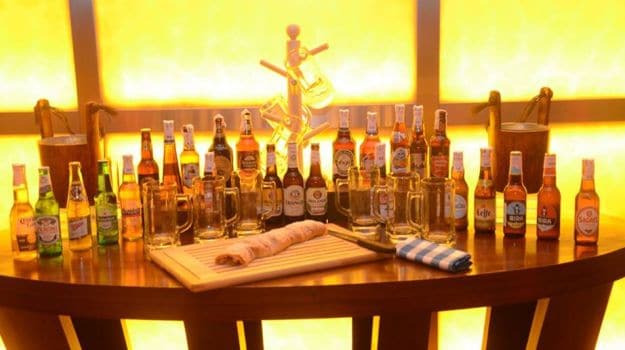 10. The Lost Caravan
"We have crafted a special German menu including freshly brewed, roasted schnitzel, German potato, bratwurst sausage, roasted pork, Bavarian
doughnuts
and more. We also have a spot mug quiz planned", says the manager.When: 21st September to 4th October 2015
Where: Church Street, Bangalore
Timings: 12PM to 11PM
11. The Biere Club
With lots of 'beire' flowing and scrumptious food on offer, The Biere Club is super excited to serve you this Oktoberfest in state of the art ambience. It's time to celebrate special brews crafted by German Brewmaster Paul HubmannWhen: 19th September to 4th October 2015
Where: Vittal Mallya Road, Bangalore
Timings: 11AM to 11PM
Price: Rs. 1500 (exclusives of taxes)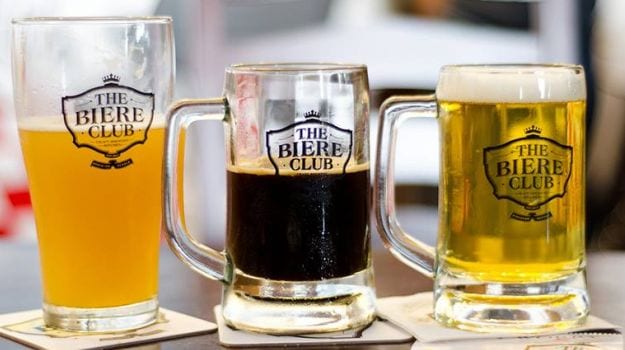 12. Hard Rock Cafe
Fizz up during Oktoberfest 2015 with a special mix of beer and good ol' rock and roll. Hard Rock Cafe is also whipping up some exciting
cocktails
on offer such as their
Pomegranate
Vodka Shandy.When: 28th September to 8th November 2015
Where: MG Road, Bangalore
Timings: 12PM to 11PM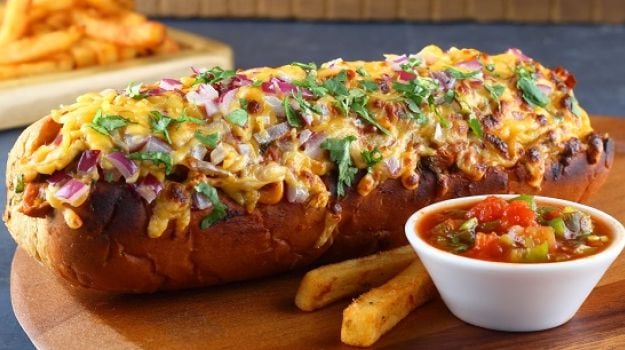 13. Hyatt Regency
Watch out for lively German folk music and tantalising aromas as you step foot in the Hyatt Regency hotel during Oktoberfest 2015. Indulge in unlimited Bavarian delicacies (umm, yum!) and an array of German beers on the tap.When: 19th September to 1st October 2015
Where: Anna Salai, Teynampet, Chennai