Delhi Club House by Chef Marut SikkaA generation ago, one was content with visiting a regular restaurant serving large bowls of Dal Makhaniand Butter Chicken. Over the years, as people started travelling more and experiencing International dining cultures, India's dining scene also gradually transformed. Which then ushered in the era of fine dining. Restaurants that focused more on the 'ambience' and the look-and-feel than the food itself. Food on your plate started shrinking and the prices started sky-rocketing. In pursuit of Michelin Star level plating, a typical dish would have two tiny morsels of food with a lot of drama around the garnish, edible flowers, micro-herbs, edible paints and what not.
However, India is slowly maturing and restaurateurs are also realising that it is a unique market. What works in other countries may not necessarily work here. Sure, we like fancy stuff, but we are very passionate about our food and want bang for the buck too. Slowly (but surely), a reverse trend may be emerging, wherein new age resto-bars are going back to basics and serving comfort food to diners, albeit with a signature twist.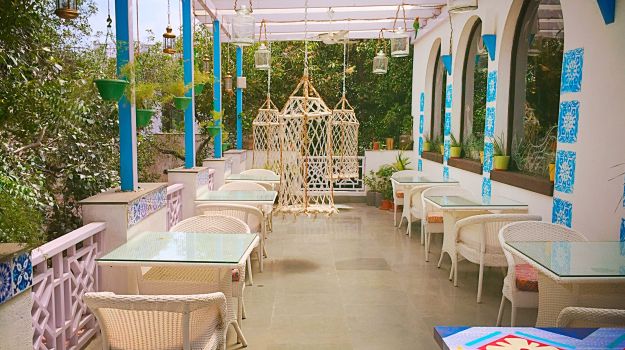 Lavaash by Chef SabyIn no ways does this suggest that it is an easy task for restaurateurs. To give the diner a familiar dish and yet be able to recreate it with a unique variation, is a skill that requires great level of training and intuition. Here are some of the places that have managed to do so with aplomb in recent months:
Ek Bar:
Delhi's latest resto-bar with an Indian twist is just what the city needed. It celebrates the country in all its glory, with each dish offering flavours that we have grown up with. The cocktails also have Indian hues, wowing your palate with surprise elements. Take for example the whiskey based punch (the origins of punch apparently can be traced back to India and is a hybrid of the word paanch) blended with Kashmiri kahwa and infused with whole spices.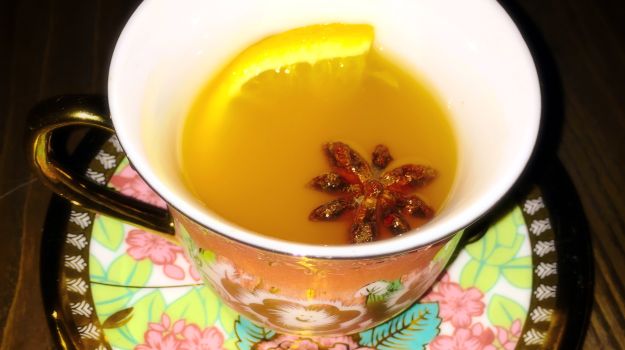 The one thing that stands out in the food menu, surprisingly, is their version of Sloppy Joe. A burger with sausages, egg, cheese and a whole lot of other ingredients. It is served with a homemade ketchup, a spicy chutney and hand-cut wedges. As messy as they come, there's nothing sophisticated about this one. But the flavours shine, and each mouthful tells a tale of contentment.
Delhi Club House:
When restaurants were trying to recreate things and bring in the 'new', Marut Sikka's Delhi Club House took a step back and decided to celebrate the familiar. The menu includes classics from clubs across the country and there is nothing pretentious about the food here. The flavours are clean, the portions hearty and the food delicious. The Paani Poori platter for example, is not fancy, just hygienic good ol' gol gappas. However, they are air fried, instead of deep fried, keeping in mind the health-conscious consumer. Or you could try the Amritsari Kulchawith Chana or the Crispy Spinach and Yoghurt Chaat.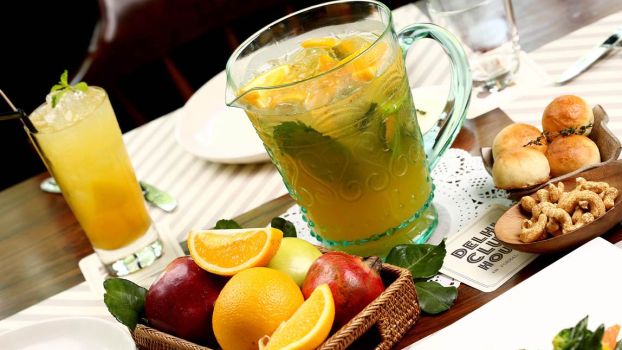 Bombay Canteen:
It is not just Delhi which is at the helm of this revolution. Where food revolution in the country is concerned, Bombay Canteen is never far behind. There's a certain down-to-earth element in the food here, from the ingredients used (local and not imported) to the way ingredients are paired. However, this delicate balance is achieved by the extremely skilled chefs in the kitchen under the guidance of Chef Thomas Zacharias. When it rains outside, Bombay Canteen serves street style pakodas. Their latest creation is a hearty portion of upma(you heard that right) topped with roasted mushroom, crispy bhindi and red chilli and gingertadka.
Fatty Bao:
Fatty Bao has its roots in Bangalore but has recently been launched in Mumbai and Delhi too. Arguably the best thing on their menu is the Char Siu Bao, an open bao stuffed to the brim with juicy barbequed pork and sweetish green apple kimchi. This is not a fork-and-knife dish. You've got to roll up your sleeves, pick it up with your fingers and dive right in, juices and all.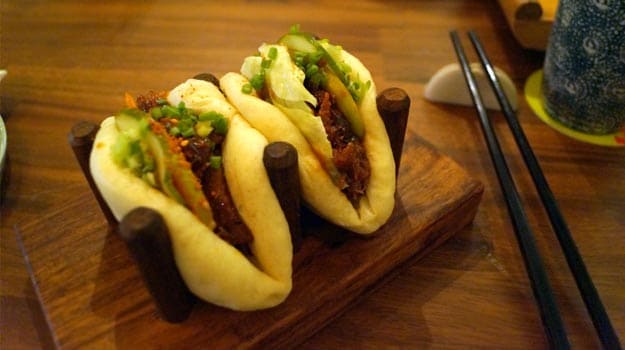 Char Siu BaoSocial:
Blink and there's another new social outlet being launched across the country. With their presence in Bangalore, Delhi and Mumbai, Social has gained the distinction of being your quintessential after-work drink place. The food is interesting and eclectic, nowhere remotely fancy-shamancy. If you want to know what we mean, order the Salchipapas, a Latin American street food favourite. French fries topped with Thousand Island dressing, honeymustardchicken sausages and a gooey fried egg, sunny side up, this is greasy food that is sure you leave you licking your fingers!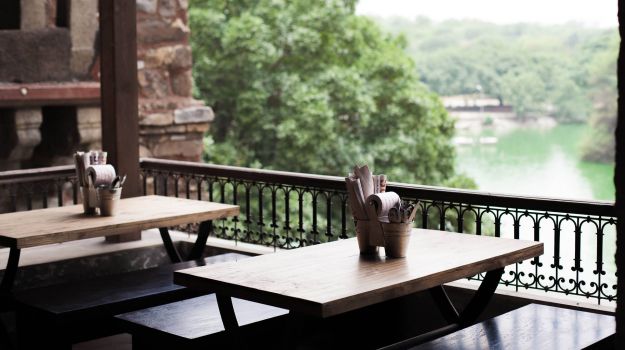 Image via Facebook page: Hauz Khas Social
(10 New Restaurants Launching in Mumbai to Look Forward To)Lavaash:
Chef Saby's new venture at Mehrauli, Delhi brings to the table lesser known Armenian food (with Bengali influences). The dish that personifies the restaurant, and the trend we're talking about, is a humble one called My Egg Devil. The chef's take on the common devilled eggs, this one is coated with chicken and crumb fried. When your knife slices the egg, the soft-boiled yolk flows out, offering you a delight that is gooey and absolutely delectable.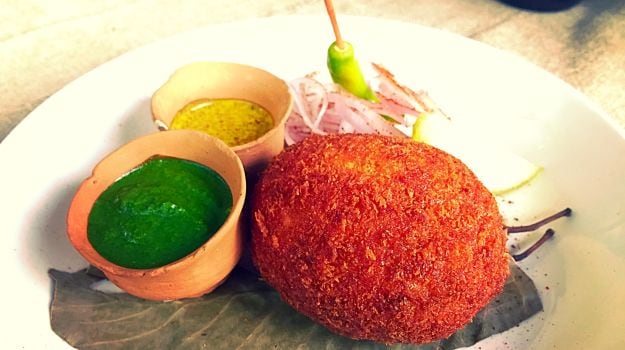 My Egg DevilIt is an exciting era for restaurants and diners alike. With so much innovation at play, the diner can only gain as he is presented with so many more options that the tried and tested. Thankfully, no more do you have to mind your Ps and Qs when you visit these informal resto-bars. They are hip, uppity and yet do not have a stiff upper lip. It is the food that shines here, not the drama, not the glamour around it, but the central dish itself.