Delhi isn't a place where you can walk down the streets without indulging in delicious food. The aroma and taste of Delhi's street food have now attracted Sara Ali Khan too. The actress, who is busy at the film promotions of Atrangi Re, is diving into some scrumptious dishes while in Delhi. Her Instagram Stories showed us a mouth-watering plate of a dessert. The dish, which looked like Daulat Ki Chaat, was served in a bowl. Sprinkled on top are heaps of sliced nuts and caramelised bits. From Sara's post, we know that she visited an Indian Accent restaurant for this treat. The actress added a sticker to the photo, "Yummy in my tummy."
Instagram story by Sara Ali Khan
While this was one such Delhi's special delight that Sara enjoyed, she was also seen indulging in a kulfi! In an earlier social media update, the actress was seen relishing this dessert. She wasn't alone. Janhvi Kapoor was also beside her, though Sara didn't seem to be willing to share the kulfi with her. Sara captioned the photo, "J bird is J (bird emoji)" and tagged Janhvi in the post.


If Sara Ali Khan's kulfi love has left you craving, here are some kulfi recipes for you:
Make this classic kulfi with the rich flavours of saffron and cardamom. Add nuts like cashew and almonds for a crunchy texture. You'll need milk and cornflour for the base.
Want the zest of rose in your kulfi? Then this recipe is for you. Add rose petals or gulkand to a base of mewa, saffron and sugar. Almonds will give crunchiness to this kulfi.
This one is good for the summers when mangoes are found in abundance. This sinfully creamy dessert will make anyone's heart melt in a jiffy. You'll need condensed milk, mango pulp, vark leaves, blanched almonds and cream for this recipe.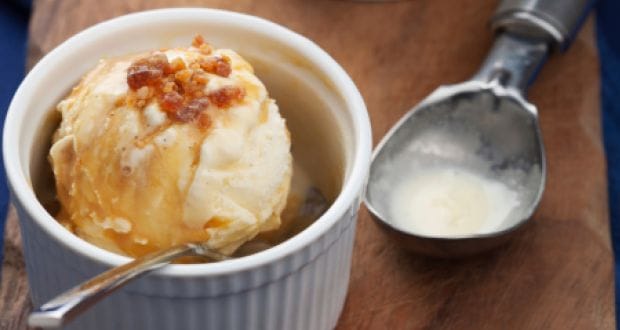 Get the taste of rabdi in a kulfi with this unforgettable dish. Main ingredients include milk, khoya, lychee Juice and chopped lychee. Add kewra water for flavour. Sprinkle chopped pistachio, almonds and cashews on top.
Want the aroma of coffee in your kulfi? Here's the recipe for a relishable coffee kulfi with a zing of Indian spices.


Try out these delicious coffee flavors and let us know which one you liked the best!