And so Dussehra has left and brought in its wake the luminous delights of
Diwali
, the festival of lights: this year, the festivities start with Dhanteras 28th October, the main festivities taking place on 30th October.This is when India comes alive with the chiming of temple bells, the bursts of fireworks, the sparkle of oil lamps and the twinkle of fairy lights. Homes are decorated with flower garlands and bedecked with elaborate
rangoli
patterns - it is as if the country has adorned herself in an ephemeral but radiant cloak.
How it All Began
A very long time ago, Lord Rama fought a furious, pitched battle against Ravana, who had kidnapped his virtuous wife, Sita. Rama won, and returned home with his wife and brother, Laxmana. Overjoyed, his subjects lit the way with heaps of oil lamps, thus paving the way for the
lighting of
diyas
for all Diwalis henceforth. The lights also symbolise the victory of light over darkness, of good over evil. During Diwali, worshippers pray to Lakshmi (the goddess of wealth) and Ganesha (the lord of good fortune).Some days after Diwali, on Kartik Purnima, it is said that the Gods descend on the holy Ganga River to celebrate Dev
Deepawali
(the Diwali of the Gods). It is on this day that Varanasi comes alive. Pilgrims throng the holy city, submerging themselves in the river. At night, the ghats shimmer and shine with the gleam of a thousand oil lamps and the air is perfumed with the scent of incense. It is an extraordinary spectacle.
Diwali Feasting
In Delhi,
Diwali food
is irrevocably entwined with its extravagant card parties. Today, all sorts of fancy dishes are served at the parties, but "My happiest memories are of me as a little girl, going with my grandma to Batashe wali galli to buy sweets," says Sayana Mehra who now lives in the UK.
Kheel batasha
and
khilona
i.e. sugar crafted into animal shapes, was an inescapable part of growing up in Delhi, and sales would soar during Diwali season. This was (and is) also the season for
melas
, stocked with
thelawalas
selling all manner of
chaat
, popcorn – the yellow popcorn trussed up tightly in plastic bags and candyfloss vendors hawking their lurid wares. Markets overflow with vendors selling clay and papier mâché toys for girls and boys and clay diyas. Shop shelves brim with
pinni
(dry fruit
mithai
), fudgy
mohanthal
,
Kaju Barfi
sheathed in a thin layer of
vark, jalebis, laddoos
etc. At Diwali, it doesn't matter whether you are vegetarian or not - everyone is united over their love of sweets.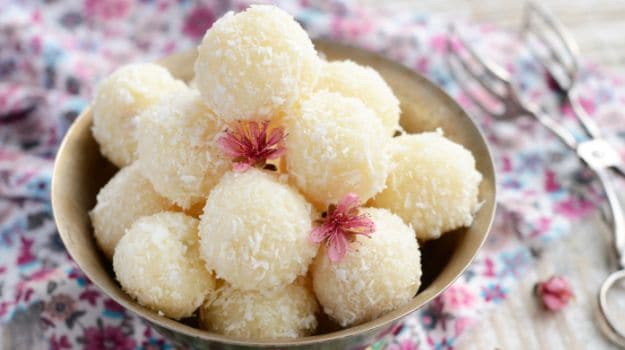 For Maharashtrians, the highlight of Diwali food is the sweet-and-savoury
breakfast
faral, as good as any banquet -
shingris
, (baked or deep-fried dumplings with a stuffing of fresh or desiccated coconut), various types of ladoos, the crescent-shaped
karanjis
, flaky ghee-soaked
shankarpale
, crunchy
chivda
, hot
chaklis
eaten with
loni
(white homemade butter); sweet, flaky
chirote
dusted with icing sugar and kept crisp or drenched in syrup; the biscuity
anarsa
made from rice-flour and
jaggery
. Often, dishes of
pohe
were also prepared as part of the breakfast, made in dozens of creative ways;
pohe
eaten with curds,
pohe
infused with tamarind,
pohe
cooked with with fresh coconut,
pohe
soaked in milk.The preparations for Diwali begin weeks before the festival itself. My friend Leena Vora remembers how, as a child, her mother would start slaving away in the kitchen making
faral
, at least a week before
Diwali day
. "She used to deep fry the diamond-shaped
namakpare, chaklis
and finally prepare tasty
ladoos
, then hide them away carefully in big jars. My brother and I were exceptionally greedy children and once, we finished the entire jar of
chaklis
before Diwali itself," she laughs. "It was the most wonderful celebration though. After the
naivedyam
(offering to the gods), we used to fall upon the
faral
."Meanwhile, my Tamilian friend Jagan Ramamurthy recalls a similar spread laid out by his mother on Diwali. "We used to wake up early in the morning, anoint ourselves with oils and dress up in new clothes. Mum would make lots of fresh, hot snacks that we would eat through the day. My favourite was the pillowy-soft, sweet
badusha
, which she would garnish with chopped pistachios."In the days of the joint family, all the ladies of the house would sit together and prepare a grand
Deepawali
bakshanam
(snacks), a veritable feast of sweets and savouries. There would be coils of
thenkuzhal
made by frying rice flour and
urad dal
; fried
murukku
(in various shapes); spicy
kara sev
; a spicy, dark concoction called Deepawali marundhu; golden ribbon
pakoda
made with chickpea and rice flour; crispy, puri-like thattai and chivda-like Madras mixture. To satisfy one's sweet tooth, there would be
rawa
and
besan laddoos
, Mysore
pak
, the aforementioned
badusha, halwas
and piping hot
jangiris
(
imartis
) made with
urad dal
and drenched in sugar syrup.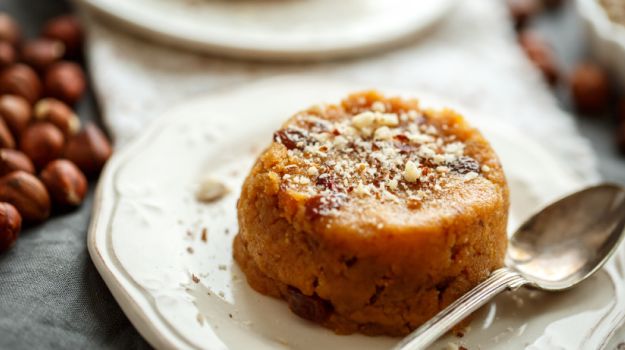 The Gujarati version of these snacks is called farsan. One of my favourites among the Diwali spread is the ghugra or gujia, moon-shaped pastries that are usually stuffed with green peas and sometimes coconut laced with cardamom. The ghugra looks and tastes similar to the Maharashtrian karanji. Crunchy
chakris
and
mathia
(a sort of spicy fried papad), the wafer-like
fafra
(a close relative of the Tamilian ribbon murukku), kachoris and the intriguing
cholafali
- savoury-spicy flour fingers are also offered as part of Diwali
farsan
.In Kolkata, the festivities are focussed on Kali Puja, which occurs around the same time as Diwali. Traditional Bengali
bhog
such as
khichuri, kosha mangsho
, mutton
curries
are eaten at this time with
mishti
to sweeten the mouth. The perfect end to the meal!
Disclaimer:
The opinions expressed within this article are the personal opinions of the author. NDTV is not responsible for the accuracy, completeness, suitability, or validity of any information on this article. All information is provided on an as-is basis. The information, facts or opinions appearing in the article do not reflect the views of NDTV and NDTV does not assume any responsibility or liability for the same.