The origins of the word 'curry' may be debated, but there's no argument when it comes to the intoxicating spices and the beautiful blend of flavours that define each preparation. Curry is an umbrella term for rich, flavourful gravy dishes all around the world, particularly Asia. From Butter Chicken to Rogan Josh, Pork Vindaloo to Chicken Tikka Masala, every bite of an Indian curry makes you want to take another and dig in some more. Some spices that are traditionally used are cardamom, cumin, cinnamon, cloves, garlic, ginger and fennel. In Thailand too, there is an array of coconut-y curries ranging from red to green, yellow to massaman, kaeng pa to penang flavoured with aromatic galangal, lemongrass, kaffir lime, bird's eye chillies and the like. We give you, 10 easy-to-follow authentic curry recipes, you should have cooking away on your stove in no time.


Don't let the idea of home-made curries intimidate you. With these easy-to-follow recipes, you'll have authentic curries cooking away on your stove in no time. Go on, make the world a better place one curry at a time. Our rich curry section has recipes for everyone - spicy and mild, including regional dishes and restaurant classics.
Choose from fragrant Thai curries to spicy Indian chicken curries, and spice up your dinner with our 11 best curry recipes.
Cooked in coconut milk and doused with spices, serve this Bengali prawn curry with fragrant rice for a soul nourishing midweek meal.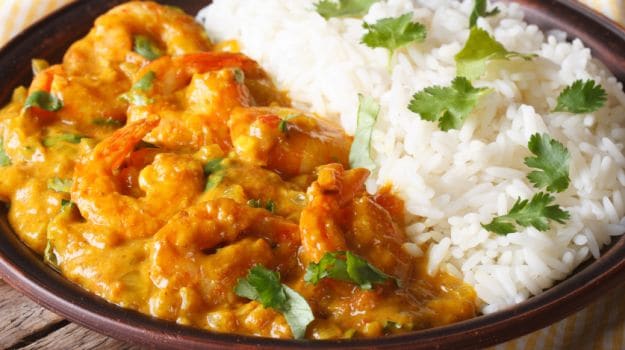 Serve this curry with rice for an authentic Bengali meal.
Fancy a bit of spice? Step this way please. With beautifully boiled eggs, fragrant coriander, a hint of kasoori methi and chilli, this quick and easy recipe is always a winner at the dinner table.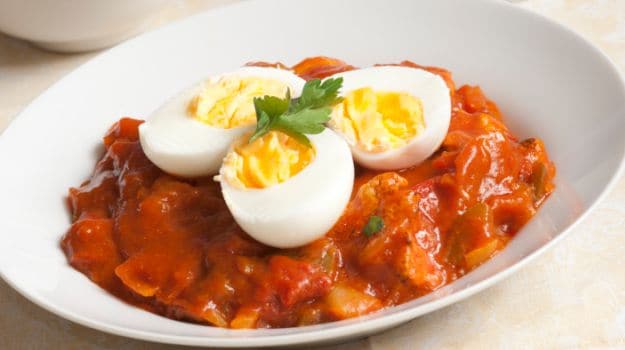 A simple and quick egg recipe to prepare in a jiffy!
Tender chunks of chicken and potato cubes simmered in coconut milk, with the aroma of cardamom, cloves and curry leaves. This stew pairs perfectly with appam. A great chicken gravy recipe to cook during winters for a casual dinner at home as a light side dish.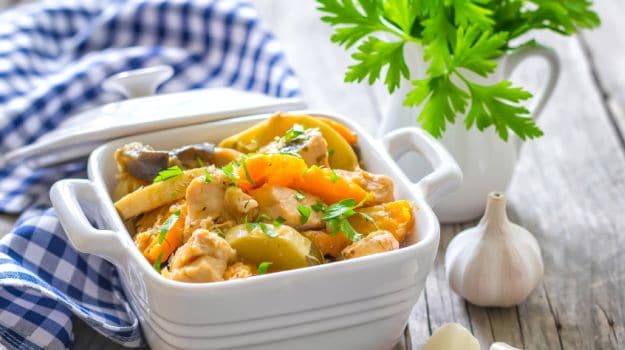 This chicken and potato stew is made from simple ingredients and just under an hour.
The Waza brothers bring you the original mutton rogan josh recipe from the valley. So simple and nothing short of spectacular, it's difficult not to demolish it in just one sitting.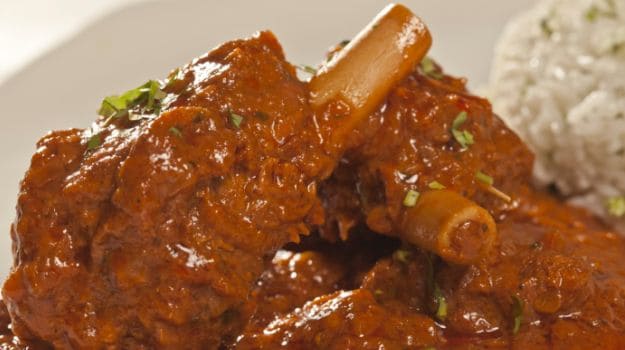 Subtle and succulent chunks of chicken simmering leisurely in a feisty gravy with a coconut base, which sends off an inviting aroma that just cannot be ignored. The highlight of this curry is the freshly-made malvani masala.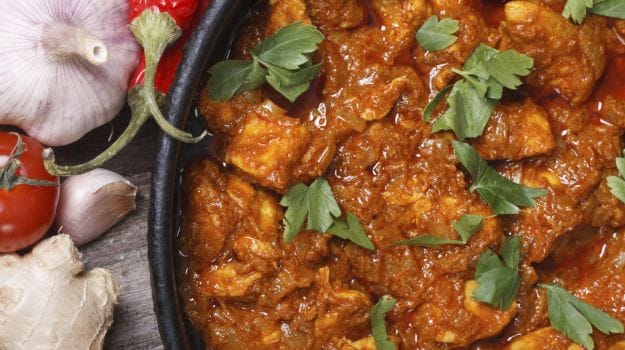 A traditional Malvani chicken curry that will leave your taste buds tingling for more!
This one's a keeper. A spicy, authentic Thai green curry that's ideal for taking the last-minute stress out of entertaining. You can serve this at dinner parties or at lunch along with some steamed rice.​ You can even skip the steamed rice and serve with a portion of egg fried rice.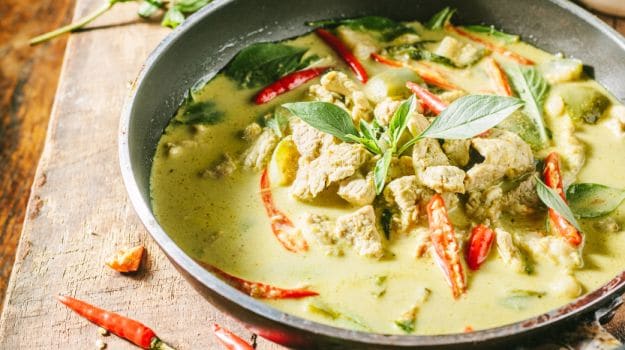 Simmered in aromatic spices, Thai fish curry is an ideal meal.
Yes, it's true. We've got you the recipe of butter chicken straight from the famed kitchen of Moti Mahal. Enjoy the classic creaminess of this dish with some butter laden naan and go straight to foodie heaven!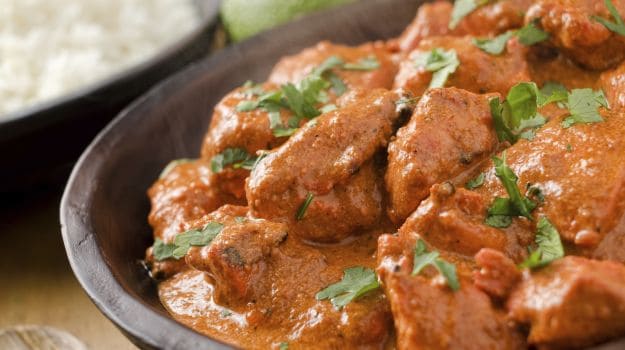 The quintessential North Indian chicken recipe, Butter chicken is the soul of every party menu.
Packed with flavour and lots of masala, our scrumptiously creamy chicken recipe will take your taste buds for a ride of a lifetime. This delectable dish is in fact one of the most ordered meals around the globe. Need we say more?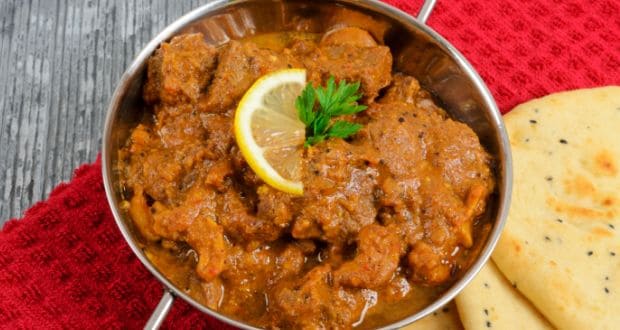 Full of flavor and masala, chicken tikka masala is just the perfect recipe for a dinner party.
Explore the exclusive taste of curry leaves and Malabari spices in this scrumptious Kerala fish curry. Mildly spiced, ambrosial and oh so flavourful - this delectable dish is sure to draw recipe requests.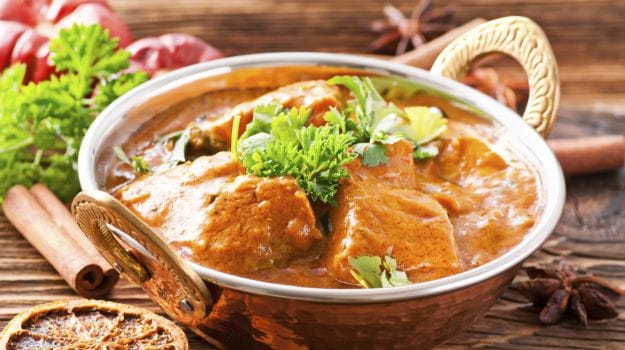 Packed with malabari spices, this kerala special curry is a delicious treat.
A recipe that is a celebration for your senses. With the creaminess of coconut milk, aroma of cinnamon, and freshness of ginger - get ready to bask in the glory at your upcoming dinner party.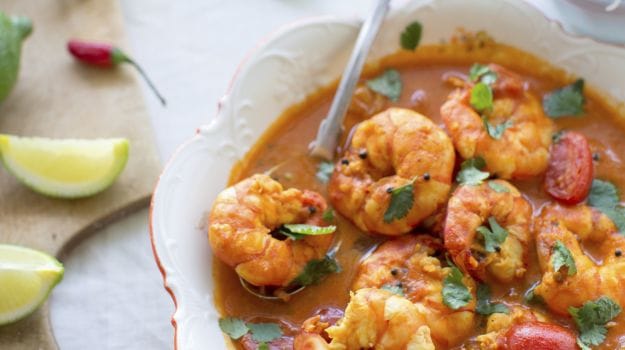 Soothing coconut, cinnamon flavours are the highlight to this prawn curry dish.
Succulent mutton pieces doused in a host of flavourful spices, mutton do pyaaza is a delectable dish that you can prepare for a dinner party or on special occasions and festivals like Eid. A heart mutton dish, bursting with flavours, prepare this at home with this simple recipe.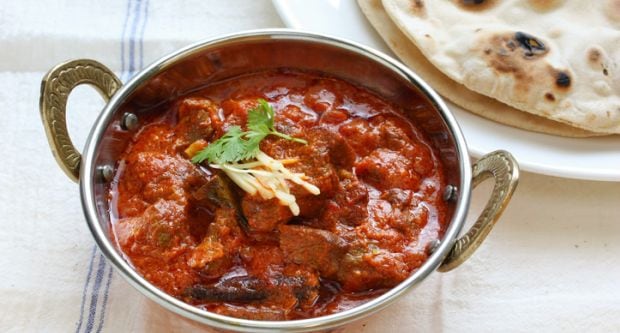 Pair this mutton dish with naan or rice for a delicious whole meal.
Aromatic and delectable, Malabar chicken curry is a special Kerala-style chicken curry that is cooked in coconut oil and curry leaves followed by mustard seeds.


Tariwala chicken is all about masalas and spicy gravy. The chicken is cooked in a flavorful gravy that will surely give your tongue a wholesome sensation.


A curry dish is a great option to cook for dinner and lunch since it is filling and simple delicious! With so many curry recipes at your perusal, you'll never be out of options!