Story Progress
Back to home
Badaam Pasanda Recipe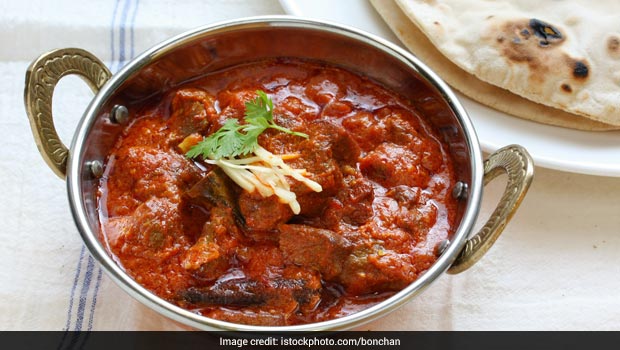 How to make Badaam Pasanda
Enjoy the flavors of an authentic badaam pasanda with this recipe straight from the kitchen of the all-time popular Karims, Jama Masjid in Old Delhi.

Ingredients of Badaam Pasanda
1/2 kg thin lamb thigh meat
1/2 cup clarified butter
1/2 cup yogurt
3 Tbsp red chilli powder
Salt to taste
1 Tbsp garam masala
1 Tbsp black pepper
1 Tbsp cumin seeds
7 pieces of cardamoms
4 Tbsp garlic paste
4 Tbsp powder of sauteed onions
7-8 boiled and peeled almonds
1.
Make deep incisions in the thin pieces of lamb thigh meat.
2.
Heat pan, then add lamb thigh meat, clarified butter, curd, red chilli powder, salt, garam masala, black pepper, cumin seeds, cardamoms, garlic paste and powder of sauteed onions to the pan.
4.
Cover the pan and cook for half an hour.
5.
Badam pasanda is ready to eat.
6.
Garnish with boiled and peeled almonds.
7.
Serve hot with tandoori roti.