Story Progress
Back to home
Cardamom Lamb Curry Recipe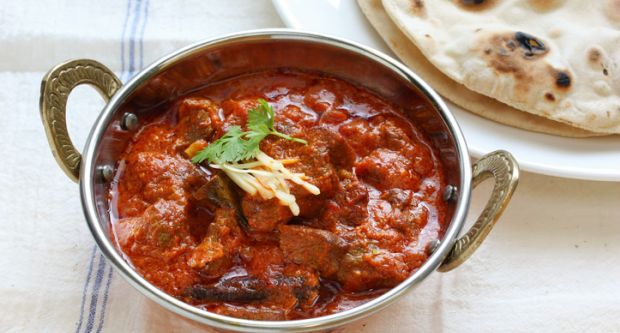 How to make Cardamom Lamb Curry
About Cardamom Lamb Curry Recipe: Gorgeous pieces of lamb chops roasted in a hint of ghee, caramelized onions, bay leaves, onion and ginger. Then doused in a thick and luscious cardamom infused yogurt curry, this dish is a real showstopper!
Total Cook Time

1 hr 15 mins

Ingredients of Cardamom Lamb Curry
1/2 Kg lamb chops
1 tbsp ghee
4-5 green cardamom
2 small cinnamon sticks
1 large bay leaf (broken)
1 cup onions, sliced
1 cup almonds (peeled and sliced), blanched
2 tsp garlic paste
1 tsp ginger paste
Salt
1 cup yogurt
1 tsp turmeric
1 tsp red chilli powder
1/2 tsp coriander seed powder
1 tbsp cashew paste
Water
coriander, chopped
1.
Take the half kilo of lamb and clean the bone out. Using the blunt edge of the knife, beat the lamb so that it flattens out.
2.
Heat up the ghee in a pan and add green cardamom, cinnamon, bay leaf and roast. Once the spices start to splutter, add the onions and a cup of water.
3.
Cook on low heat till onions caramelize. Then add the garlic paste, ginger paste and cook till they are brown.
4.
Add the lamb chops, salt (to taste) and keep stirring till the lamb is braised on the outside.
5.
Take a cup of yogurt and add the turmeric, chilli powder and coriander seed powder. Whisk well and add to the lamb.
6.
Add the almonds and cook till the yogurt has roasted. Mix in the cashew paste and add water till the chops are submerged. Let it cook till the lamb is tender.
7.
Garnish with coriander and serve hot.