Story Progress
Back to home
Bhaang ki Pakori Recipe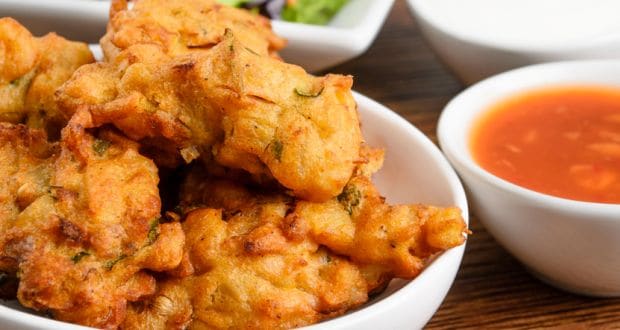 How to make Bhaang Ki Pakodi
Bhaang ki Pakori Recipe : Crunchy onion and potato pakoras dipped in a chickpea flour batter induced with a hint of bhaang (cannabis leaves).

Ingredients of Bhaang ki Pakori
For the batter:
1 cup Chickpea flour
2 tsp Salt
1/2 tsp Turmeric
1/2 tsp Chilli powder
1 tsp Mango powder water
1 tsp Cannabis leaves-ground to a paste
For the pakoras:
Various pieces of vegetables for the batter, optional
125 gram Onions-sliced into thin rounds
125 gram Potatoes into thin rounds
for deep-frying Oil
1.
With the ingredients for the batter, make a batter of dropping consistency.
2.
Adjust the water as required.
3.
Mix the onions and potatoes into the batter and sneak in the ground cannabis leaves paste.
4.
Heat the oil in a kadahi till some batter dropped into the oil comes up at once.
5.
Now scoop the pieces of the vegetable out of the batter and drop them into the hot oil.
6.
Fry over medium heat, to very light brown.
7.
Remove from oil with slotted spoon and set aside.
8.
Continue till all the onions and potatoes are used up.
9.
When ready to serve, heat oil again and fry the pakoras over high heat till golden brown.
10.
Remove from oil, drain on absorbent paper and serve with a green chutney.