Story Progress
Back to home
Churma Recipe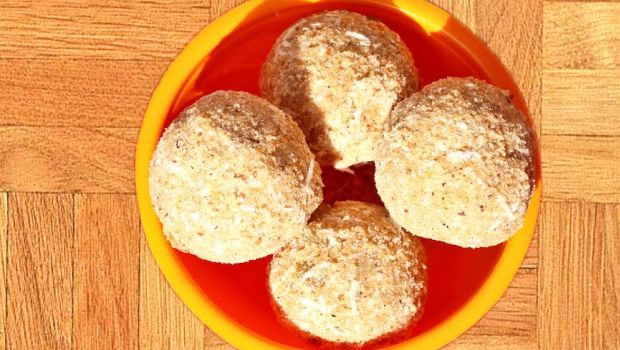 Choorma is a flour based traditional Rajasthani sweet. Ladoos made with whole wheat flour, gond and almonds.

Ingredients of Churma
1/4 cup ghee
250 gm atta
60 gm gond
120 gm sugar-powdered
1/2 cup almonds-roasted and pounded coarsely
1 tsp cardamom powder
Ghee to fry
1.
Rub the 1/2 cup ghee into atta then knead to a stiff dough.
2.
Shape dough into flat rounds (need not be very smooth) and fry first over high heat, then low, till brown and cooked through and crisp.
3.
When cool, powder in a grinder or by pounding, till a fine powder (some like to sieve it).
4.
Fry the gond over low heat till cooked through (it should cut through easily).
5.
Remove from ghee and grind while still hot.
6.
Mix into the cooled powder, rubbing it well into the powder.
7.
Mix the sugar, almonds and cardamom into the powder and shape into laddoos, or serve as a powder.
8.
Note: Some people like to strain the powder through a fine sieve, before mixing the sugar and cardamoms.