Story Progress
Back to home
Pepper and Broccoli Salad Recipe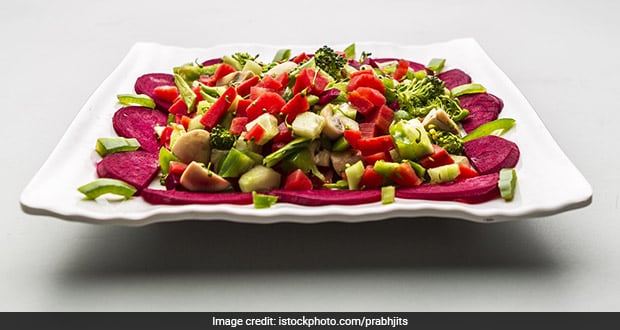 How to make Pepper and Broccoli Salad
Broccoli, celery, carrots and bell peppers tossed together and drizzled with a french dressing in this refreshing salad. It is a super easy and quick healthy snack.

Ingredients of Pepper and Broccoli Salad
1 sweet red bell pepper
1 medium carrot
2 large broccoli florets, with stalk
4 celery sticks
French dressing (without oil) makes 3 Tbsp:
2 Tbsp lemon juice
2 Tbsp white wine vinegar
1/4 Tbsp salt
1/4 Tbsp sugar
1/4 Tbsp mild mustard
Freshly-ground black pepper to taste
1.
De-seed the pepper and cut into 1 cm squares. Peel and grate the carrot.
2.
Slice across the broccoli stems so you get chopped tops and thinly-sliced stalks. Peel the outer layers and chop the celery finely.
3.
Mix all together, add your favourite French Dressing and mix again.
4.
Leave in the fridge for about ½ an hour before serving on a bed of finely-shredded lettuce.
For french dressing:
1.
Put it all in a screw-top jar and shake well.
2.
Keep it in the fridge and shake before serving.