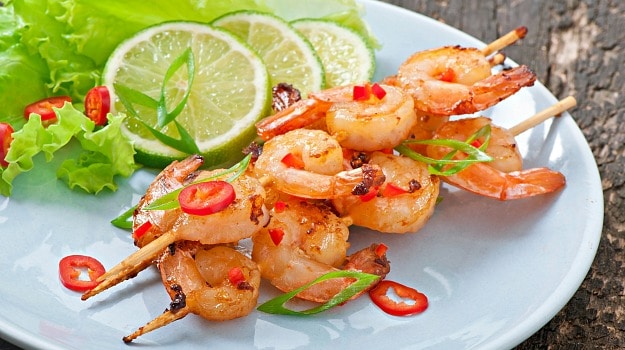 They are packed with significant amounts of vitamins B-12, B-6 and niacin. Prawns are rich in iron, which helps boost production of red blood cells. One can also find traces of other minerals like zinc, selenium, copper, magnesium and phosphorus in prawns.

Macrobiotic Nutritionist and Health Practitioner, Shilpa Arora says, "Prawns and shrimps are both low on fat and have very few calories. They are rich in zinc, omega-3 fatty acids that boost brain health too. They make for a great snack, and even serve as an incredible option for mains, with combination of grilled veggies. If you are on a weight loss trail, make sure you do not fry your prawns, grill them instead."

1. Low-Calorie Food: Prawns are very low in calories and make for a very filling snack. About 85 grams of cooked prawns contain 101 calories. Team them with other low-calorie veggies like grilled beans, asparagus and you are good to go. (Also Read: Negative Calorie Foods: You Can Eat These 11 Foods & Not Gain Weight​)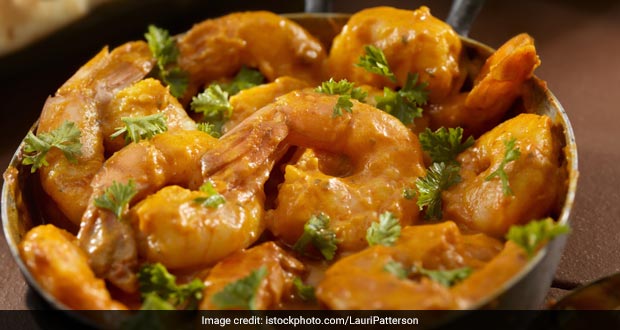 2. Good source of lean protein: Another reason what makes prawn a hit amongst nutritionists is its ability to provide almost as much protein as chicken or lamb while adding much lesser number of calories in comparison. Prawns are a good source of lean meat or lean protein. Lean meat is a broad category used to define 'white' meat, poultry or fish that has lower calories and fat content as compared to its fatty red counterparts. Proteins are very essential for weight loss. Proteins take very long to digest and keep you full for a long spell. By keeping you satiated, it increases levels of appetite-reducing hormones like GLP-1, PYY and CCK, while reducing levels of the hunger hormone ghrelin, making you crave less, thereby aiding weight loss.

(Also Read: What is Lean Meat & Why It Is Preferred Over Red Meat?)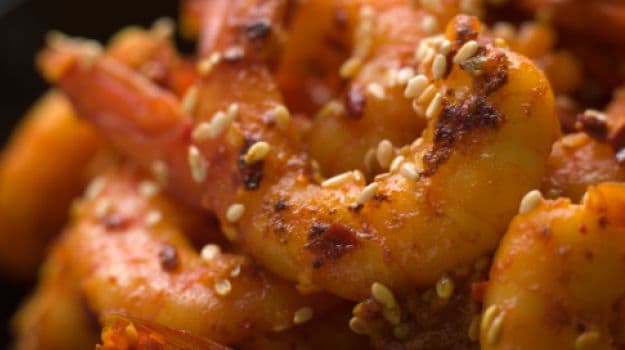 3. Low in fats: Being a lean source of protein, prawns are low in fat. The saturated fat content in prawns and shrimps is negligible, instead they are rich in healthy unsaturated fats. Unsaturated fats are essential for supporting healthy heart.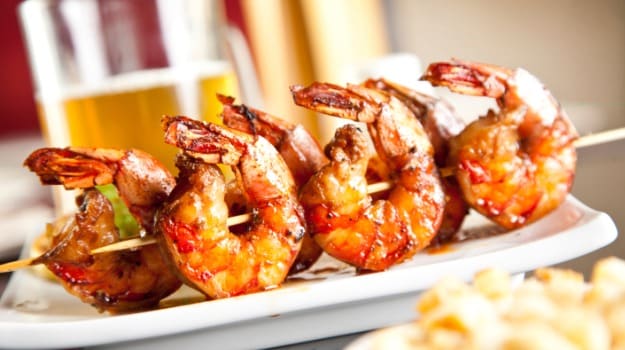 Here are some weight loss friendly prawn recipes you can try at home:


(Also Read: An Ultimate Guide To Cook And Eat Prawns The Right Way)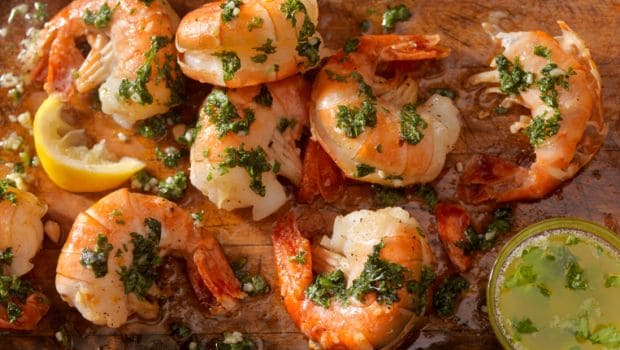 (Also Read: 10 Best Prawn Recipes)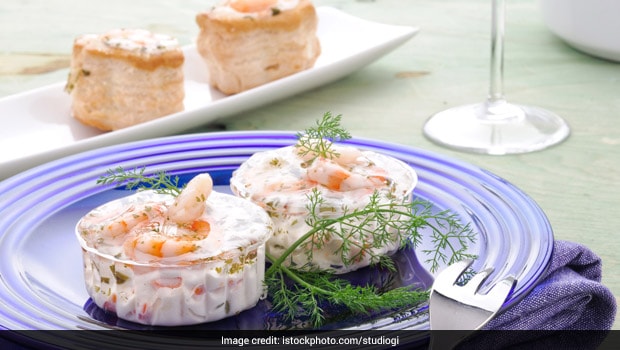 However, make sure you check for allergies before adding prawns to your diet in a big way. Choose low-fat cooking methods, such as steaming, broiling, poaching or grilling. Also, remember to team them with low-fat accompaniments and dressings always. A fatty dressing or sauce would defeat the whole purpose of eating prawns for weight loss.



Think sea food, and one of the first things to cross your mind are the ever-so delightful prawns. Slightly crunchy on the outside and tender inside, prawns are an ideal pick for those who do not like any bones to intervene their overall eating experience. Whether fried, roasted, baked or grilled, there is hardly any avatar in which prawns do not impress. Prawns grow in fresh water and tend to be larger in size than shrimp, with a slightly sweeter taste. In terms of nutritional quotient, there is not much of a difference between the two. Prawns happen to be one of the healthiest foods you can add to your diet too. They are rich is omega-3 fatty acids, which are integral to keep your heart healthy and happy.
About Sushmita SenguptaSharing a strong penchant for food, Sushmita loves all things good, cheesy and greasy. Her other favourite pastime activities other than discussing food includes, reading, watching movies and binge-watching TV shows.