For your weight loss diet, all you need are low-cal, nutrient-rich meals that don't add up to the existing calories. But, foods like cucumber also help in shedding extra calories stored in the body. Cucumber is a low-fat, low-calorie, low-carb food that is made up of more than 90 percent water. It is easily digestible and doesn't weigh down your tummy, leaving you feeling light and energised. The best way to consume cucumber is by making salad with it. So, here are some easy cucumber salad recipes that can be a healthy addition to your diet.
7 Cucumber Salad Recipes For Weight Loss:
This salad is quite easy to make. Just peel and cut cucumber into thin slices and toss it with tomato, sour cream (optional), pepper and mint leaves. Round it off with a dash of vinegar and serve.
This salad is a perfect amalgam of proteins from peanuts and low-calorie properties of cucumber, making it an ideal weight loss salad. The freshness of cucumber, crunch of peanuts, sweetness of sugar, heat of green chillies, flavour of various spices, and sourness of lemon juice - all come together to make this electrifying salad.
(Also Read: Try These 3 Healthy Yet Tasty Cucumber Recipes To Shed Kilos)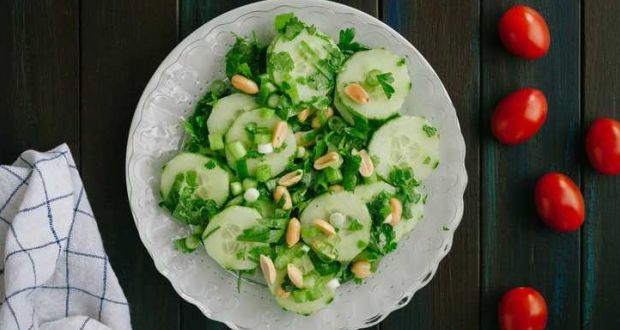 This is an authentic Bhutanese summer salad that you can replicate at your home. Mix cucumber slices with green chillies and add Sichuan pepper, red chilli flakes and coriander leaves. This recipe uses local Bhutanese cheese but you can add any crumbled healthy cheese or skip adding cheese altogether.
This colourful salad is a mix of roasted beets, cucumber, snow peas, feta cheese, lettuce leaves and carrots. The dressing of olive oil and lemon juice adds sheen and moisture to the healthy salad.
To amp up your salad game, refer this recipe. Place cucumber slices on cold Himalayan salt block for few minutes and let them absorb the flavour. Then mix the cucumber slices with red onions and yogurt sauce made of curd, cumin powder and dill leaves.
This salad bowl is a mish-mash of many healthy foods. Cucumber chunks and tomatoes and topped with a puree of black olives, olive oil and cracked black pepper. A tinge of sugar and lime juice revs up this refreshing meal.


(Also Read: 20 Recipe Ideas For Leftover Cucumber)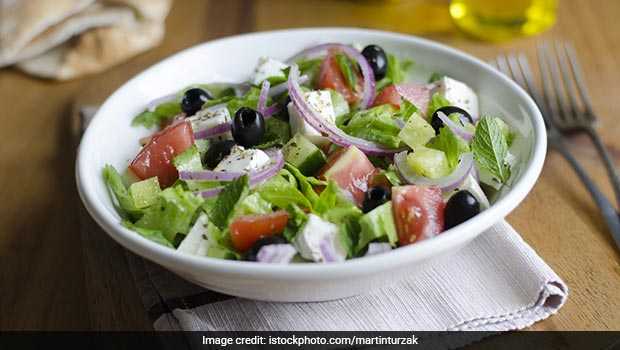 Khamang kakdi is a popular salad dish in Maharashtra. Cucumber, green chilli, peanuts, lemon juice and coriander leaves are mixed together. Hot tempering of ghee, hing and jeera is poured over the mix, making a unique salad meal.


Stock your pantry with cucumbers and make one of these salads each day of the week to move closer to your weight loss goal.

About Neha GroverLove for reading roused her writing instincts. Neha is guilty of having a deep-set fixation with anything caffeinated. When she is not pouring out her nest of thoughts onto the screen, you can see her reading while sipping on coffee.