Dark spots are very often mistaken as ageing spots; however, these can occur at an early age and can also lead to a larger problem that is known as pigmentation. So what happens to the skin? How do these dark patches or spots begin?Brown patches are very often triggered off in pregnant women and are also caused by hormonal changes in the body and exposure to the sun. In the lower layers of the epidermis there is a pigment called melanin that gives the skin its colour and also protects it from the rays of the sun. When the skin is exposed to the sun, the production of melanin increases. Once it is produced, melanin matures and moves to the upper layers of the epidermis. In some cases, this transfer of melanin gets blocked and there is no pigmentation. On the other hand, the transfer is sometimes accelerated resulting in pigmentation and dark skin or dark spots.In fair skins, the pigment gets gradually destroyed as it moves upwards towards the uppermost layer of the epidermis. As melanin is a dark pigment, the skin's surface acquires a dark colour – the more the melanin the darker the skin.
So to sum up the causes of dark spots and pigmentation, exposure to sun without protection, hormonal changes,
vitamin deficiencies
, some sort of reaction from certain medication, lack of sleep and excessive stress and pregnancy are responsible.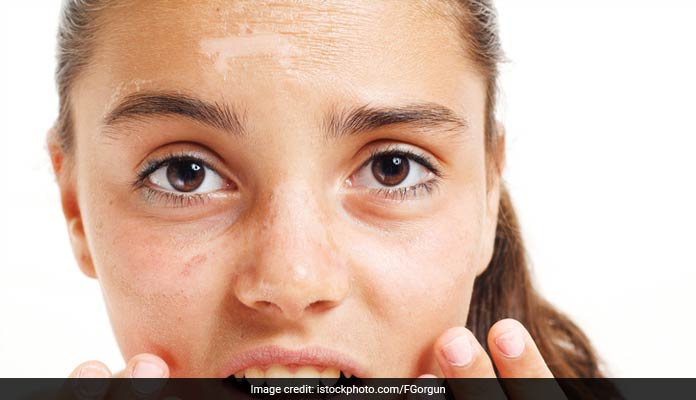 Preventing Dark SpotSo how do we reduce and prevent the possibility of dark spots from appearing? Can we reduce the stress and improve our lifestyles by focusing on sleep, exercise and diets? This is the only remedy for a glowing and clear complexion. Then we can move onto the natural remedies that can be used to reduce spots and lighten skin that is plagued by pigmentation.Moisturising the skin is very important and should be done as a daily routine. The combination of wheatgerm oil and almond oil - approximately 2 drops of each applied on the skin and left on will also help.I have often seen the combination of 2tsp of honey mixed with lemon juice works wonders when massaged into the skin daily. Not only does it bleach the skin but also proves to be a powerful natural moisturiser.


Alpha hydroxy acids prove to reduce dark spots and pigmentation and it is an extract from fruits. Paw paw or papaya pulp massaged on the skin daily helps reduce pigmentation and dark spots. It contains powerful cleansing enzymes that clarify the skin.I have also created a wonderful de-pigmentation scrub which when used regularly helps improve the skin condition very effectively. Here goes –100gm powdered almonds
50gm oats
4 tsp lemon peel powder
1 tsp fresh lemon rind
2 Tbsp lemon juice
2 tsp sandalwood powder
Method:
1. Mix all the dry ingredients and store in a jar.
2. Take a tsp and add fresh full fat milk and mix well. Apply onto the skin and leave for 10 minutes. When dry, dab with milk and scrub off in slow rotating movements and wash off with cold water.Cactus and placenta masks are also known to be beneficial to the skin and regular use of these will help. Aloe vera has shown dramatic results in helping improve dark spots and pigmentation. Take the gel out from the leaf of an aloe vera plant and add to it some freshly grated cucumber, lemon juice and 1tsp of sandalwood powder. Apply this on the skin and let it dry completely. Wash off with ice cold water and pat dry.


Your skin is a result of your on-going efforts, it is a discipline, a must for those of you who strive for a youthful, clear and glowing complexion. If you neglect or abuse it due to a reckless and irresponsible lifestyle it will reflect on your skin and also your hair.Remember that natural products can help you and go a long way in improving your skin provided you use them wisely and regularly. There are no magic wands to skin care. You need to brew the magic of nature every day into your life and see its results through the course of time.Disclaimer:The opinions expressed within this article are the personal opinions of the author. NDTV is not responsible for the accuracy, completeness, suitability, or validity of any information on this article. All information is provided on an as-is basis. The information, facts or opinions appearing in the article do not reflect the views of NDTV and NDTV does not assume any responsibility or liability for the same.