For years, a straightener has been a girl's best friend as well as a worst enemy. Especially the kind we had years back, which were heavy to hold, too hot to handle or would leave behind a burning smell. Thanks to good technology, we have now moved on to better products, which are light and easy on the hair and also comes with a really long chord, so you don't have to be glued to a plug point. But, I'm digressing. If you use a straightener (this or any other) every day, over a long period of time, the damages are high as you put your hair in harm's way.

Here are some common problems you could encounter:

1. It can dry out your hair because the heat makes your hair loose moisture. This could cause frizziness and split ends.





2. It can weaken your hair over time, also leading to hair fall and thinning of hair.





3. Straightening you hair daily could lead to lack of shine and lustre. The hair could lose its natural glossy finish and deep colour.





How to Straighten Your Hair, Naturally





While you can use the iron on special occasions (not more than two to three times a week), for natural looking straight hair, you can resort to any one of these home remedies. Not only will they tame your hair, they will also nourish them, making them look straight, shiny, healthy and voluminous.







The benefits of Fuller's earth, also known as multanu mitti, are very well known, but very few are aware of the fact that it's not just great for your skin but even your hair. Take multani mitti powder and add some water to it to make a paste. Slowly rub it on your hair, ensuring that you have covered the roots and the scalp. Now, run a comb through your hair and leave it on for an hour or so. Wash with warm water and let the magic happen.

(Shop for good quality Multani Mitti, only on SmartCooky)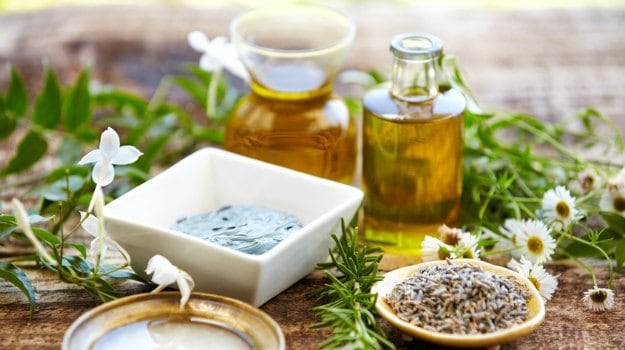 2. Whole Milk and Eggs
Take 1 cup milk, 2 eggs and whip it slowly for a minute or so. Then dip your hair in this mix for 10-15 minutes. It's going to be smelly, but squeeze out the mix from your hair, tie them in a bun and cover it for an hour or so. Wash with a milk shampoo and see the result!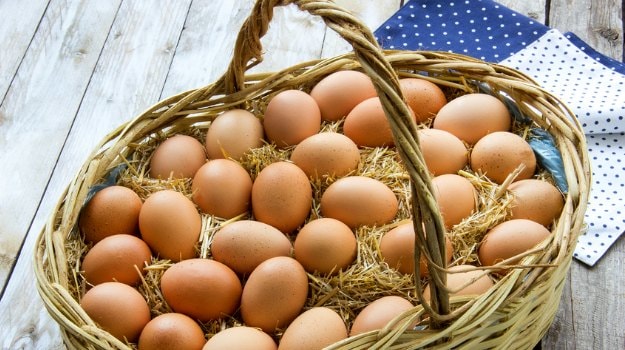 3. Coconut Milk and Lime Juice
We've established that coconut milk is extremely nourishing for the hair. Now, take a cup of coconut milk and add 2 tablespoons of olive oil, juice from half a lemon and 2 teaspoons of corn-starch. Heat this mix for a few minutes, let it cool down and apply to your hair. Let this mix sit for an hour or so and then wash off.
4. Aloe-Vera Gel
Boil a cup of hot water and add 3 teaspoons of flaxseeds in it. Let it boil on a low flame and then let it cool. Now, take 2 tablespoons aloe vera gel, 1 tablespoon lemon juice, 2 teaspoon castor oil and 2 teaspoon honey, mix and stir. Now apply the mix on damp hair and leave it till it dries. Wash with warm water and blot dry.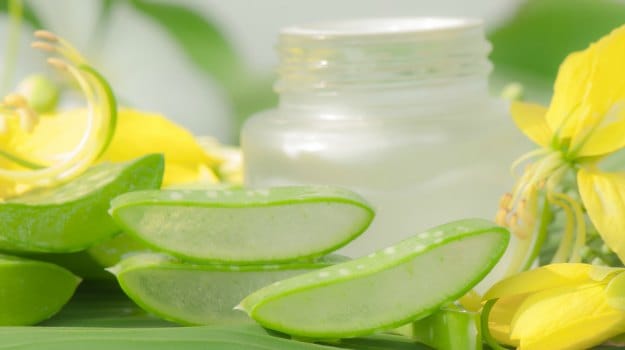 5. Banana and Honey Pack
Mash a banana, add some honey, 1/2 cup of yoghurt and two tablespoons of olive oil. Apply this on your hair and wrap a towel around it for an hour or so. Wash your hair with water and let it dry naturally.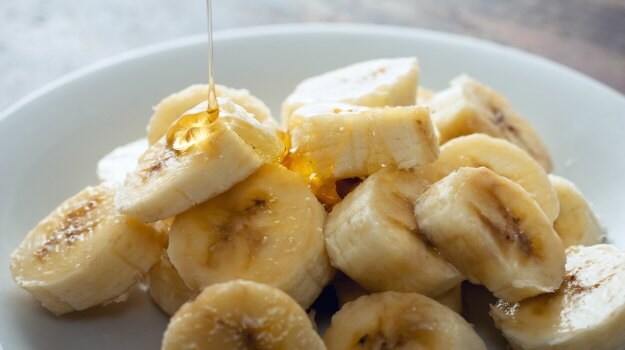 Some other tips that can help reduce the wave:
1. After you wash your hair, and it's still a bit damp at the tips, twist it really tight and then roll it up into a tight bun. Let this bun sit at the bottom of your neck. Leave it for as long as you can, or at least till your hair dries completely.
2. Before you sleep, part your hair at the centre, like you do when you're about to make two ponytails on either sides. Take one part of the hair and tie a rubber band close to the scalp, then tie another rubber band one inch apart. Continue to do so right till the end. Take all of these off only in the morning.
3. Take 1 cup of milk and put it in a spray bottle. An hour or 30 minutes before you shower, spray your hair with milk. Do this every time before you wash your hair and you'll find your hair to be wave-free in just a few washes.