When it comes to cooking with fruits, most of us can't help but think of salads and desserts like puddings and pies. Some may say that a fruit is best eaten raw or may be included in shakes and smoothies. You'd be surprised to know that fruits like bananas are widely used in savoury dishes as well. Talking of bananas, very few people know that the fruit actually belongs to the family of berries!

(10 Best Raw Banana Recipes)
Rich, creamy with a subtle hint of sweetness, bananas can be used in their entirety. From the fruit to the leaves and flowers - the culinary possibilities are endless. In India, bananas are used in a variety of preparations like banana chips, raw banana curry, pachadis, kebabs and pakodas.
Wrapped in yellow jackets, not only are bananas a treat for your taste-buds but they also offer a whole lot of health benefits. High in fibre, bananas are great for digestion and aid in the growth of good gut bacteria. Keep a couple of them tucked in your bag to tame those untimely, mid-meals hunger attacks. Bananas are also a good source of B-vitamins, magnesium and antioxidants. We know that bananas are rich in Vitamin C but do you know that they act as a great stress fighting nutrient? Bananas help in repairing the cell damage caused due to stress.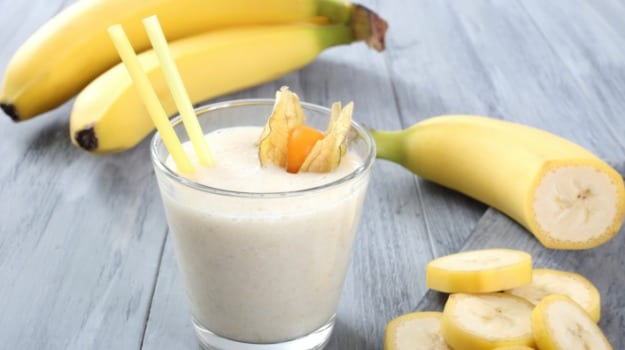 Have a hangover? Go bananas!
Alcohol's diuretic effect depletes our potassium levels. Bananas are a a rich source of potassium and help in restoring regular levels. It replaces the electrolytes lost and boosts energy levels. In fact, they also help in lowering high blood pressure, prevent strokes and promote overall heart health.
How to buy, store and cook
You can choose to buy the green, unripe ones. Unripe bananas mature on their own and last over a week. Ripe ones are yellow in colour with black patches and firm body. While buying, look out for the ones with unblemished skin. Bananas are best stored at room temperature, away from sunlight. Avoid refrigerating and keep them away from other fruits. Any contact with fruits like apples accelerates its ripening process. A limp and soggy fruit is indicative of over-ripeness.
Bananas can be deep fried, mashed, curried or added in shakes, smoothies, desserts and salads. If you need inspiration, turn to our best recipes.
Recipe by Chef Joey Matthew
Popularly known as Pazhampori, these are a traditional, well loved Malayali evening snack. Chunky banana pieces are coated in batter and deep fried till crispy, golden brown.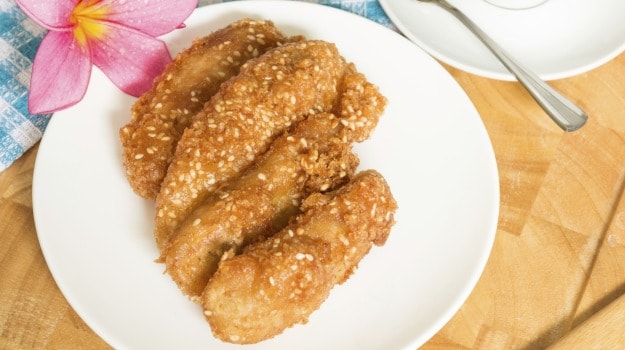 2.Kachche Kele Ke Pakke Pakore
Recipe by Foodistan
Raw bananas are cut into pieces, batter coated and fried away. Best served with fresh coriander chutney.
3.Banana Cake with Cream Cheese Frosting
Recipe by Chef Divya Burman
Bananas come together with walnuts to give you a spell-binding dessert. Coated with creamy cheese frosting, this cake is perfect to get any celebration rolling!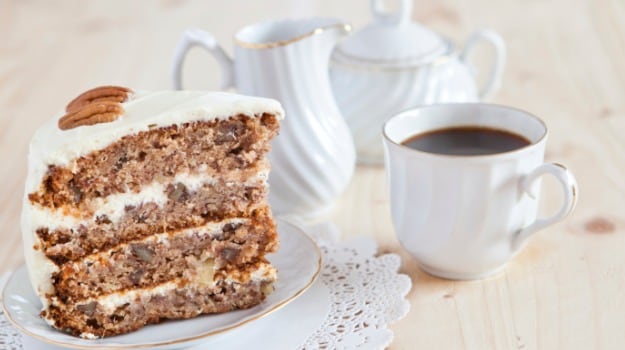 Recipe by Foodistan
Ditch the conventional with this traditional korma recipe with a twist. Potatoes, spinach herbs and spices are teamed with apples and fried bananas to render a delicious twist to the classic recipe.
User Recipe by Padma Penmetsa
Here's an easy to make bread recipe with an addition of bananas. Oat flour and wholewheat flour are combined to bake this wholesome and flavourful bread.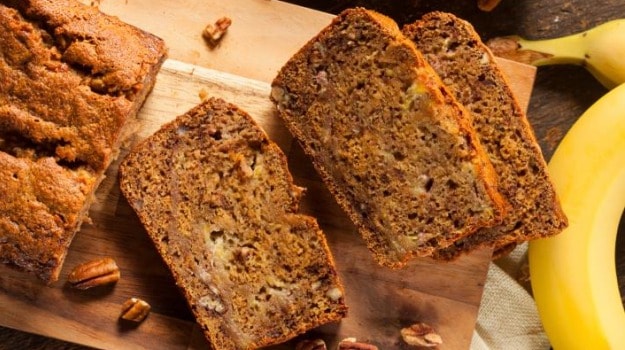 Recipe by Foodistan
Banana strips and fish pieces are coated in corn flour and rice flour, deep fried and further wrapped in a mouthwatering blend of masalas.
Recipe by Chef Marut Sikka
Chef Marut Sikka brings you the art of using raw bananas to arrive at some lip-smacking evening snacks. All you need is some raw bananas, a handful of ingredients and forty minutes.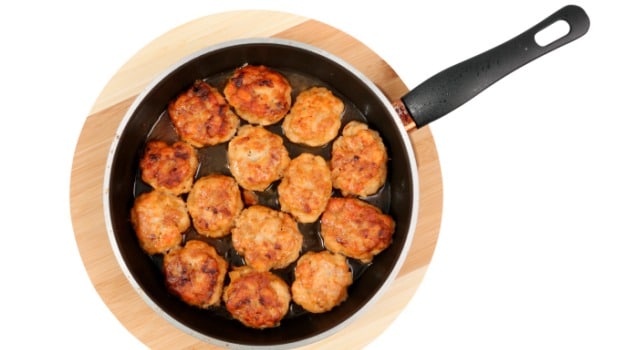 8.Raw Banana and Coconut Kachori
Recipe by Raana Waghu
These are not your regular kachoris. Mashed bananas are mixed with rice flour and spices, filled with a blend of coconut, sesame seeds, raisins and other masalas. Deep fried and served hot!
Recipe by Chef Manju Malhi
The quintessential breakfast option for many across the globe. Easy to make, these mushy pancakes come with a dash of vanilla flavouring.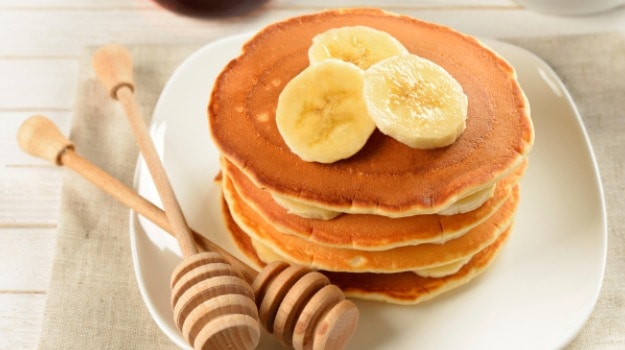 10.Banana Florets in Malvani Masala
Recipe by Chef by Aditya Bal
Aditya Bal stirs up some local South Indian spices along with a hearty blend of peas, bananas and aromatic coconut.