The festive season is here again and so is the season to indulge and feast. It's the beginning of the year, and we are not complaining about the calories on our way. What are Indian festivals without food, right? One festival we are eagerly waiting for is the Makar Sankranti. Makar Sankranti is one of the most significant Hindu festivals. Celebrated across India on 14th January, the holy festival marks the beginning of the holy phase of transition in the season. The cold wintry days give way to blissful spring. It is believed that on the very day of Makar Sankranti, the sun enters the sphere of Capricorn zodiac, also known as Makar. Sankranti signifies the movement of sun from one zodiac sign into another. From this day onwards, the days begin to be warmer and longer, which is a good news for all the crops which had been missing the sunlight.


On this auspicious day, several households prepare many traditional sweet and savoury treats. We have listed 8 traditional Makar Sankranti recipes that you can try making this festive season.

1. Til Laddoo

Sankranti and til goes hand in hand. On this occasion, people prepare several delicacies with til(sesame) and gur(jaggery) and the most common and loved Sankranti snack has to be til ka laddoo. Til helps in keeping the body warm and its immunity boosting properties help keep diseases at bay. With this delicious recipe you can whip this Sankranti staple in comforts of your kitchen.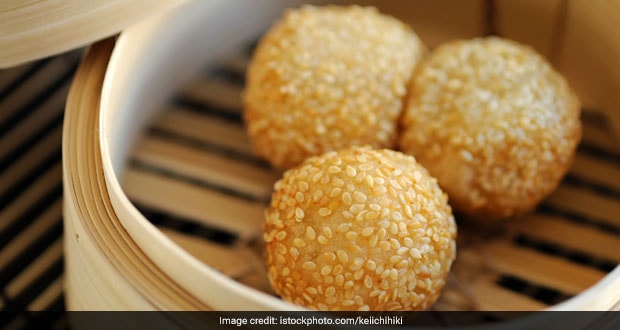 Til laddoo is famous for Sankranti.

2. Peanut Chikki

The lip-smacking peanut and jaggery brittle is one winter delight one can never get enough of. No Makar Sankranti celebrations are ever complete with these chunky and sweet treats. In addition to being lip-smackingly amazing, they help keep the body warm too.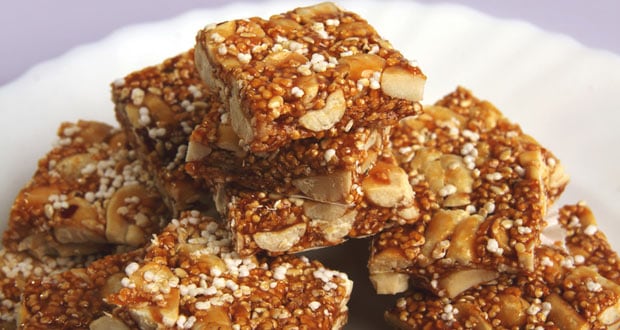 Peanut chikki keeps your body warm.

3. Til Chikki

Think Makar Sankranti and the mind instantly conjures the picture of a chikki and its various shapes and forms. Til chikki is one such loved festive treat. The crunchy snack made with sesame seeds and sugar, is all things winter-y, festive and delicious.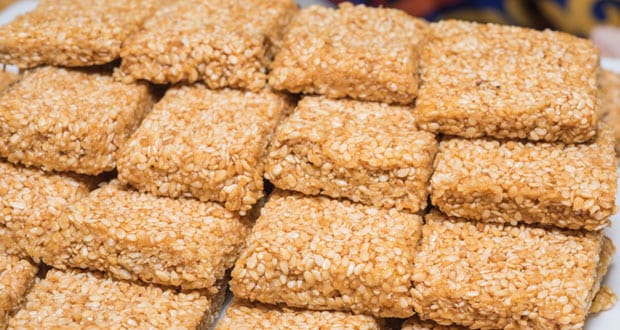 Til chikki is made of sesame seeds.

4. Murmura Laddoo

The delightful ladoos made with puffed rice and molten jaggery is a treat to the senses. The crunchy snack is one of the most loved ladoos of the country which are enjoyed from east to west, and especially during Makar Sankranti.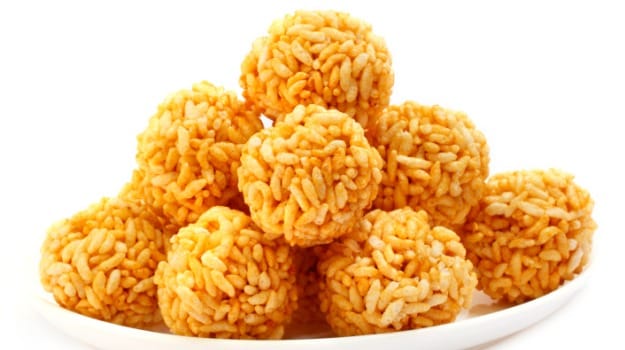 These are made with puffed rice.

5. Patishapta

Come Makar Sankranti, and every Bengali household starts whipping up delicious Patishaptas. Patishaptas are thin crepes made with refined flour, rice flour or semolina. These crepes are filled with sweet jaggery, coconut, khoya and nutty filling. Served hot, you can also pour condensed milk over it before serving to make it all the more tempting.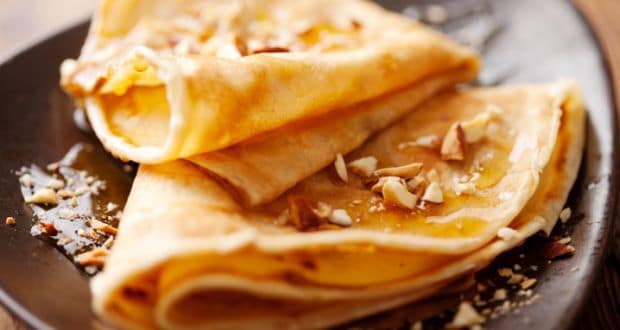 Patishaptas are thin crepes made with refined flour.​

6. Sakkarai Pongal

The Sweet Pongal is one of the most popular dishes prepared across South India during Pongal or Makar Sankranti celebrations. Made of green gram, rice and jaggery, this rich and wholesome dessert is sure to make your festivities even sweeter.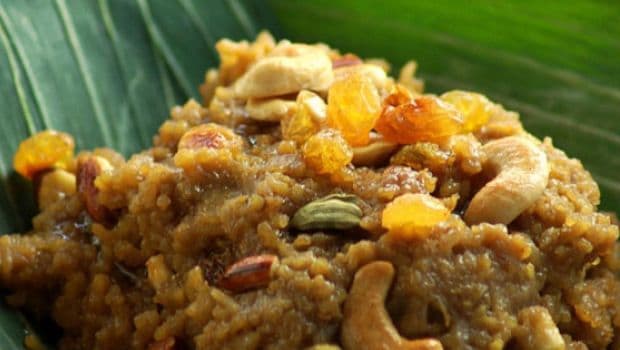 This is popular in south India.

7. Puran poli

Maharahtra's favourite festive delight, Puran poli makes for a Makar Sankranti favourite recipe too. A flat bread filled with sweet chana dal, nutmeg and cardamom filling, Puran Poli is an absolute must try!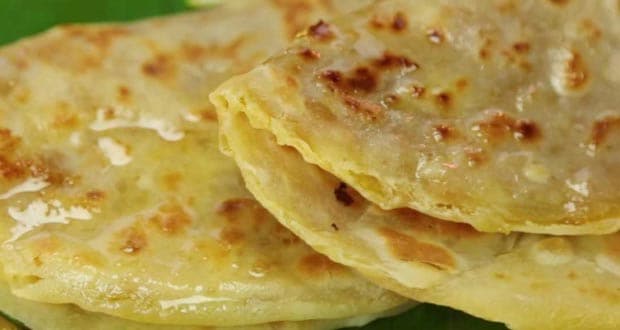 Puran poli is popular in Maharashtra.

8. Pinni

Punjab's pride Pinni is made using flour, milk, loads of nuts and oodles of desi ghee. Pinni is sure to appease all your sugary cravings for the day.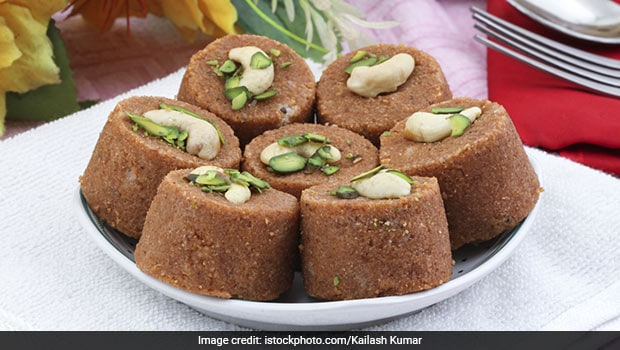 Pinni is loaded with desi ghee.

Don't rush to the markets. Prepare these wonderful delights at home and ring in the celebrations with joy. Happy Makar Sankranti 2022, everybody.
About Sushmita SenguptaSharing a strong penchant for food, Sushmita loves all things good, cheesy and greasy. Her other favourite pastime activities other than discussing food includes, reading, watching movies and binge-watching TV shows.