Losing weight is a strenuous task and so is to switch to a healthy diet and lifestyle. Considering many of us have turned to vegetarianism, it sure has brought changes to the way we eat food. Incorporating more plant-based foods into your diet is definitely a good way to stay healthy and fit. Vegetables, fruits and whole grains are excellent sources of fiber that will help you lose weight as they contain less amounts of fats, further preventing you from any health hazard.According to Delhi-based Nutritionist Mehar Rajput from FITPASS, "
Vegetarian
diet not only provides fiber and antioxidants but also good amount of dietary fiber, potassium, magnesium, folate and vitamin A, C and K. This diet has a natural tendency to reduce calorie Intake. It not only helps in shedding extra kilograms but also helps in reducing the risk of many serious health ailments like cardiovascular disease, metabolic disorders, diabetes,
PCOS
and hypothyroid. People who substitute meat for plant proteins can reduce the risk of facing kidney disorders, type 2 diabetes and cancer such as prostate cancer, colon cancer and breast cancer."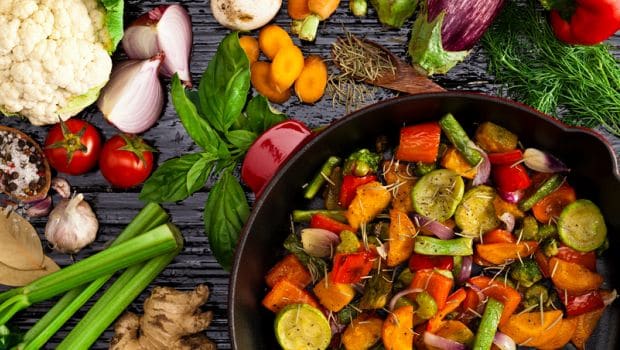 Best Substitutes for Proteins
Chicken, fish and egg may have highest protein content. However, you can switch over to these foods and fulfill the daily requirement of proteins -
Chia Seeds - Chia seeds are high in fiber, omega-3 fatty acid, protein, antioxidants, iron and calcium. They are a good alternative for those who are looking to replace egg and non-veg from their routine diet.
Broccoli - Broccoli is high in many macro and micro nutrients like fiber, vitamin K, vitamin C, protein, iron and potassium, and it also has a high water content (80-90% water). Vegetarians can replace broccoli in place of non-veg and eggs and can still gain similar nutritional values.
Mushrooms - Mushrooms are high in many nutrients as compared to the nutrients found in beans, meat and grains. Mushrooms are low in calories and sodium, fat free, gluten free, and cholesterol free.
Sprouts - Sprouts are low in saturated fat, cholesterol and sodium. They are a good source of protein, so you can easily replace any non-vegetarian food with sprouts.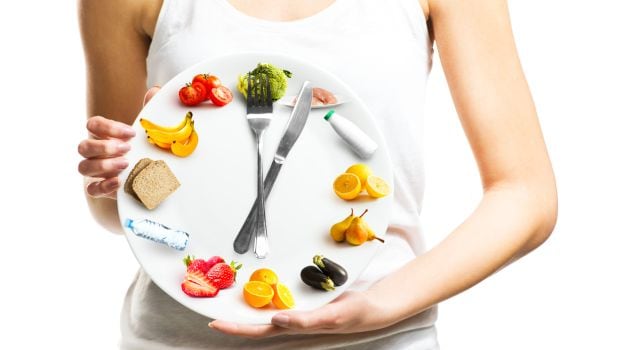 Incorporating more plant-based foods into your diet is definitely a good way to stay healthy

Here are the two diet plans for vegetarians suggested by Nutritionist Mehar-

DIET PLAN 1

Early morning- Jeera water -1 glass
Breakfast- steamed sprout chaat (1 bowl with cucumber+ tomato+ onion + lemon juice + sendha salt)
Mid-morning- soaked almonds (5-6) + green tea (1 cup)
Lunch- 2 chapatis (atta+ bran) + bean veg (1 katori) + veg raita (1 cup) + salad
Tea time- tea (1 cup with stevia) + roasted makhana (1 /2 cup)
Pre-dinner- veg soup (1 bowl with 1 tsp flax seeds - grounded)
Dinner- chapati (1-2) + lauki (1 katori) + salad
DIET PLAN 2

Early morning- dhaniya water-1 glass
Breakfast- besan oats cheela (1) + mint chutney (1 tsp)
Mid-morning- chia lemon water (1 glass with 1 tsp chia seeds soaked) + soaked almonds (5-6)
Lunch- 1 cup rice (boiled) + lobia curry (1 katori) + salad
Tea time- fruit - pomegranate (1 cup)
Pre-dinner- lemon water (1 cup)
Dinner- 1 chapatti (atta + bran) + capsicum mushrooms (1 katori) + salad
Vegetarian or not, you would love to follow these diet plans and lose weight the healthy way.