non-vegetarian food lover (like me), whose understanding of tikkas and chaaps revolves around meat, Soya Chaap has been one of the best culinary surprises ever. The juicy and succulent chaap made of soya bean mimics the texture of meat brilliantly, making it a delicious treat not just for vegetarians but meat lovers too. Several eateries in Delhi offer this dish in their menu, and going by its growing popularity, seems like it is here to stay. Soya is undoubtedly a versatile ingredient, which can be enjoyed in stir-fries as well as gravy preparations. Craving for a plate of Soya Chaap now? We bring you five pocket friendly joints in Delhi that serve lip-smacking Soya Chaap. So good that it can easily give the Chicken Tikkas and Mutton Kebabs of the world a good run for its money. Ready to pit this soya variant against its much loved meat counterparts? Trust us, you won't regret it.

1. Wah Ji Wah

Wah Ji Wah restaurant sprawling the city with over 45 outlets has become every vegetarian's go-to restaurant for a quick, pocket friendly meal. In the extensive vegetarian menu of each Waah Ji Waah outlet, one can also find scrumptious Soya Chaap preparations in a range of flavours - Veg Malai Tikka, Achari Chaap, Afghani Chaap, Hariyali Chaap, Reshmi Chaap, Malai Chaap Roll, Chaap Rogan Josh, Chaap Lababdar Gravy and others. Their preparations are succulent and full of flavour. The next time anyone picks on you for the lack of options in a vegetarian platter, you know which direction to point him to.

Where: C-2B/85A, Janakpuri, New Delhi
​Cost for two: INR 500
2. Sardarji Malai Chaapwale
Sardarji Malai Chaapwale brings you the best variants of Soya Chaap made in pure desi ghee along with a fine balance of spices, transported right from Punjab. The quirky menu further adds to the very Punjabi essence of the eatery. One must try their Bunty Bubli Chaap, which includes perfectly roasted spicy chaaps that are tossed in a creamy, yoghurt-based gravy, and served with an accompaniment of a slightly pungent mint chutney. Their Tawa Chaap Gravy, Hariyali Chaap and Achaari Chaaps do not disappoint either.

Where: 186, Subhash Khand, Govindpuri Main Road, Kalkaji, New Delhi
​Cost For two: INR 200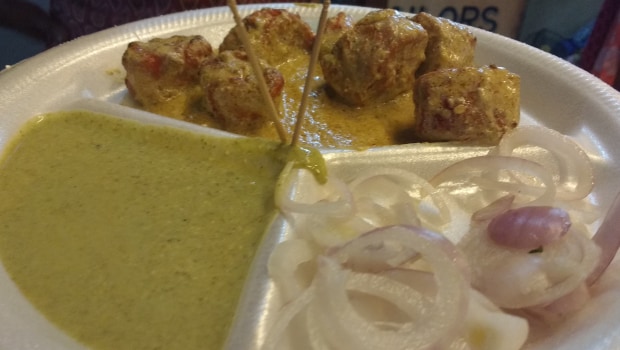 3. Kulcha King Amritsar Wale
Handled by the father-son duo Avtar Singh Bagga and Harjeet Singh, who shifted base to Delhi from Amritsar a couple of years back, Kulcha King was established in Sarojini Nagar in the year 2009. For over eight years, Kulcha King has been impressing the locals by kneading the local essence of Amritsar in their lip-smacking Amritsari Kulchas, but it was only a year and a half back that they introduced their evening snacks/dinner menu at their Sarojini Nagar outlet, comprising the mouth-melting Soya Chaaps and tikkas. Kulcha King serves the chaaps in both, dry and gravy preparations, along with mint and coriander chutney and chopped onions, which complement the smoky flavour of the chaap. Their Chaap Tikka (gravy) and Malai Chaap (dry) are a must try.

Where: Shop No. 144, Ring Road(Nauroji Nagar) Market, Sarojini Nagar, New Delhi, India
​Cost For Two: INR 170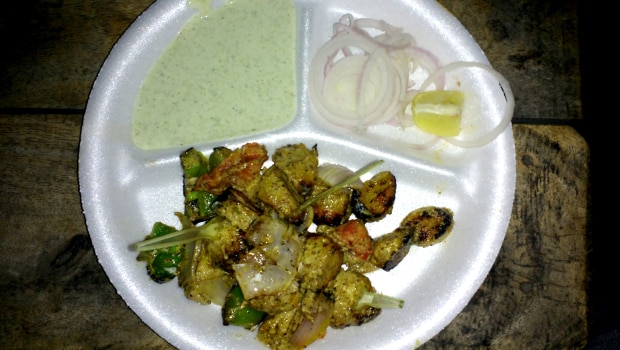 4. Hunger Strike
Kathi Roll fans rejoice, for Hunger Strike is here to expand your range of options with its excellent soya variants. Try their Soya Chilli Chaap Roll and Soya Butter Masala Roll and you will find yourself gushing over its delectably tender, succulent and spicy preparations. The filling is impressive and flavourful, and the sauces are used in generous proportions. Have you been a fan of their delicious Tandoori Momos? Next time, don't forget to try their drool worthy soya rolls!


Where: Location: Amar Colony Market, (Lajpat Nagar-4)
​Cost For Two: INR 180 5. Azam's Mughlai
Bringing the characteristic Mughlai touch to soya preparations is Azam's Mughlai in Khan Market. One look at their tandoor and the intricate marination process of the sliced soya pieces, and you know you are here for a good treat. The grilled Soya Chaap in tandoor is tender, juicy and bursting with flavour. Dig into their Soya Malai Chaap Roll, Soya Masala Chaap, Soya Masala Tikka and enjoy!

CommentsWhere: 1-B, Khan Market, New Delhi
​Cost For Two: INR 400
These Chap places are binding the Vegetarians and Non-Vegetarians in Culinary unison, Have you had your share yet?
For a hard core
About Sushmita SenguptaSharing a strong penchant for food, Sushmita loves all things good, cheesy and greasy. Her other favourite pastime activities other than discussing food includes, reading, watching movies and binge-watching TV shows.