We've listed our 10 best tikka recipes from India's top chefs.

There a few things in life that are worth experiencing. Watching a skilled Indian chef do his magic on the tandoor is one of them...

Picture this: chicken marinated and then threaded onto massive four-foot long metal skewers, lowered down into a fiery tandoor oven and emerging 15 minutes later... Smoky, charred, juicy and tender. "Who doesn't love tikkas?", says Chef Sabyasachi Gorai. The word 'tikka' means pieces, bits or chunks, and is traditionally marinated in yogurt, aromatic spices and herbs and then grilled on skewers. Served simply with sliced onions and a squeeze of lemon or lime, it's simple, honest cooking. And the flavours? Mind blowing.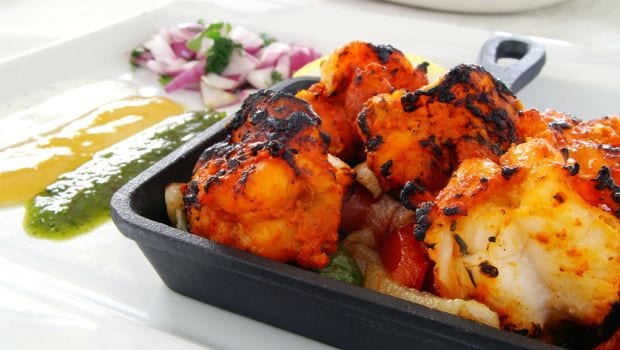 Chef Sabyasachi Gorai adds, "For me, the mostimportant part of making a tikka would be the cut and the marination. One needs to cut the meat or the vegetable in the correct places so that the masala could go in. I prefer to use dahi for marinating most of my tikkas, but sometimes I even use vinegar. It's slightly different but the flavour is fantastic". But more often than not, you end up with tikkas so dry, that even the sizzling platter it's served on can't save it.

Here are 10 delicious Indian tikka recipes to your rescue.

1. Reshmi Tikka
Recipe by Chef Aditya Bal

The creamy texture and the tenderness of the chicken, makes this one of the most popular Indian kebab recipes. Bake till crisp and golden, squeeze half a lime over it and serve hot.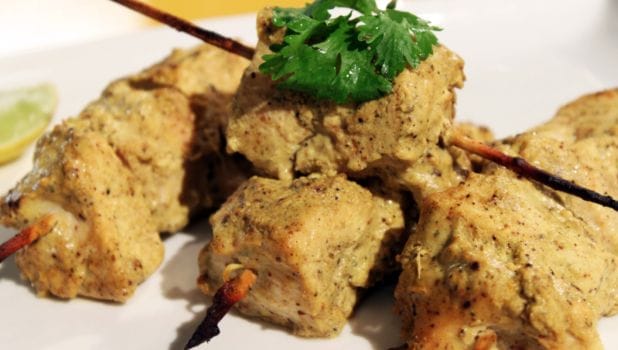 2. Murgh Malai Tikka with Tandoori Mushroom and Truffle Cream
Recipe by Team India

This recipe is sure to draw recipe requests. Boneless chicken tikkas served with grilled mushrooms and spruced up with truffle cream. Yum!

3. Putta Tikka
Recipe by Chef Akhtar Rehman, Team Pakistan

Make the marinade for these Peshawari style mutton tikkas with yogurt, red chilli powder, turmeric, white pepper powder, red and green chillies, coriander seeds, cumin seeds and carom seeds.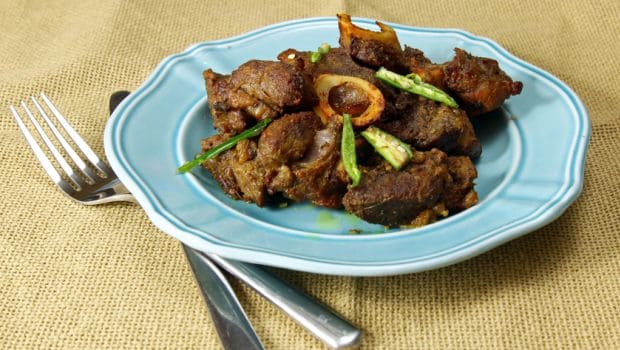 4. Paneer Tikka
Recipe by Chef Aditya Bal

Paneer tikka is a perfect starter for any dinner party - skewered, grilled till golden brown and the result? Downright divine.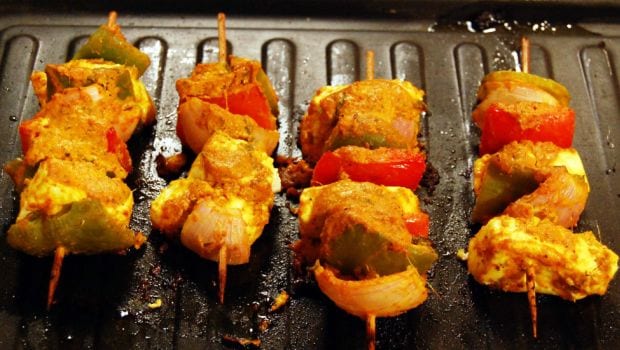 5. Laksa Chicken Tikka
Recipe by Chef Manisha Bhasin

Marinated in the beautiful flavours of laksa paste and yogurt, chicken pieces are grilled over charcoal fire.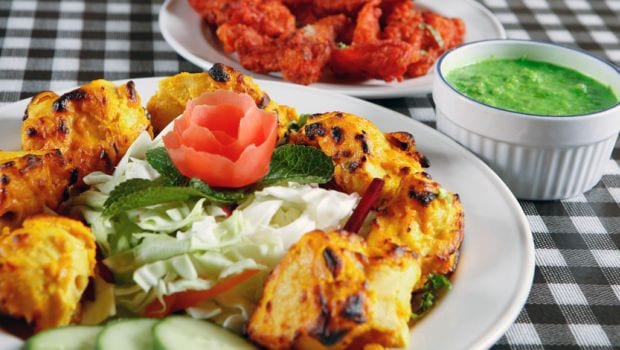 6. Kasundi Murgh Tikka
Recipe by Chef Sandeep Pande

Want to bask in the glory of your next party? Try this murgh tikka - flavoured with kasundi, spruced up with chaat masala and lemon juice, and garnished with fresh coriander.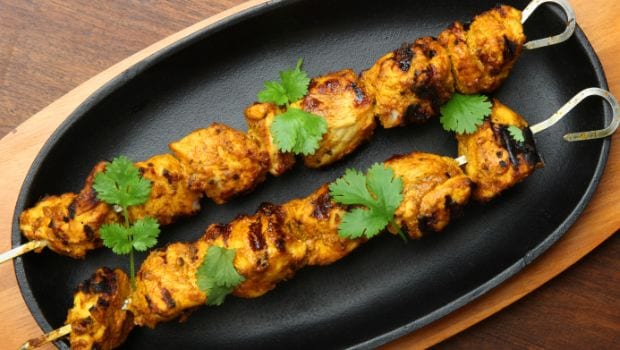 7. Ambedi Mahi Tikka
Recipe by Chef Ravi Kumar

These succulent chunks of sole fish, smeared with masalas and cooked to perfection in a traditional Indian tandoor will wow your taste buds no end.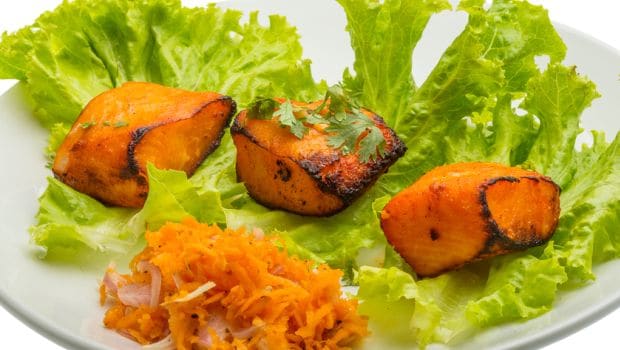 8. Multani Paneer Tikka
Recipe by Chef Rajdeep Kapoor, Hotel Eros Park Royal

Give the good old paneer tikka a new makeover for your next party. Here's an interesting recipe of paneer tikka stuffed with a mix of mushroom, aromatic herbs and spices and coated in besan.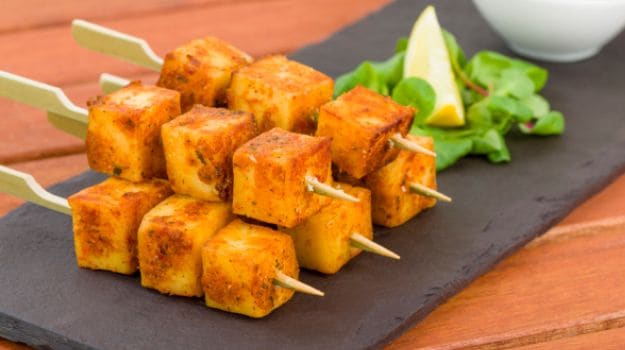 9. Bhunne Besan Ka Murgh Tikka
Recipe by Chef Meraj Ul Haque

Explore a range of flavors with this recipe that uses a lovely marinade of yogurt, besan, garam masala, cumin and tandoori masala.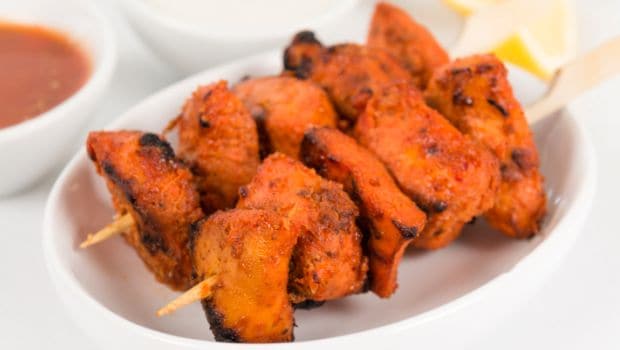 10. Tandoori Tikka Seel Kand
Recipe by Chef Mohammad Naeem, Team Pakistan

Are you bored of making the same paneer tikka every time you have guests over? Do you feel like experimenting in the kitchen without having to put in a lot of effort? Then we have got your back! Use mushrooms to make the juiciest mushroom tikka.
Want to do something different? Try this delectable tandoori chicken tikka stuffed with pepper, onion, mint and served atop potato cakes with sun dried tomatoes and a hint of mint.