Chicken Leg Recipes- I didn't know how much I loved chicken legs till I burnt some last night. Marinated in Thai ginger paste, sticky barbecue sauce and Cajun seasoning - they looked as perfect as a warm blanket on a cold winter night.

Chicken drumsticks or chicken legs are the most perfect part of a chicken - protein-rich, succulent and so juicy, they could bring tears of joy! I eat them as often as thrice a week and each time they taste more wonderful than the last. Pepper, salt, pesto, herbs, yogurt, garlic, ginger, barbecue sauce, hot sauce, mustard - these are just some of the thousand ingredients that work beautifully with chicken drumsticks.


How to cook the perfect chicken leg dish?

There are also so many different ways in which you could cook chicken drumsticks - pan fried, braised, baked or grilled. One of my favourite techniques involves using an oven-friendly bag. Basically, you seal the chicken with some spices in the bag, shake and bake for about 40 minutes. It prevents the chicken from drying out and keeps all the juices in the bag which helps it cook better. You can also drizzle that juice over rice or quinoa.

Another great way to cook with drumsticks is to use its skin. A few months ago I was in London, shopping for a home-made Christmas brunch, when I came across these plump chicken drumsticks which has this gorgeous layer of skin from end to end. Over a boiling pot of water, I melted a butter stick with garlic pods and added some tarragon, parsley, thyme and rosemary. Once it took form, I stuffed the spices in the chicken skin, and then sealed it tightly. I let the chicken cook for about 40 minutes, while the garlic-butter and herbs made their way right to the bone. Then, I wrapped the baking dish in aluminum foil and let the chicken rest in its own juices. Just the smell was hypnotic enough to wake my brother in the next room.


Now, for some great recipes from real chefs, we present our 11 best list -
Chicken legs, garlic, butter, spicy chorrizo, mayonnaise, rosemary, thyme, potatoes - now if that doesn't spell awesome, we don't know what does!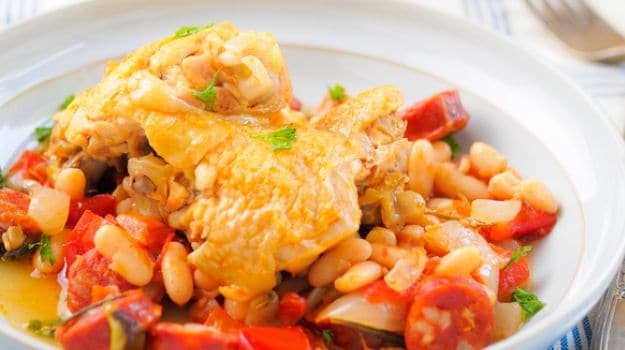 Chicken legs cooked with spicy pork sausage and served with beans and wasabi mayo dressing on the side.
This recipe brings down the cook time by almost half because it asks you to pan fry the chicken legs for a few minutes before putting them into the oven. Instead of making a marinade at home, you can use store-bought jerk chicken paste which is basically made from garlic, ginger, vinegar, water, brown sugar, scallions and nutmeg.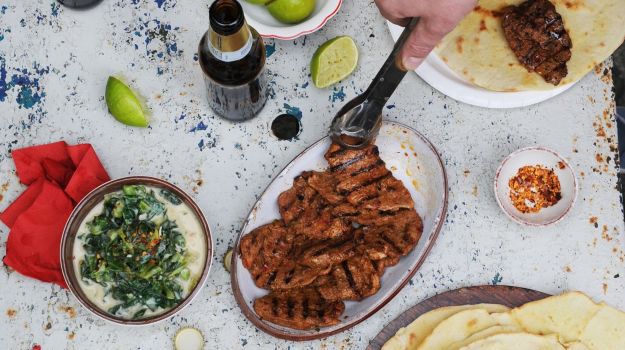 Leisurely coated with jerk seasoning and paste, chicken legs are simmered before being grilled/baked.
Braising is one of the most familiar ways of cooking in India. And probably the most reliable as well. The chicken legs cook in water and a melody of spices that seep right through.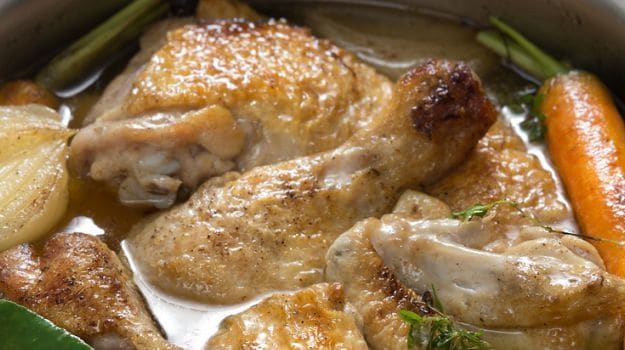 Seared chicken legs braised in a flavorful red wine and vegetable sauce.
One bite of chicken tangri and you'll wonder why you've never made this at home before. It calls for your regular but essential kitchen spices: coriander, green chilli, ginger-garlic paste, salt, pepper and lime. It's delicious, simple and as desi as it gets.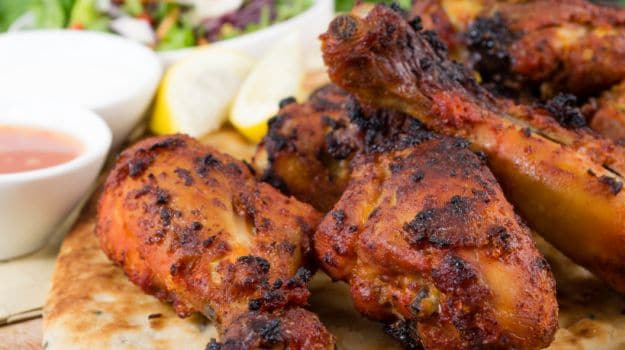 A perfect starter to any dinner party, these chicken drumsticks are soft and succulent coated with a host of spices.
You'll be surprised to see how your everyday spices work with lemongrass water. This chicken is aromatic enough to pull you to the dinner table and delicious enough for you to bookmark this recipe.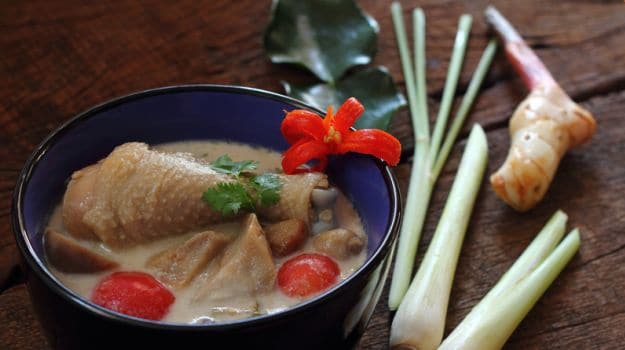 Beautifully marinated and fried in a shallow pan, chicken legs are then coated with a hint of honey.
Amongst all the other chicken drumstick recipes, this one stand out by a mile. Cooked with besan, cashew paste, yogurt, cardamom, chilli, saffron and more, Raan-e-murgh is a real winner!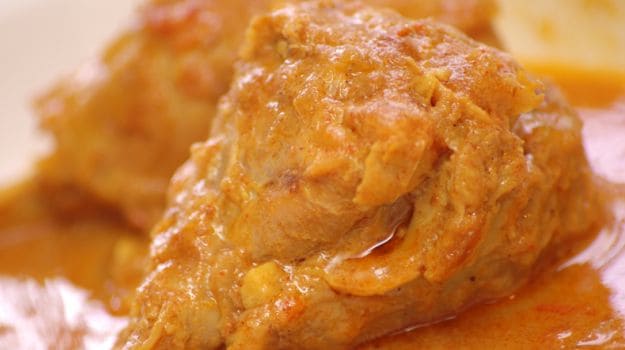 Chicken legs marinated twice in different flavours, grilled on a charcoal.
Tawa Murg is an absolute must-have with roti or rice. It's got this rich tasting hung curd, the twisty zing of lime, the coolness of fresh cream and the pungency of ginger-garlic paste.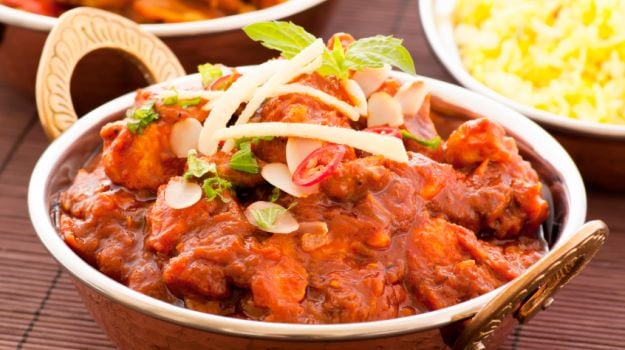 Flavourful ginger-garlic, cardamom, cream and curd, chicken legs are cooked in a delectable curry.
This recipe from 'Made in Punjab' will make your heart race and jaw drop to the floor. Chicken drumsticks are smeared with all kinds of spices: cinnamon, coriander powder, cardamom powder, clove powder, mace powder, cumin powder and then cooked on a charcoal grill with desi ghee.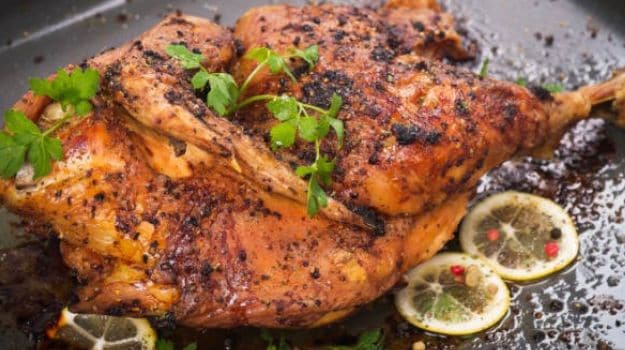 These chicken legs marinated overnight in fine spices will just melt in your mouth!

If you're a fan of chicken and coconuts, then this dry roasted chicken in a thick and clunky gravy is just what you need. First, you roast the chicken with cardamom, cloves, aniseed, cumin seeds and fried coconut. Then, you slow cook it n a gravy of onions, curry leaves, ginger, garlic and vinegar.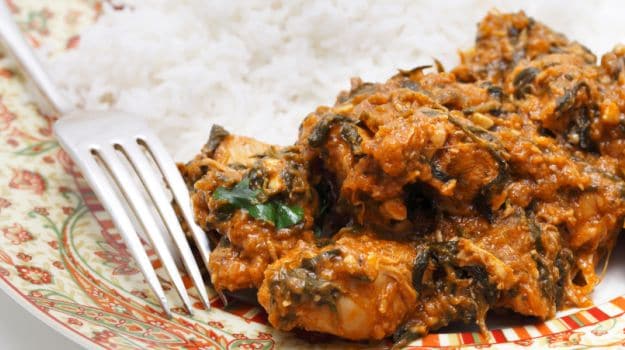 Served this chicken dish with some lime rice to make a perfect dinner party dish to relish!
The fried chicken from that restaurant that you've been craving for can now be easily prepared at home. So just invite your friends and family over for a chicken party and impress them with your cooking skills!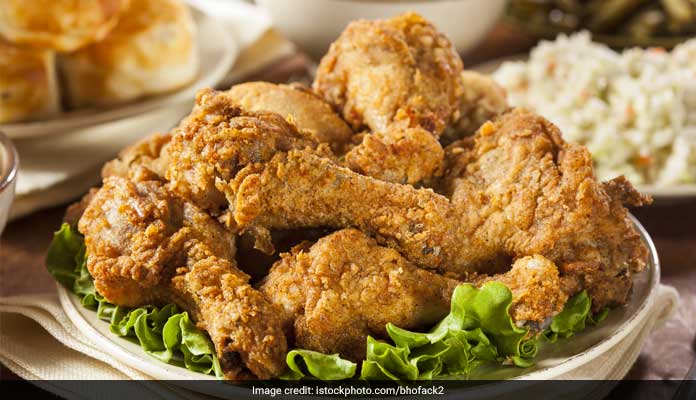 This easy and quick recipe makes for some delicious fried chicken wings.