Where to Get the Best Kathi Rolls in Kolkata
Priyadarshini Nandy | Updated: November 22, 2017 11:28 IST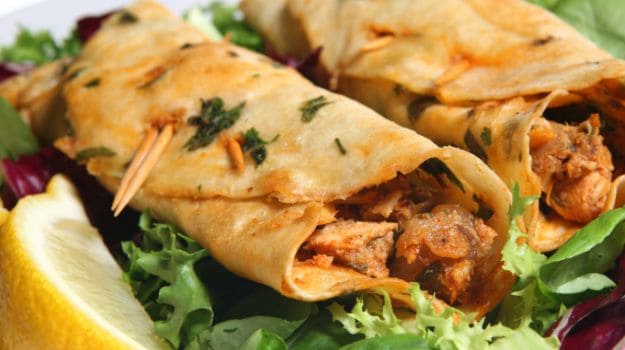 Kathi Roll is as vivid as my memory of what I ate yesterday. It was almost like routine: finish my dance classes, and then walk over to Campari, one of the most popular roll joints in South Kolkata, with my mother holding my hand firmly, to stand in queue, which would sometimes be extremely frustrating, to get one. I would stare at the rolls being made with greed all over me, as the hot treat, wrapped in paper was handed over to me.

I haven't been back to Campari since the early 90s, and over time plenty of other joints took over my list of favourite roll destinations. Local roll joints were good, yes, but there were these landmark places one had to visit, almost like a ritual. Be it Durga Puja, or a Sunday, or a random craving, the Kathi Roll, which is not exactly a rarity in the city, were revered. And still is.
I have never wondered about its origins, almost like how I have never bothered to find out where the luchi comes from. It is a part of our lives, and one doesn't question it, until recently I began to ask fellow food lovers on a group that I am part of. And information, with names of favourite places, poured in. And I sincerely have to thank them for making me feel hungry for something that I can't access easily. The rolls in the city I live in cannot replace the Kathi Roll of Kolkata. Sorry, Bengaluru.


The Art of Making Kathi Rolls

As far as the story goes, which is pretty much common knowledge, Nizam's at Hogg's Street (near New Market) is credited to have come up with the idea of the Kathi Roll in the early '30s. If one were to deconstruct this marvellous food, it's basically nothing but roasted skewered meat wrapped in a flaky paratha. But you cannot ever convince a Kolkatan that a roll is "nothing but…"

Iron rods that used to roast the meat were apparently replaced by bamboo skewers, which the Bengalis called 'kathi', meaning 'stick', and soon the roll became the Kathi Roll. By the mid 70s, Nizam's no longer was the emperor of rolls (even though people continue to swear by their product); the snack had soon spread like wildfire, with local joints cooking up their versions. Ask any expert and you'll be told that the trick is in the paratha – it has to be flaky, crisp but not over browned so that it holds the meat inside without breaking away. Cooked on a large tawa, each paratha is usually cooked twice – gently roasted first, and then fried in oil. And then there's the speed involved in it – you can never eat a Kathi Roll cold.



The already-prepped filling is quickly fried in hot oil once more, tossed in onions (and in some places capsicum, much to my distaste), rolled into the paratha, with finely chopped green chillies, some amchoor (again, this depends on where you're eating it), rolled up, wrapped in paper and served. And then there's the egg – a much later addition to the Kathi Roll. What used to be a meat lover's delight is no longer restricted to just meat - Kathi Roll now come with potato fillings, paneer, and vegetables. And if you want something really light, the plain egg.

The Kathi Roll Trail

My home in Kolkata is 20 seconds away from Bedwin – yet another popular Kathi Roll (and biryani) joint. And it could probably be the constant smell of ghee, oil, frying, meat, but I could never find myself falling in love with this place.

Kusum on the other hand, a few minutes away from Park Hotel on Park Street, was where we flocked to on weekends. And it's not without reason; our college days were filled with live gigs at Someplace Else, the pub in the hotel. But we could rarely afford to eat there. Done with our dose of music, we, along with pretty much everyone else, would walk over to Kusum, shouting orders, as the guys behind the hot stove would diligently dish out our orders: "no sauce", "no capsicum, please no capsicum", "extra onions", and so on.

And you have to be careful too, because you can't afford to get confused between the Single Egg Double Mutton Roll, the Double Egg Single Mutton Roll, and the Double Egg Double Mutton Roll. It all depends on how hungry you really are.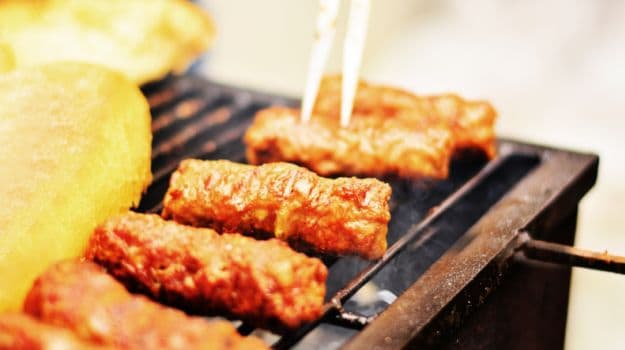 Another hotspot off Park Street, near the back gate of Loreto House on Middleton Row is Golden Spoon, which is where we would walk over to if the guy at Kusum said: "time lagbey" (it will take time!). Golden Spoon isn't just a roll joint, but that's what sells the most on certain evenings. It even has the Egg Paneer Roll on the menu, in case you're stuck between being a vegetarian and a non-vegetarian.

Zeeshan is yet another place Kolkatans love, and not just for its rolls. I think they have about seven outlets in the city; the one I am most familiar with is on Park Street. For years together, we'd gorge on their Mutton Rezala and Roomali Roti, and on other days the Egg Mutton Roll. Their Brain Egg Roll is another one that comes highly recommended.

Parijat at Shakespeare Sarani might not be where the South Kolkata people would need to drive up to, but this unkempt place is famous for its Double Egg Chicken Kathi Roll. Rumour has it that the paratha, and the Kathi Kebabs inside is nothing less than delicious.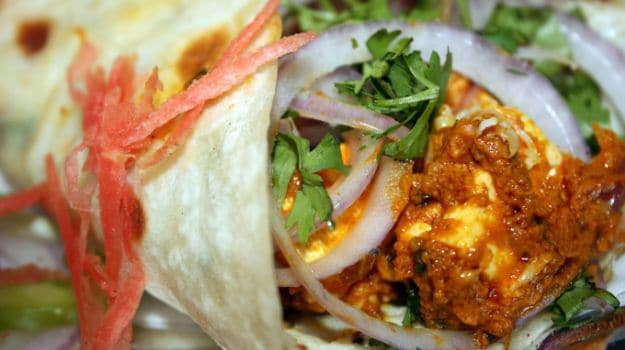 One of my food loving friends recommended Anamika in New Alipore. An interesting one on that menu is the Egg Chicken Potato Roll. This must be a much later addition. Yet another place that needs mention here is the Azad Hind Dhaba, especially the one at Hindustan Park. In fact, I would probably cheat on Bedwin and walk over to Azad Hind for the Chicken Sheekh Roll.

Brands aside, Kathi Roll stalls are available dime a dozen in tiny lanes and hidden streets of Kolkata, and if you walk down Eliot Road, or even the backlanes of New Market, you're bound to find more than two guys selling pretty decent rolls. For me, next on the agenda is the Kheeri Roll from Nizam's. A roll made with marinated udders – now that's interesting!

About the author:

Priyadarshini Nandy would love to call herself the writer who "divides her time between London and Prague", but being able to call both Bengaluru and Kolkata her home is equally gratifying. As an independent journalist, she writes about food, theatre, travel, and more food, for various publications - new age and old school.

Disclaimer:

The opinions expressed within this article are the personal opinions of the author. NDTV is not responsible for the accuracy, completeness, suitability, or validity of any information on this article. All information is provided on an as-is basis. The information, facts or opinions appearing in the article do not reflect the views of NDTV and NDTV does not assume any responsibility or liability for the same.


My first memory of a